Anodox AB
High performance energy systems from Gothenburg, Sweden
Originally formed in 2016, Anodox has a strong automotive industry pedigree. The firm's consulting assignments have included high-profile projects with internationally recognised brands. Now the company is focussed on pursuing large product supply contracts, targeting the rapidly expanding Electric Vehicle (EV) and stationary Energy Storage Systems (ESS) markets.
Anodox manufactures and supplies high capacity, high power batteries, and IoT modules. We are experts in design, development, production, deployment, operation, maintenance and recycling processes. Our team has breadth and depth of experience in automotive, micromobility, grid and marine applications.
Anodox is driven by a desire to make transport and electricity supply cleaner. We do this through delivering quality energy system products and services.
---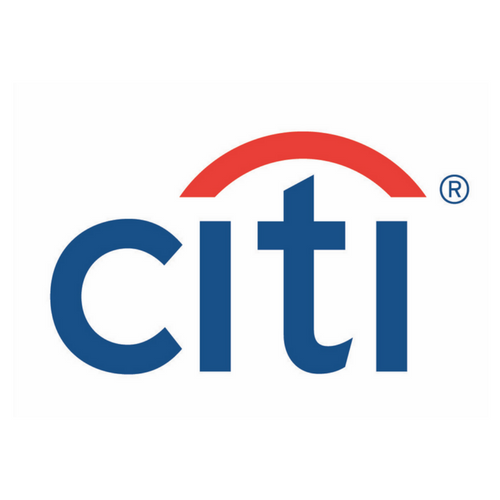 Citibank Europe plc, Luxembourg Branch
Citi's Value Proposition: A Mission of Enabling Growth and Economic Progress
What You Can Expect from Us & What We Expect From Ourselves
Citi's mission is to serve as a trusted partner to our clients by responsibly providing financial services that enable growth and economic progress. Our core activities are safeguarding assets, lending money, making payments and accessing the capital markets on behalf of our clients. We have 200 years of experience helping our clients meet the world's toughest challenges and embrace its greatest opportunities. We are Citi, the global bank – an institution connecting millions of people across hundreds of countries and cities.
We protect people's savings and help them make the purchases – from everyday transactions to buying a home – that improve the quality of their lives. We advise people on how to invest for future needs, such as their children's education and their own retirement, and help them buy securities such as stocks and bonds.
We work with companies to optimize their daily operations, whether they need working capital, to make payroll or export their goods overseas. By lending to companies large and small, we help them grow, creating jobs and real economic value at home and in communities around the world. We provide financing and support to governments at all levels, so they can build sustainable infrastructures, such as housing, transportation, schools and other vital public works.
These capabilities create an obligation to act responsibly, do everything possible to create the best outcomes, and prudently manage risk. If we fall short, we will take decisive action and learn from our experience.
We strive to earn and maintain the public's trust by constantly adhering to the highest ethical standards. We ask our colleagues to ensure that their decisions pass three tests: they are in our clients' interests, create economic value, and are always systemically responsible. When we do these things well, we make a positive financial and social impact in the communities we serve and show what a global bank can do.
---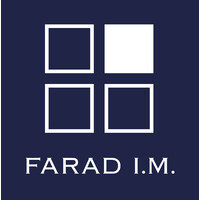 FARAD Investment Management S.A.
Welcome to FARAD I.M.
Founded in Luxembourg in 2005, FARAD Investment Management S.A. (FARAD I.M.) is licensed as Professional of the Financial Sector (PSF) by the Luxembourg Ministry of Finance and is supervised by the Luxembourg regulator, the Commission de Surveillance du Secteur Financier (CSSF). FARAD IM has a B2B (business to business) approach, meaning that we aim to work with other professionals and to provide them support services that rely on our experience. FARAD IM is an asset manager with several licenses that enables us to provide a range of services.
In addition to the licenses, we have a fully operational team in place to support and manage our client's projects. This team is made of 10+ professionals. These include a team of front office professionals, a middle office department, a risk and compliance department as well as a communication and marketing officer and a client support and business development department.
---

IDES Engineering S.à.r.l.
OUR SERVICES
Engineering and technical advisory services are the roots of our activity. However, our approach go beyond our engineering toolset. As a sustainable approach is – by nature – global, we strive to build bridges between the technical and non-technical worlds.
Our experience and our services span the lifecycle of real estate projects, from the first sketches to the everyday life of your buildings. We developed a complete range of services to answer your questions relating to the energy and environmental optimization of your projects.
---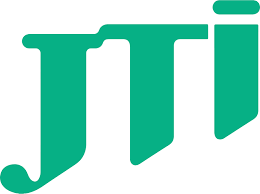 JT International Company Netherlands BV, Belgian Branch
ABOUT US
We were formed in 1999 when our parent company JT Group acquired the non-US operations of R.J.Reynolds. Since then, our international workforce has driven two decades of growth.
Today, we have more than 40,000 employees driving our success all over the world. Our mission is to nurture our internationally recognized brand roster while leading the way in Reduced-Risk Products and new ways of doing business.
We are committed to making our business not only the fastest growing of its kind, but also the most innovative and sustainably run.
---
Redbridge Recruitment S.à.r.l.
About us
Connecting the right people involves more than matching a checklist of skills and wants. Inspired recruitment is about also understanding the subtleties of personality, company culture and fit. It's an intuition we cultivate by getting to know our clients and candidates as much as possible.
Understanding you and your situation means we can truly tailor our service to your needs, support you with informed advice, and be an effective partner. By making recruitment personal we make the right introductions and help both careers and teams to thrive long-term.