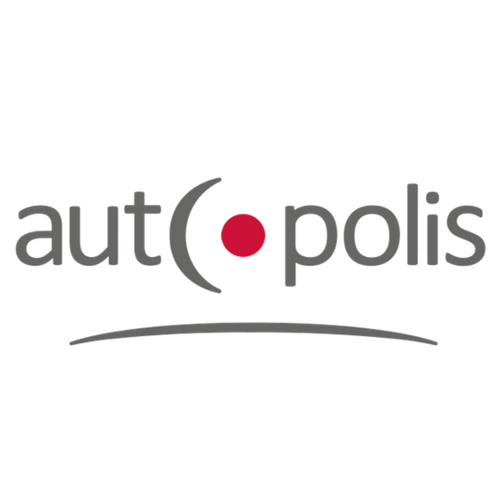 Autopolis S.A.
Pleasure above all
Autopolis is not just a car dealership.
A unique concept in Luxembourg, Autopolis offers you a resolutely different automotive experience. With a wide choice of brands, recognized expertise and unique services, Autopolis maintains a genuine relationship of proximity with its customers.
To verify this, do not hesitate to visit us!
A wide choice of vehicles
Autopolis offers 13 car brands. So you can find the car of your dreams!
Come and discover our vehicles in our vast, modern and luminous showroom, where you will have the pleasure of strolling around.
Autopolis also has a large selection of used cars. You are sure to make the right choice!
Translated with www.DeepL.com/Translator (free version)
AUTOPOLIS BERTRANGE
AUTOPOLIS DIEKIRCH FRIDHAFF (VOLVO)
Zone d'activités Bourmicht
9-11 Fridhaff
L-8070 Bertrange
L-9379 Diekirch
Luxembourg

+352 43 96 96-2500

Luxembourg

+352 81 24 99
---

BorgWarner Luxembourg Automotive Systems S.A.
https://www.borgwarner.com/delphi-technologies
We design and manufacture the systems that define the way the world moves forward. With the world's foremost technologists, engineers and OEMs, we're accelerating the world's transformation to eMobility.
OUR VISION:
A clean, energy-efficient world
OUR MISSION:
We deliver innovative and sustainable mobility solutions for the vehicle market
A future where driving well means living well.
Guided by our commitment to inclusion, integrity, excellence, responsibility, and collaboration—and our pledge to reach carbon neutrality by 2035—we're leading the automotive industry to a future that is cleaner, healthier, and safer for all.
We're accelerating the world's transition to eMobility—to help build a cleaner, healthier, safer future for all.
---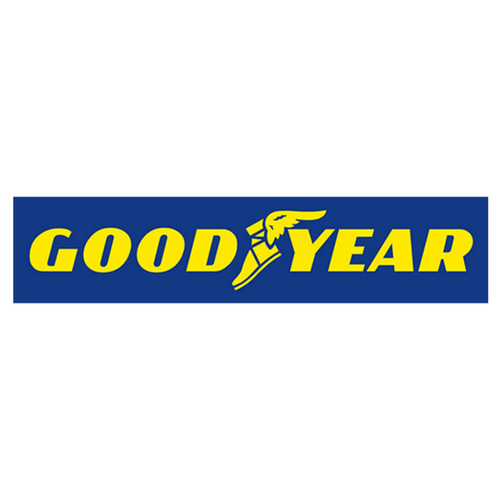 Goodyear Operations S.A.
OUR COMPANY
At Goodyear, innovation isn't just what we do – it's who we are. Learn about what drives us and where we are headed next.
STRATEGY ROADMAP
The Goodyear Strategy Roadmap outlines how we'll win with consumers, customers, associates, and shareholders. It defines our focus areas and identifies what we will do – together and individually – to achieve our goal.
HISTORY
Goodyear has been around for more than 100 years. Please dig into our history, from our first bicycle tire to today.
OUR BRANDS & PRODUCTS
Goodyear produces a wide range of tires for consumers all over the world. Across our brands, we offer all the benefits today's drivers are looking for, from innovative technology and performance handling to all-weather reliability and affordable quality.
---

Profiler S.A.
WE ARE PROFILECONSULTING
We are a firm specialising in HR Consultancy, and we believe in tailoring all our solutions to suit your purpose: building human capital and advancing your career.
Focused on your experience, ProfilerConsulting promises outstanding results on every assignment performed. Please get to know us, experience our unique culture and learn about our values!
We know what great talent can do to a firm, and we have made it our passion to ensure the best match between organisations and people!
---

Sales-Lentz Autocars S.A.
The family company Sales-Lentz was founded in 1948. Today, it is still owned by Marc and Jos Sales, partners of the Sales-Lentz Group.
With a fleet of over 650 vehicles, Sales-Lentz owns the largest private fleet in Luxembourg and the Greater Region. The company's operations cover the following areas: public transport, school transport, airport transfers, group travel (by coach), and customised transport solutions for individuals and businesses. Through the years, Sales-Lentz also made a name for itself in events by providing shuttle services at major events (e.g., ING Marathon, Rock-A-Field, Blues Express, concerts, 2012 royal wedding).
Another cutting edge in Sales-Lentz's corporate culture is corporate social responsibility (CSR), which aims to contribute to sustainable development, a business philosophy that takes into account the economy as well as environmental and social factors.
Sales-Lentz's late history is marked by major investments in electromobility (on-site vehicles and infrastructure) since 2009 to be able to meet the growing needs of ecological and sustainable mobility. The Bascharage-based company's pioneering spirit has recently been proven again through the introduction of Luxembourg's first autonomous shuttle, emphasizing the prominence of innovation within Sales-Lentz.
---
SES S.A.
With over 70 satellites in two different orbits, our reach is unlike any other. We combine a vast, intelligent network of satellite and ground infrastructure with industry-leading expertise to manage and deliver high-performance video and data solutions virtually everywhere on the planet.
For more than 30 years, our success has been built on sustainable innovation as we reliably connect more businesses, communities, and government institutions in more places and deliver linear and on-demand video content seamlessly around the clock.
We have much to offer, but our story is simple. We help broadcasters touch more viewers on-screen; mobile network operators expand into uncharted markets; peacekeepers receive real-time intelligence; passengers work and play online, and communities thrive in a digital world—in some of the most remote places on the planet.
All of us have a story. At SES, we believe you should have the freedom to take your story wherever you want it to go.
Take your story anywhere with SES.