Airtech Europe S.à.r.l.
Established in Luxembourg in 1991, Airtech Europe Sarl is a division of Airtech Advanced Materials Group, the largest manufacturer of vacuum bagging and composite tooling materials for prepreg/autoclave, resin infusion, and wet lay-up processes up to 426°C. Our product line consists of: vacuum bagging films, release films, pressure sensitive tapes, mould releases (non-liquid), peel plies, breathers & bleeders, sealant tapes, vacuum bag connectors & hoses, rubber, pressure pads, cutting tools, vacuum leak detectors, shrink tape, PTFE coated fibreglass, tooling prepregs and resins, and carbon and glass reinforcements. Business focus areas include aerospace, wind energy, marine, automotive, printed circuit board, solar energy and general FRP composites. Airtech has six locations strategically placed worldwide: Huntington Beach, California, USA; Chino, California, USA; Springfield, Tennessee, USA; Differdange, Luxembourg; Chadderton, England; and Tianjin, China. All of our facilities offer technical assistance and are ready to meet your composite production challenges.
With nearly 50 years of extrusion experience, we've taken the next step into additive manufacturing. Print-Tech® is our new large scale additive manufacturing or 3D printing tooling service for composites. Large-scale tooling in the form of trim fixtures, holding fixtures, and layup molds can be designed, tooled, and built faster without compromise quality. Also, we manufacture a full line of Dahltram® tooling and Dahlpram® purging resins. ​​
Airtech Europe Sarl is EN 9100:2018, ISO 9001:2015 and ISO 14001:2015 certified.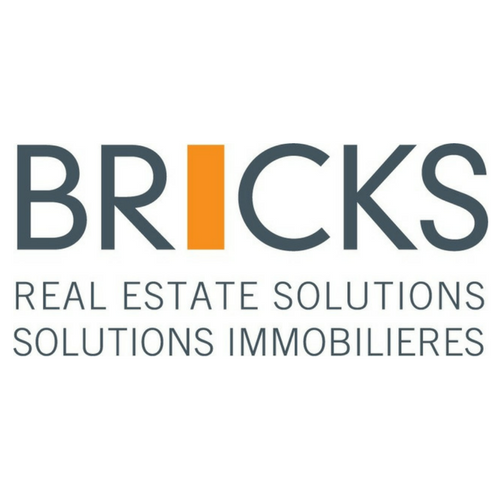 BRICKS Solutions Immobilières S.à.r.l.
REFERENCE AGENCY IN QUALITY RESIDENTIAL REAL ESTATE IN LUXEMBOURG.
BRICKS Real Estate Solutions is a real estate agency specializing in high quality residential real estate, offering its services to national and international clients with the aim of providing them with an alternative in terms of serious and competent real estate intermediation.
FOUNDED IN 2007
The agency was founded in 2007. Since then, it has not stopped growing thanks to the trust placed in it by its clients.
A CLASSIC SERVICE OFFER
purchase & sale of old real estate
sale in future state of completion
rental & rental management
property valuation
investment advice
A PERFECT KNOWLEDGE OF THE RESIDENTIAL MARKET IN Luxembourg
regular and systematic analysis of the market by type of property and location
professional expertise and in-depth knowledge of the real estate legislative framework
A COMPETENT AND PERSONALIZED SERVICE
approved and multidisciplinary real estate agents at your service
availability and commitment
objectivity, respect and integrity
confidentiality and discretion
welcome in Luxembourgish, French, English, German, Spanish and Italian
"ESTABLISHING A RELATIONSHIP OF TRUST WITH CUSTOMERS CAN'T BE IMPROVISED. IT IS DERIVED ON THE BASIS OF PROFESSIONAL SKILLS, PERSONAL COMMITMENT, AND RESULTS".
Paul Fabeck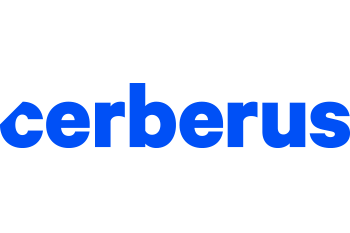 Cerberus Management (Luxembourg) S.à.r.l.
Founded in 1992, Cerberus is a global leader in alternative investing with approximately $55 billion in assets across complementary credit, private equity, and real estate platforms:
Middle-Market Direct Lending
Cerberus Business Finance is a premier middle-market direct lending platform offering one-stop financing solutions to private equity sponsors and leading businesses since 1995.
Corporate Credit
One of Cerberus' core strategies since our inception, our Corporate Credit platform has invested more than $32 billion over the past 27 years.
Operational Private Equity
For more than 20 years, Cerberus has seamlessly integrated our investment and operating teams to lead successful business transformations and drive long-term value.
Real Estate
Since 1993, Cerberus has thoughtfully constructed a global Real Estate platform to invest across sectors and investment cycles.
Non-Performing Loans
Cerberus is one of the world's leading investors in Non-Performing Loans (NPLs) and NPL portfolios since 1998.
Residential Opportunities
Our Residential Opportunities platform has extensive and complementary mortgage expertise and is a leading investor in single-family rental properties.
Commercial Mortgage-Backed Securities
Our Commercial Mortgage-Backed Securities (CMBS) investment team comprises professionals with extensive backgrounds in commercial real estate, trading, and structuring.
Cerberus Frontier
Cerberus Frontier is at the forefront of private investing in some of the world's fastest growing economies with an established record of delivering strong investment returns, while providing unique exposure to untapped frontier markets.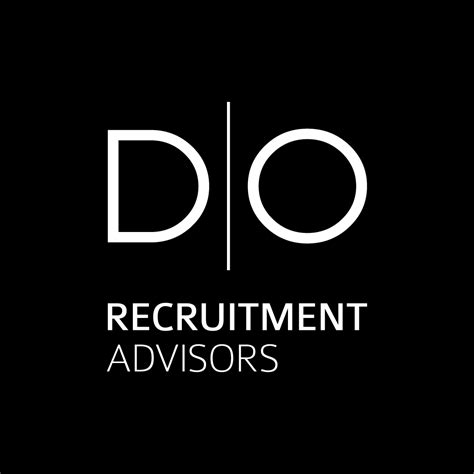 DO Recruitment Advisors
Our story started back in 2008, when we started the boutique recruitment agency that is DO Recruitment Advisors. "We" being Nathalie Delebois and Sinéad O'Donnell (that is how we cleverly contrived the abbreviation DO – ingenious!).
2008 was a period of turmoil; as the financial services world was collapsing all around us, we felt that there was an opportunity for us to create and develop something of quality in the local recruitment industry. We embraced this opportunity to start our company and we quickly adapted to the changing market demands. Our strategy was and still is to cater for the Luxembourg niche market, and as the country and the jobs evolve, so too do we, keeping the most important factor, the people, at the forefront of everything we do.
Our whole company ethos is based on respect, honesty and integrity; for our candidates, our clients and our people. And it is through this wholesome approach that we are who we are today.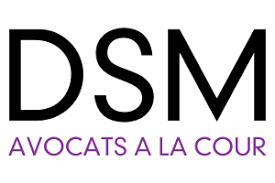 DSM Avocats à la Cour
Located in the heart of one of the world's main financial centers, DSM provides its national and international clientele multidisciplinary, multilingual services suited to Luxembourg's current environment. DSM's lawyers are recognized experts in numerous legal practice areas such as corporate, finance and tax law, as well as in dispute resolution. DSM Avocats à la Cour is a member of independent, international legal networks.
EXCELLENCE
The lawyers in each practice area have extensive training and thorough knowledge of their practice areas. They rely on their experience, constantly updated professional information and the firm's pragmatic and pluridisciplinary approach.
REACTIVITY AND AVAILABILITY
Immediate reactivity to client requests for involvement and complete availability to ensure optimal management of the matters on which we work are our priorities and the key to our success, success which is based on the work performed by our complementary teams.
CLOSENESS
Composed of approximately thirty lawyers, our firm is concerned with maintaining a personalized relationship with each of our clients. Each relationship is followed by, and under the responsibility of, the partner in charge of a given matter.
INTERNATIONAL
DSM Avocats à la Cour is a member of several legal networks of partner law firms located throughout the world. We have a close relationship with them and can count on their high-quality support at any time.

Ernst & Young Tax Advisory Services S.à.r.l.
At EY, our purpose is Building a better working world. The insights and quality services we provide help build trust and confidence in the capital markets and in economies the world over. We develop outstanding leaders who team to deliver on our promises to all our stakeholders. In so doing, we play a critical role in building a better working world for our people, for our clients and for our communities.
In a world that's changing faster than ever, our purpose acts as our 'North Star' guiding our more than 300,000 people — providing the context and meaning for the work we do every day. We help digital pioneers fight data piracy; guide governments through cash-flow crises; unlock new medical treatments with data analytics; and pursue high quality audits to build trust in financial markets and business. In other words, working with entrepreneurs, companies, and entire countries to solve their most pressing challenges.
Through our four integrated service lines — Assurance, Consulting, Strategy and Transactions, and Tax — and our deep sector knowledge, we help our clients to capitalize on new opportunities and assess and manage risk to deliver responsible growth. Our high-performing, multidisciplinary teams help them fulfill regulatory requirements, keep investors informed and meet stakeholder needs.
We believe a better working world is one where economic growth is sustainable and inclusive. We work continuously to improve the quality of all our services, investing in our people and innovation. And we're proud to work with others – from our clients to wider stakeholders – to use our knowledge, skills and experience to help fulfill our purpose and create positive change.