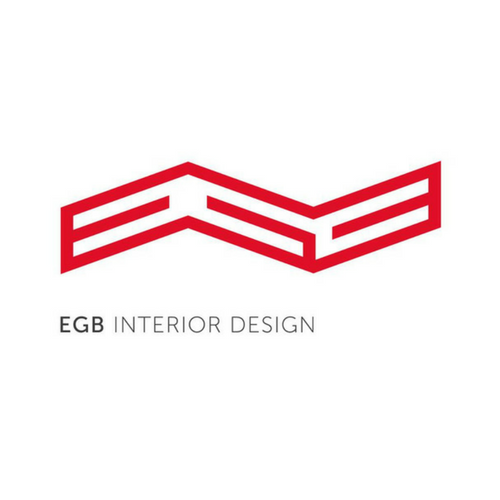 EGB INTERIOR DESIGN s.àr.l.
32 rue Edmond Dune
L-1409 Luxembourg
Tel. +352 489 999 1
Email:  hello@egb.lu
For over 30 years, EGB Hornung & Associates have been designing both public and private spaces, offices, shops, restaurants and hotels, lawyers' and fiduciaries' offices, commercial premises, parks and gardens. Initially serving a clientele of large companies, banks and administrative authorities, the company has broadened its area of expertise and has opened its doors to private clients with a particular offer for development and conversion as well as interior decoration. This, nonetheless, always includes the same all-encompassing, personalized care.
EGB's palette of services goes well beyond what is normally offered by an interior designer or an office planner. Ranging from advice to turnkey delivery, passing through the stages of feasibility study, design, implementation and management of the project (from carcass work to interior finishing, from exposed concrete to lighting concept and office furniture), every step is guaranteed with, if required, upstream research of the business area, boutique, bar, loft, apartment or house to let.
EGB is neither a real estate agency nor an architectural office. It is not tied to any supplier nor to any construction company. However, EGB's strength lies in its 12-strong team of passionate professionals (architects, designers, consultants and project managers), well served by a fiercely guarded independence. The company can undertake all aspects of the process while guaranteeing high-standard, long-lasting design, and respecting budgets and deadlines.
---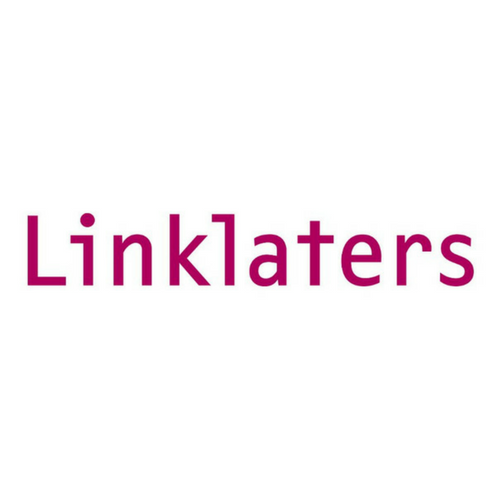 Linklaters LLP
35 Avenue John F. Kennedy
L-1855 Luxembourg
Tel: +35226081
Our clients want a law firm they can trust, one that stands out for a commitment to investing in them and empowering our teams. We want to stand out for our distinctive Linklaters mind-set so our clients want to work with us above all others.
Delivering excellent client service and using our global capabilities to help them pursue the right opportunities means they benefit from long and lasting relationships.
To put clients at the heart of all we do, we recruit and develop exceptional people empowering them to do and think differently. We serve our clients as a team, with a common focus on innovation, efficiency and agility.
---
Maples and Calder (Luxembourg) SARL
12E, rue Guillaume Kroll
L-1882 Luxembourg
T: +352 28 55 12 00
With over 50 years' experience in the financial services industry and expertise in the provision of a wide range of domestic and international services, we have become a global partner to our clients with offices strategically situated to best serve their needs.
We offer a broad range of solutions tailored to the unique requirements of each of our clients, independently providing specialised fiduciary, fund administration, regulatory and compliance, entity formation and management and legal services on the laws of the British Virgin Islands, the Cayman Islands, Ireland, Jersey and Luxembourg.
Over the course of five decades, the Maples Group has grown from modest beginnings into one of the world's preeminent professional services firms, with operations in the Americas and Caribbean, Asia Pacific, Europe and the Middle East.
Our clients represent diverse backgrounds and sectors, and include many of the world's foremost financial institutions, international corporations, asset managers and institutional investors. Given the global nature of doing business, our extensive footprint makes us perfectly positioned to deliver services that are designed to meet the unique requirements of our clients and the demands of the markets in which they operate.
---
Sacred Heart University Luxembourg
7, rue Alcide de Gasperi
c/o Chamber of Commerce – Building B, 1st Floor
L-2981 Luxembourg
Luxembourg
Call: +352 22 76 13 – 1
Email: info@shu.lu
SHU has educated business leaders at its main campus in Fairfield, Connecticut since 1963 and at its Luxembourg branch since 1991 when Henri Ahlborn, then director of the Chamber of Commerce, reached out to universities in the United States in order to find a partner institution.
Since then, more than 700 business leaders have graduated from more than 40 different countries. Located in the Chamber of Commerce in Kirchberg, the heart of the financial sector and the European Institutions, SHULU benefits from a vibrant environment in a modern facility.
The AACSB accreditation & the Grand Ducal Degree
With AACSB accreditation, SHULU joins an elite membership of fewer than 5% of business schools worldwide. AACSB International is considered the premier global accrediting body for schools that offer undergraduate, master and doctoral degrees in business and accounting.
In August 2007, Sacred Heart University earned the Grand Ducal Decree which provides authorization of SHULU diplomas in Luxembourg, providing the opportunity to register diplomas with the Luxembourg Ministry of Higher Education.
---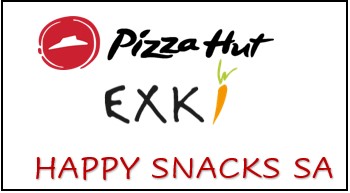 Happy Snacks
2, rue du Pont
L-7245 Bereldange
Luxembourg
Happy Snacks S.A. is a 4th generation family business, dating back to 1968. We started off with Franchising and haute cuisine restaurants. After awhile we focused on Franchising only; in the past we had the following brands in our group: Wimpy, Quick, Chi-Chi's. Today we have 5 Pizza Huts and 4 Exki restaurants.
---

Ramius Enterprise Luxembourg Holdco S.à.r.l.
Cowen Reinsurance S.A. (previously Hollenfels Re S.A.),
251 rue de Beggen, 1st floor
L-1221 Luxembourg
Our core Values of Vision, Empathy, Sustainability and Tenacious Teamwork enable us to work collaboratively across our Capabilities and Cowen Cares initiatives to consistently challenge the status quo.
We combine the deep expertise of our senior bankers, product specialists and top analysts to deliver impactful strategic advice and enterprising, tailored solutions.
We support investors with sophisticated research, non-conflicted trading and execution services, comprehensive brokerage solutions and high-quality capital markets transactions.
We encourage a dynamic culture that is committed to furthering the goals of our clients and the causes that inspire us.