Alter Domus Participations S.à.r.l.
Many leading international asset managers, lenders and asset owners choose Alter Domus as their partner for growth.
Whether a stand-alone fund with limited investments, or a large multi-billion-dollar fund with complex investment streams across multiple jurisdictions, we understand your world. Our deep knowledge of the alternative investment industry underpins our technology and informs our decision-making. With more than $1.6 trillion in global assets under administration, we're proud to be one of the largest private asset servicers for alternative assets investors globally.
We know first-hand the technical complexities and operational challenges you face. And by tapping into a talent pool of nearly 3,600 employees worldwide, we can leverage our expertise and cutting-edge technology to put you ahead of the game.
Vertical integration allows us to build dedicated teams to provide support and bespoke solutions for the entire value chain and across our extensive range of services. With an established professional focus on private equity, real assets and debt capital markets sectors, we offer fund administration, corporate services, depositary services, capital administration, transfer pricing, domiciliation and management company services. Our specific experience in the debt capital markets sector allows us to provide loan administration, agency services, trade settlement and CLO manager services.
Whether you are a local or a global player, thanks to our international network of 36 offices in 21 countries, we are where you need us to be.

AVEGA S.à.r.l.
Service that will exceed your expectations
AVEGA is a full-service provider based in the Grand Duchy of Luxembourg. Our in-depth extensive experience enables us to promptly provide you with both Luxembourgish and international structures in order to maximize the value and effectiveness of your business.
Our services are provided to your enterprise in Luxembourg from incorporation through to the end of the entities life cycle and we are always keen to provide our clients with solution-oriented, flexible assistance. Our many years of working with our clients international corporate structures have given us invaluable experience in carrying out large cross border style transactions. Our clients include well-known international private equity investors, established groups in the retail, media, health, telecommunications and other service sectors, as well as a number of manufacturing industries. The operational companies of our clients are based in a wide range of countries including Australia, China, Germany, France, the United Kingdom, Italy, Canada, the Netherlands, Singapore and the USA. The establishment of AVEGA Capital Management S.A. in 2020 enabled us to offer Alternative Investment Funds (AIF) related services as well.
AVEGA is autonomous and independent. On this basis, we work together with all major auditing firms, banks and law firms in Luxembourg for the benefit of our clients.

Ginkgo Solutions Facilities S.A.
Are you moving your company to Luxembourg or simply looking for some office space?
THE RIGHT CHOICE FOR YOUR BUSINESS
Your working environment should not be only comfortable, but functional as well. We rent out offices with all the tech you need to make your work really flow, not to mention comfortable furnishings, all in a very pleasant setting. Having an office at Ginkgo is a bit like having an office at home, with business services as an added bonus.
Office space tailored to you
Furnished offices, offices tailored to your needs, temporary office space – whatever your needs, we've got it covered! Come and choose the right office space for you!
Ultra-fast, secure internet
Our internet service provider offers extremely high uptime guarantees and PSF-level security to keep your data safe.
Modifiable workspace
Ginkgo adapts to your business as it changes and grows. You can rent a single office, then two, three, then an entire floor! We'll follow your lead!
Administrative services
Don't have a PA? Our team is at your service, ready to help you with all your administrative task
Halian S.à.r.l.
We don't see impenetrable barriers between clients, candidates and services. Instead, we take a more holistic and agile approach to technological transformation.
Our smart services, tech talent and search capability help you to realise tomorrow's potential. To discover the amazing things that are possible when you bring the right people and the right technology together.
Technology, talent & transformation
The business landscape has never evolved so fast. The lines between physical and digital worlds are blurring. And technology and talent are leading the transformation.
Our approach mirrors this progress. We don't see impenetrable barriers between clients, candidates and services. Instead, we take a more agile approach to helping both businesses and people fulfil their potential.
Bringing together the key components to help businesses and people reach the next level.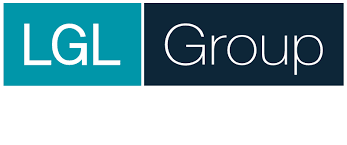 LGL Corporate Services (Luxembourg) S.A.
LGL's strength lies in our people. Experienced, independent, and highly skilled, we are trusted leaders in administration, and valued partners in business.
LGL is a director-led organisation, which prides itself on consistently excellent service, and long-lasting client relationships. We are qualified finance, legal and secretarial professionals, bringing valuable expertise to our clients' businesses. Uniquely independent and free from conflict, we have the flexibility to evolve according to our clients' changing needs.
Our Values
Respect
LGL takes pride in its people. By respecting and supporting our teams, we help them provide industry-leading standards of client care.
Enthusiasm
LGL brings enthusiasm and commitment to every new challenge, making us a valued and adaptable partner as your requirements evolve.
Integrity
Operating with integrity lends LGL a competitive edge: reinforcing relationships with stakeholders, and allowing us to deliver a more efficient client service.
Transparency
The trust placed in LGL by our clients is founded in transparency. Openness and honesty are a leading consideration in all our dealings with clients and staff.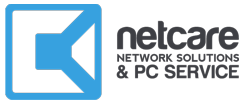 Netcare S.à.r.l.
Netcare is specialized in all types of computer intervention, on site for professionals (companies, freelancers,…) and at home for individuals.
Netcare is your partner and your privileged advisor for all computer services of maintenance, assistance, troubleshooting, installation, configuration and updating.
For SMEs and self-employed people, Netcare intervenes on the basis of a maintenance contract or on simple request for hardware maintenance, software assistance, troubleshooting, home installation, training or advice.
If you wish, we can advise you on upgrades or new equipment to be installed on your machine.
We can provide any type of computer equipment, whether it is a PC, a laptop, a printer or any accessory. Contact us for a quote.