Corporate responsibility
As one of the world's largest and most connected law firms, we are in an unrivalled position to influence change. We take this responsibility seriously.
Each day, we challenge ourselves to bring original thinking to society's biggest challenges. We recognise that every one of our people can  make a significant contribution. And that when we work together, we have the power to change lives.
We rise to the challenge looking at ways in how we can improve our environmental performance and empower our people to make a positive impact. We've helped more than 1,400 young people gain work experience through our award-winning Smart Start programme. We've worked on landmark cases to support people facing human rights violations in conflict-affected areas. And soon we'll reach our goal to raise £1 million for our global charity partner, Hope and Homes, to help end institutionalised care for children around the world.
But we recognise that there is always more to do. So, we are determined to do just that.
5 Avenue John F. Kennedy,
L-1855 Luxembourg
Centre Médical Rollingergrund

Médecine générale – Competence en alcoologie, tabacologie et addictologie
Diplômes
Médecin généraliste
Diplôme universitaire en alcoologie Paris Descartes
Diplome en addictologie pratique Paris Sorbonne
Médecine du sport CHU Nancy
Affiliations
Membre de la société Francaise alcoologie
Langues parlées
Français
Letzebuergesch
Deutsch
English
Adresse du cabinet
Centre Médical Rollingergrund
Ärztehaus, Luxemburg
131, rue de Rollingergrund
2440 Luxembourg
Telefon: +352 27 40 89 45
E-Mail: info(at)claude-bollendorff.lu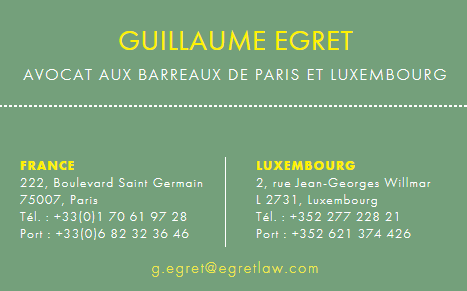 GSK Stockmann S.A.
Our qualities.
GSK Stockmann is the partner of choice for clients seeking reliable and trustworthy legal advice. Our clients value us because we take a personal, face-to-face approach to every challenge and apply sound business acumen.
Our advice is practical and focuses on solutions. For this purpose, we have bundled our legal and industrial expertise and formed national and international teams who are always at hand with the support you need. We see the world through your eyes in order to help you achieve success. That is our hallmark – and it is what we mean when we say: Your perspective.
44 Av. John F. Kennedy,
1855 Luxembourg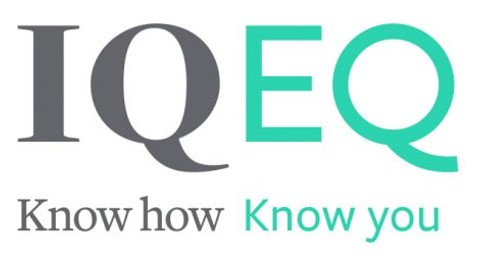 IQ-EQ (Luxembourg) S.A.
Our Purpose and our Mission
We help global investors focus on investing and preserving capital in a sustainable and compliant manner.
We are a trusted partner providing high quality personalised investor services.
We help our clients and the sector to stay compliant.
We act as a guardian and facilitate our client's investments.
Our people invest the time to get to know our clients, so that we know how to best service them.
Our environmental, social and governance (ESG) underpins IQ-EQ's activities across all jurisdictions where we or one of our affiliates operate. It sets out our global approach to sustainable purpose and forms the basis of our decisions by focusing on business ethics and compliance, people and culture and community involvement.
412 Rte d'Esch,
1471 Luxembourg

RAK Porcelain Europe S.A.
Do you like exquisite food and beautifully laid tables? RAK Porcelain brings you stylish tableware and cutlery combining design and functionality to provide the ultimate setting for your creations, as seen with top chefs around the world.
Exceptional tableware or everyday crockery, our collections have become a benchmark in the hotel and catering sector. Our products are developed to meet the needs of even the most discerning restaurateur, both exceptionally hardwearing and original. It's time to get yours!
Bon appétit with La Porcelaine des chefs!
RAK PORCELAIN EUROPE
440, Z.A.E. Wolser F
L-3290 Bettembourg
Luxembourg
00352 26 36 06 65 34
webshop@rakporcelaineurope.com