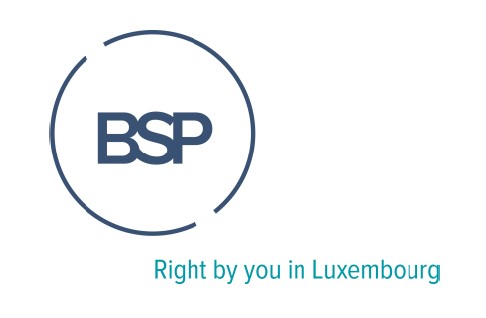 Bonn Steichen & Partners S.C.S
11, rue du Château d'Eau
L-3364 Leudelange
Phone : (+ 352) 26 025 1
Email : mail@bsp.lu
BSP is an independent full-service law firm based in Luxembourg.
We are committed to providing the very best legal services to our domestic and international clients in all aspects of Luxembourg business law.
Talented and multilingual, our teams of lawyers work side by side with our clients to help them reach their objectives and support them with tailor-made legal advice, creating in the process professional relationships based on mutual trust and respect.
Our lawyers have developed particular expertise in banking and finance, capital markets, corporate law, dispute resolution, employment law, investment funds, intellectual property, private wealth, real estate and tax. In these practice areas, as in others, our know-how, our ability to work in cross-practice teams and to swiftly adapt to new laws and regulations allow us to provide to our clients timely and integrated legal assistance vital to the success of their business.
---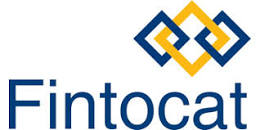 Fintocat S.à. r.l.-S
19, rue des Près L-8393 Olm
+352 621 287 922
charlotte.christensen@fintocat.com
Fintocat was started in Luxembourg in 2017 originally with a strong focus on data, technology and partnerships. Since then the focus has slowly but steadily been shifting towards mentoring and supporting entrepreneurs in any sector. It is now time to make sure our services also reflect what we are really doing- helping to build sustainable businesses.
So we are updating our services portfolio- we do not erase the past and if you have a technology project or banking/financial services we still want to hear from you.
---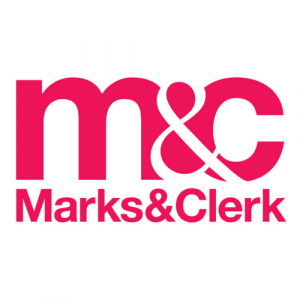 Marks & Clerk (Luxembourg) LLP
44 rue de la Vallée
L-2661 Luxembourg
Phone: +352 40 02 70
Email: luxembourg@marks-clerk.com
Visionary IP expertise
that helps achieve business ambitions
Marks & Clerk set up its first office in the UK in 1887. Today, we're a leading global intellectual property firm, working in partnership with businesses of all shapes and sizes all over the world. Providing them with people whose legal, technical and commercial expertise exactly meets their needs. Shaping our services around them. Protecting, enforcing and maximising the value of their intellectual property to support them in achieving their business ambitions.
---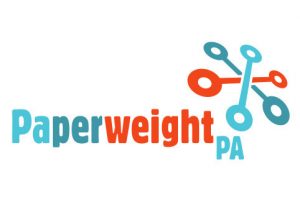 Paperweight PA
13, Op der Sterz
L-5823 Fentange, Luxembourg
Phone: +352 26 36 04 39
Mobile: +352 621 360 232
email: contact@paperweightpa.lu
I'm Sandra Storoni, the Owner and Founder of Paperweight PA. I am passionate about helping coaches, consultants and entrepreneurs build their businesses, by taking care of all the day-to-day admin so that they can focus on what they do best! I particularly enjoy supporting female executives and business owners. When women support women, great things happen!
I decided to launch a Virtual Assistant business in 2018, after working for 11 years as an Executive Assistant/Office Manager for a large corporate. To date, I have most been supporting clients here in Luxembourg. However, word is spreading and not only I am now working with clients internationally, but I am also building a small team of fabulous Virtual Assistants to be able to support more clients and offer a bigger variety of skills too.
All the team at Paperweight PA are passionate about providing our clients with great quality service, share the same values of honesty, integrity and open and honest communication, all delivered with a smile.
If you would like to find out more about how Paperweight PA could support you and your business, do not hesitate to schedule a Discover call with me to find out more.
Sigma Conso Luxembourg S.A.
22, rue de l'Industrie
L-8399 Windhof
Phone: +352 27 02 01 20
About Sigma Conso
For the past two decades, our goal has been simple: to help finance leaders and their teams drive success through innovative CPM tools and strong execution practices.
Who we are
While Sigma Conso was founded in 2002, we can trace our roots back to 1983, when the EU mandated consolidated accounts, and our founder, Allen White, built his first consolidation software platform to help businesses meet that need. Like Allen White, we have always been driven to simplify business processes and make financial management more intuitive and rewarding for clients. We do this with a passion for innovative solutions.
Today, we are fortunate to be considered an industry leader in Corporate Performance Management (CPM) software, with offices across Africa, Asia, and Europe and a broad client base of more than 600 international groups. As we have expanded, though, we have never lost sight of our founding values. Whether big or small, we have scalable solutions to transform your organisation and how it does financial management.
---
TMF Luxembourg S.A.
46A, Avenue John F Kennedy
L-1855 Luxembourg
Phone: +352 427 17 11
We help our clients invest and operate safely around the world, bringing levels of governance and quality assurance that inspire trust and confidence. We provide the administrative services they need to run legal entities compliantly and efficiently, including incorporation and fiduciary oversight, regulatory, accounting and tax filings, employee administration and payroll.
Our clients include the world's largest investors in international markets. We believe in the power of global trade to create peace and prosperity. We are proud of our role helping clients to drive investment, employment and economic growth.