Baker Tilly Luxembourg Experts-Comptables
Your accounting, tax, audit and social partner in Luxembourg
Our skills
With 50 years of experience in Luxembourg and in-depth knowledge of the markets, Baker Tilly Luxembourg focuses on your specific needs to offer you solutions and services with high added value.
National and international clients
Baker Tilly Luxembourg's portfolio consists of small and medium-sized companies, large industrial groups, insurance companies, banks and other financial sector players, as well as individuals.
Baker Tilly Luxembourg, a local firm with international reach
Baker Tilly Luxembourg has close to 120 employees who bring their expertise on a daily basis to all its clients.
---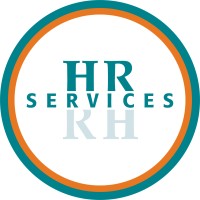 HR Services S.A.
Our Team
The team of HR Services S.A. consists only of experienced HR specialists holding a university degree or having an additional education in HR management, coaching, organisational psychology and/or a sound experience in HR in Luxembourg and abroad (in and outside Luxembourg).
DianeRIESDiane RIES –  Founder and Managing Director
Diane Ries started her professional career in a bank and worked for nearly ten years as an HR Director mainly in an international insurance company and a Big 4 audit company before starting her career as an HR consultant. She decided to create her own firm in 2000: HR Services S.A.
Diane Ries carries out HR consulting assignments, but she also works as a trainer and coach. She conducts Assessment Centres and manages all HR research projects. Her working languages are Luxembourgish, French, English and German.
She holds a "DESS" in translation from ESIT, Paris and a "DESS" in Human Resources Management from the University of Lille 1. Diane Ries was a teacher for several years at the DESS HRM at the University of Lille.
---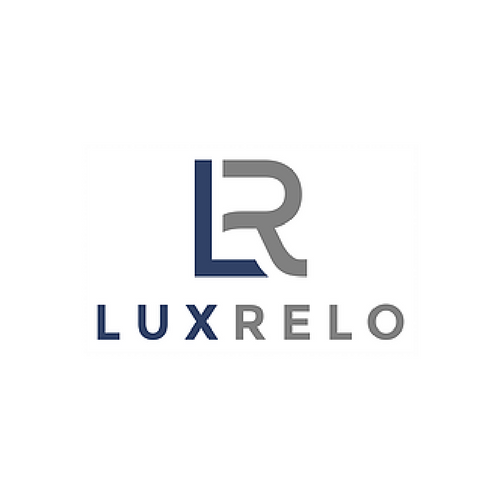 LuxRelo S.à.r.l.
Relocation & Immigration Services
In 2016, Stéphane & Sandrine decided that it was time for a change, to start building a business that was in line with their values – and with a single mission: to be the most successful, creative and service-oriented relocation company in Luxembourg. We approach each of our clients with fresh eyes to develop customized, unique solutions.
Though we've grown since our founding, we're still the same company at heart. Let us help make your dreams a reality.
We make relocating to a different country simple and stress-free…
Understanding the challenges and problems that can be faced when moving to a different country for your work, enables us to work with you around your specific needs and make the transition as smooth as possible.
With our experience, network and connections, we know how to navigate the procedures, processes, rules and regulations to ensure you are compliant with all local protocols and don't get caught out by any unseen or misunderstood clauses.
Our service is tailored around your specific needs and adapted to meet the specific and individual requirements that can be different in every case.
We are a family-run business so we know what it is like to move and take the family with you, that's why we created LuxRelo…
To find out how we can help you, your team and their families, just contact us for an introductory discussion.
---
Molecular Plasma Group S.A.
Molecular Plasma Group is a Spin-off from 2 research institutes: VITO (Belgium) & LIST (Luxembourg). MPG was created in 2016 and has it's HQ in Luxembourg with subsidiaries MPG bv in Belgium and MPG UK.
Molecular Plasma Group is selling equipment to many Industries, including but not limited to Automotive, Electronics and Medical Device industries. Our strength lies in the fact that our equipment combines coating technology and chemistry.
---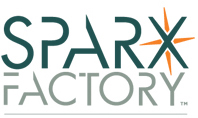 Sparx Factory S.A.
At Sparx Factory we design and deliver professional development initiatives that all begin with "sparking" the individuals who bring life to every organisation.
We attain high-impact solutions for both private and public sector organisations by combining direct training and executive coaching.
Our tailor-made programmes build on individual strengths to support corporate initiatives, achieve individuals' goals, and target specific professional challenges.
How do we inspire people to learn new skills and find a higher purpose?
Illuminate – Shining light on your resources, your talents and skills.
Inspire – Activating passion and purpose by getting people in touch with their core values and sources of motivation.
Impact – Going "above and beyond" to achieve meaningful goals.
---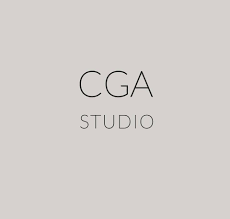 CGA Studio S.à.r.l.-S
CGA Studio was founded in 2017.
Our aim is to use our shared passion for beautiful interiors
to create exceptional homes, bringing an international design aesthetic to Luxembourg. Today we have grown to become an established interior design studio that serves both private and professional clients.​ Recent work includes new construction and renovation of homes​ and apartments, historic properties and vacation homes.