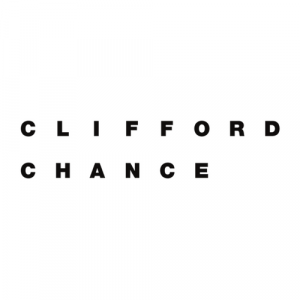 Clifford Chance S.C.S.
We are one of the world's pre-eminent law firms, with significant depth and range of resources across five continents.
As a single, fully integrated, global partnership, we pride ourselves on our approachable, collegial and team-based way of working.
We always strive to exceed the expectations of our clients, which include corporates from all the commercial and industrial sectors, the financial investor community, governments, regulators, trade bodies and not-for-profit organisations. We provide them with the highest-quality advice and legal insight, which combines the Firm's global standards with in-depth local expertise.
Last, but not least, we aim to be easy to work with, down to earth and approachable.
Putting clients first
We expect our people to put the interests of our clients first: we invest in understanding client organisations, their operating context and the opportunities and challenges they face.
Creating the best team
We believe in the power of teams, rather than individuals: to secure successful outcomes, we bring together groups of people with just the right mix of sector, product and jurisdictional knowledge.
Giving product advice
We give practical advice: we draw on the huge range and depth of our expertise to develop commercial, effective solutions for clients.
Nurturing a culture with integrity and respect at its core
We are committed to nurturing a high-performance culture founded on robust ethical standards, professional integrity, responsibility, accountability, inclusiveness and kindness. Our values-based Code of Conduct sets the standard for what we expect of ourselves and of each other.
Investing in the future
We invest for the future: we have always taken the view that we must invest today to build the firm our clients will need 15, 20 or more years into the future. As a result, our resources are second to none, whether our people, our know-how, our approach to client service, or our sheer geographic footprint across 32 major financial centres across the Americas, Asia Pacific, Europe, the Middle East and Africa.
---


Etude Diederich – Avocat à la cour de Luxembourg
Specializations
Diederich is an independent law firm specialized in business law and related areas of law.
Our task
We assist our clients in providing legal advice and support in their project work. We act both in contentious and non-contentious matters.
In our approach, we emphasize the global picture and the horizontal view encompassing the various legal aspects of a given matter.
Our core values are integrity, independence and excellence in providing legal services to our clients.
We care about a long-standing business relationship with our clients and act as their trusted advisors. It is important for us to have a thorough view of our clients' business and needs in order to be in a position to deliver in a timely manner personalized and tailor-made practical solutions.
We care about our social responsibility which we regard as being complementary and intricately linked to our professional work as lawyers in a business environment.
---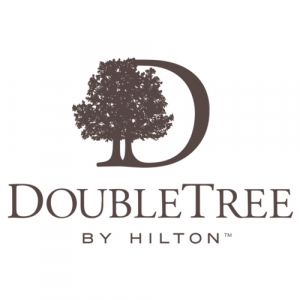 Hotel DoubleTree by Hilton Luxembourg S.à.r.l.
Natural beauty near the city center
Surrounded by trees, we're 10 minutes from Luxembourg City Center. Bus stops are 2 minutes from our door, and we're within 5 kilometers of Casemates du Bock and Grund. Luxembourg Airport and Kirchberg are 10 kilometers away. Visit Kikuoka Country Club in a 25-minute drive. Enjoy our indoor pool and fitness center. Have a warm cookie at check-in.
Charges & Fees
This hotel offers a bespoke Family Experience for travelers below the age of 12. Children enjoy a Kids Welcome and a dedicated Kids Breakfast experience. Enjoy your family meals by selecting dishes from the Kids Menu. The hotel has a range of kids amenities available upon request.
Dining and drinks
Open all day, our casual restaurant specializes in contemporary European cuisine. We serve a buffet, a la carte dishes, and local wines and beers. Dine in the restaurant or order room service.
---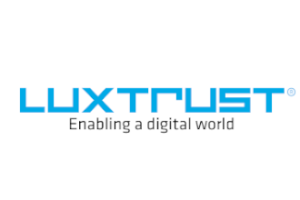 LuxTrust S.A.
OUR MISSION
Explore the digital world securely with LuxTrust
We strive to make people's digital activities simpler and more secure. We equip you and your customers with verified digital identities to secure your digital interactions and exchanges with a high level of assurance.
We also support your company in its digital transformation journey. We deliver digital identity and electronic signature solutions to digitize complex processes and accelerate growth.
---


OF WOOD S.à.r.l.-S
My name is  Karen van Hout , Systemic Neuro-Agility Trainer, Counselor and Coach.
I am a multi-certified Systemic and Neuro-Agility Counselor, Coach and Trainer, Neuro-Agility- and EI Lead Master Trainer with work experience in operational, therapeutic, coaching and management roles in the healthcare and financial sector.
In the Netherlands, I mainly work in and around healthcare. In Benelux and Germany, I mainly work with international teams and organizations to develop their professionals. Helping them discover and develop their talents, increase productivity and improve relationships and thus collaboration.
I truly believe that as human beings we can do anything we really want. I sometimes joke that I am living proof of this, but honestly, this is true.
We are not born with skills but we are able to discover, learn and develop them.
We don't always know how to solve our challenges, but we are all able to unravel the knots, to find the solutions that work best for us.
My mission is to create a world where you can thrive in life, work and business. In which everyone can be more of themselves and achieve more of what he or she wants. Resilient and ready for the future!
Often we try to do everything ourselves, afraid to ask for help, but since we also don't build our houses ourselves, grow our own vegetables, or bake our own bread, I encourage you to use the services of experts when necessary.
Combining my more than 22 years of EXPERIENCE, the DEEP IMPACT of the systemic approach and insights from Neuroscience, the 3-to-5 BrainSystemCode™, where I use the brain as the unique starting point for success, I am happy to employ.
---

SS&C (Luxembourg) S.à.r.l.
The current S&S Technologies was founded in 1998 by Jack Radavich. The former S&S Technologies (founded in New Mexico) was the Southwest representative for Motorola Semiconductor where Jack was a sales engineer within the company and purchased from the original owners.
S&S Technologies serves the electronic market within the Southwest US including AZ, New Mexico, Utah, Colorado, Nevada, and Border Mexico.
Our customers include Mil-Aero, Military, Commercial, Medical, Consumer, Automotive, and Industrial accounts. We have proudly represented our current lines for decades in many cases.
Contact Us Today
We currently have been helping customers with supply chain issues, parts shortages, and new product introductions.
"We are your Sourcing Specialists"