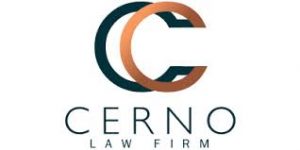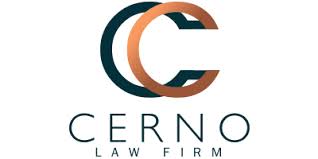 CERNO  Law Firm
Our clients often ask us "Why CERNO?". Because we chose to put discernment at the heart of our practice. At CERNO, we believe that the ability to quickly grasp and identify key issues, the commitment to problem-solving and the ability to anticipate changes in the fast-moving economic climate are crucial parts of being lawyers. CERNO comes from the latin word dis·cern·ment: the quality of being able to grasp and comprehend what is obscure.
CERNO is a boutique law firm based in the Grand Duchy of Luxembourg with a network of trusted local and international partners. We cater to the needs of our clients by providing them with cutting-edge Luxembourg law advice customised to their specific project.
We offer sound legal advice tailored to our clients' needs in the key areas of advisory, litigation and dispute resolution. As attorneys at law (Avocats), we are allowed to provide the services of domiciliation to our clients and their companies.
We have gathered a team of dynamic and experienced lawyers relentlessly working to achieve our clients' needs.Our network of established local and international contacts as well as our trusted business partners also allows us to offer a global approach to meet our clients' expectations.
CERNO was founded in 2013 by Maître Cora MAGLO as a sole practice. Further to its expansion, it was incorporated in 2017 as a limited liability company which is registered with the Luxembourg Business Register. CERNO and its lawyers are regulated by the Luxembourg Bar Association.
---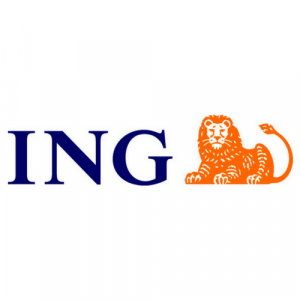 ING Luxembourg S.A.
Our Purpose
We believe all sustainable progress is driven by people with the imagination and determination to improve their future and the futures of those around them. We empower people and organisations to realise their own vision for a better future – however modest or grand. Our purpose therefore is: Empowering people to stay a step ahead in life and in business.
Following this purpose, we have defined four simple promises that together form the Customer Promise and are part of our strategy.
Clear and easy
Banking doesn't have to be difficult and time consuming. Less is more. It's all about clear products, plain language, fair prices and simple processes. That saves both time and money.
Anytime, anywhere
We work to get our services where our customers are. Banking should be possible anytime and anywhere.
Empower
The best financial decisions are informed decisions. Customers want relevant, up-to-date information at their fingertips. They need to understand their choices, and the implications, both today and for the future.
Keep getting better
Life and business are about moving forward. We will keep looking for new ways to make things better with new ideas, new solutions and new approaches to make things easier for our customers. That way, we can all stay a step ahead.
---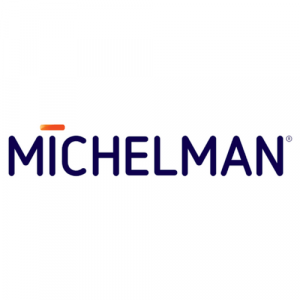 Michelman International S.à.r.l.
Innovating a Sustainable Future
Motivated by unwavering values, and ingrained with a passion for environmentally conscious innovation, we help companies around the globe succeed. Michelman's compelling combination of world-class talent and specialty chemistries helps our customers excel in the diverse range of markets they serve with sustainable and responsible solutions.
As a global developer and manufacturer of environmentally friendly advanced materials for industry, we offer solutions for the coatings, printing & packaging, and fibers & composites markets. Our innovative surface additives and polymeric binders are used by leading manufacturers around the world to enhance performance attributes and add value in applications including wood and floor care products, metal and industrial coatings, paints, varnishes, inks, and fiber sizings for composites. Our global network of technology and business professionals anticipate industry trends and engage with our customers to discuss how they can apply them for their future success.
Michelman is well-known as an expert in the development of barrier and functional coatings, as well as digital printing-press primers and OPVs that are used in the production of consumer and industrial packaging, paper products, labels, and commercially printed materials.  We offer industry leading solutions that allow our customers to apply these products in a broad array of end-use applications.
We maintain production facilities in North America, Europe and Asia, product development and technical service centers in several major global markets, and a worldwide team of highly trained business development personnel.
---

Norton Rose Fulbright Luxembourg SCS
www.nortonrosefulbright.com/en-lu/locations/luxembourg
We provide the world's preeminent corporations and financial institutions with a full business law service. We have more than 3,500 lawyers and other legal staff based in Europe, the United States, Canada, Latin America, Asia, Australia, the Middle East and Africa.
Recognized for our industry focus, we are strong across all the key industry sectors: financial institutions; energy, infrastructure and resources; consumer markets; transport; technology; and life sciences and healthcare. Through our global risk advisory group, we leverage our industry experience with our knowledge of legal, regulatory, compliance and governance issues to provide our clients with practical solutions to the legal and regulatory risks facing their businesses.
Wherever we are, we operate in accordance with our global business principles of quality, unity and integrity. We aim to provide the highest possible standard of legal service in each of our offices and to maintain that level of quality at every point of contact.
Norton Rose Fulbright Verein, a Swiss verein, helps coordinate the activities of Norton Rose Fulbright members but does not itself provide legal services to clients. Norton Rose Fulbright has offices in more than 50 cities worldwide, including London, Houston, New York, Toronto, Mexico City, Hong Kong, Sydney and Johannesburg. For more information, see nortonrosefulbright.com/legal-notices.
---

Skippet S.à.r.l.
Our Mission
At Skippet, we aim to empower humans to achieve more with computers using natural language. The basic way that we interact with computers hasn't changed since the 1980s, forcing us to adapt the way we work to the computer and locking us into rigid and complicated software. At Skippet we combine AI and natural language to close the gap between human and computer cognition enabling anyone to create their own custom software without writing code.
We believe in democratizing the power of computers by making human interactions with machines easier, faster and cheaper. We do this by using natural language processing (NLP), which enables computers to understand the intent of human language. NLP is a paradigm shift that only became possible in the last few years.
Skippet is a platform that uses NLP models and enables anyone to solve their problems with custom software, using everyday language. Whether you are a Fortune 500 CEO, a frontline health worker or are planning your wedding, you have specific software needs. Type your problem, and Skippet will automatically generate a fit-for-purpose solution.
---

Wolff & Partners S.C.S.
ABOUT OUR FIRM
WOLFF & PARTNERS was founded in 2006 by Mr. Jean-Claude Wolff, who gained his experience in a top international law firm based in New York, and who was driven by his desire to provide high-quality, personalized service to clients operating in an international environment.
At WOLFF & PARTNERS, building strong, long-term relationships with our clients and delivering exceptional quality and service are among our founding principles and represent our main motivators. We combine the flexibility and pragmatism of a boutique firm with the experience and sophistication of a large international firm to provide the highest professional standards to our clients. This approach allows us to handle the most complex and important legal issues facing our clients.