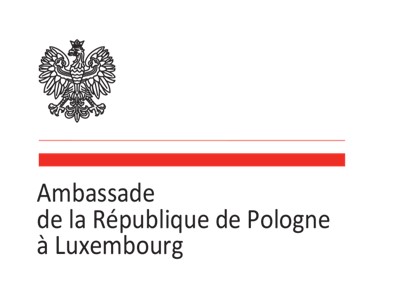 Luxembourg, the 28th of February 2022
Polish perspective on the current state of play between Russia and Ukraine
This is the first time in XXI century when the international community must be unanimous in its attitude and action to one of its members: it must send a clear signal to Russia and its president that there is no excuse for violating the territorial integrity of Ukraine, nor to break the international law.
The sanctions are necessary in order to save the peace in Europe and Ukraine – the country which is now fighting for the freedom of the whole continent. Poland has been one of the first states to decide to close its airspace to Russian aircraft (from midnight on the 26th of February), and it has appealed to other European countries to take similar action. We are firm of the opinion that sanctions against Russia should be broad, precise, and very severe. Otherwise, it will not be possible to stop Putin's imperialist policy. Thus, Prime Minister Mateusz Morawiecki, during his meeting with the German Chancellor Olaf Scholz, stressed the real need to increase spending on European defense.
We must admit that history is getting real before our eyes. The Russian invasion is changing the balance of power in Europe, the whole security and geopolitical concepts. We have been warning against such a scenario for many months. The late Polish President Lech Kaczyński did so even in 2008. We need to take steps to open for Ukraine the perspective of accession to the EU. Poland was, is, and will remain an ambassador for Ukraine's membership in Western economic, political, and security structures. As the Prime Minister Morawiecki has announced, we will work to ensure that Ukraine is granted an EU candidate status as soon as possible.
Particularly noteworthy here is the true commitment of Polish people and their solidarity with their Ukrainian neighbours, also because of comparable historical experience. Many Poles are directly involved in grassroots aid campaigns. The thousands of volunteers try their best to assist in the reception of the refugees: they welcome Ukrainians at the reception points with food and drinks, they provide them with vehicles and accommodation (often hosting in their own homes), collect necessary materials and financial resources. This is an exceptional example of a spontaneous, genuine initiative, deserving the deepest respect. It shows that, contrary to some media releases, Poles are an open nation, ready to help refugees. This is what we call SOLIDARITY.
The recent increase in aggressive posture of the Russian Federation vis-à-vis Ukraine, including in the energy sector, poses a threat to security and stability of Europe as a whole. Last developments on the gas market in Europe have clearly proven that discussion about military security cannot be separated from energy issues. Gazprom is using only a fraction of Ukraine's gas network capacity and has stopped gas deliveries to Europe through the Yamal-Europe gas pipeline transiting Belarus and Poland. Therefore, diversification of routes, suppliers and energy resources as well as enhancing interconnectivity of energy networks, are all of critical importance for strengthening Europe's response against malign activities of the Russian Federation, which includes energy in its foreign policy toolbox.
In this respect, the Polish authorities have no doubt that Europe should not increase its dependence on Russian gas, as it diminishes not only our energy and economic sovereignty, but also undermines security of the continent. Particularly Nord Stream 2 pipeline should be better addressed in such strategic considerations. Although it has been advertised and justified by some stakeholders purely on business grounds, such approach is shortsighted, as this project also has a strong geostrategic dimension for the whole of Europe. It is clear to us that the interests of a few companies must be viewed also through the prism of the whole economy and state security. Once Nord Stream 2 becomes fully operational, we will be deprived of an effective instrument to sufficiently deter the Russian Federation from further hostile activities – especially against Ukraine.
From the Polish perspective what we need now is to act proactively in order to reach a durable solution to defend the energy sovereignty of Ukraine. A real diversification of supplies (especially gas) to Ukraine requires strong support (including financial incentives) for the development of its energy infrastructure and connectivity with Europe. Implementation of projects enabling Ukraine to obtain gas from alternative sources and directions that are not linked to hostile activities is of utmost importance, as this could offset at least some geostrategic externalities that have been created. We believe that it is also in Ukraine's interest to be more vocal when it comes to diversification and long-term demand for energy infrastructure and gas supplies from alternative sources.
Poland is convinced that integrating European and Ukrainian gas market may to a large extent contribute to the construction of a gas hub in the region and speed up connecting the global LNG market with Central and Eastern Europe. Our country and other countries in our region are engaged in the Three Seas Initiative, whose role in connecting our energy systems and developing a common space of energy cooperation and security cannot be underestimated. Projects such as Baltic Pipe and North-South gas corridor will help to secure energy supplies for the whole region and will be a good precondition for tightening energy cooperation in this part of Europe. The development of infrastructure and building new capacities between our region and Ukraine fits perfectly in the recent strategic considerations within NATO with regard to increasing Allies' resilience against economic pressure.
Finally, we are fully conscious that the energy security of Europe is inextricably connected with the transition towards green economy. Therefore, I am convinced that future generations of young Europeans will enjoy all the environmental and security benefits resulting from the development of new and clean technologies, among which hydrogen should play a special role. This is a long term task for all of us.
Bio – MR. PIOTR WOJTCZAK, AMBASSADOR OF POLAND TO LUXEMBOURG
Mr. Piotr Wojtczak has been appointed the Ambassador of Poland to Luxembourg in 2017.
The major part of his career is directly linked to the foreign service and diplomacy.
He is specialised in European affairs. He has been working at the Ministry of Foreign Affairs since 1994. He has also held senior positions at the Ministry of Foreign Affairs as Deputy Director of the Department of Europe, Director General of the Foreign Service and Director of Diplomatic Protocol, among others.
In 1999 he was the Coordinator of accession negotiations in the fields of justice and home affairs of the EU. In the years 2006-2007 he worked as a Permanent Representative of the Republic of Poland to the EU with the rank of Ambassador – Chargé d'Affaires. He also worked at the Polish Embassy in Brussels (2004 – Chargé d'affaires; 2008 – Consul General at the Consular Section of the Polish Embassy). However, his experience is not limited to the old continent : he took part in the UN observer mission during the first democratic elections in Mozambique (Oct-Nov 1994) as well as the OSCE election observation missions to Albania (Jun-Jul 1997) and to Republika Srpska (Nov 1997).
Mr. Ambassador Piotr Wojtczak is graduated from the National School of Public Administration in Poland. He also graduated in political science and Romance Philology at the Maria Curie-Skłodowska University in Lublin, his home city.