—-Maybe best to put under  Past events – Posts—-
We have had extraordinary success with our Ukrainian displaced person orientation program. We are delighted we have been able to train over 500 participants, each getting a one-year AMCHAM membership for free to help them with their integration and business networking. Our most sincere thanks to the Chamber of Commerce for allowing us to use their building to present the training sessions!
This photo we have published identifies both long-term partners (XXX,XXX,XXX<XXX…) and our latest sponsors (XXX,XXX,XXX) joining our American Ambassador, Thomas Barrett, our AMCHAM Chairman, and our lead course presenter, Sabina Mamadova. With this course, we have provided practical and helpful information about what to do and how to do it to live and work in Luxembourg, which our attendees have told us they have not gotten from any other source.
We have provided the information in Russian, which they speak better than English! At the same time, our guests have told us that they appreciated the positive and welcoming way we have treated them, building up their spirits and making them feel supported in their time of emotional need. Our entire team of volunteers and supporting companies feel proud to be able to help. Thank you to the Luxembourg Chamber of Commerce for allowing us to use their facilities! Thank you to our most recent lunch sponsors, XXXX and XXXX.
Thank you to Travel Pro for sponsoring the member discount cards given to each attendee and one year of AMCHAM membership to help them with networking and integration.
Most significantly, all of our thanks to Sabina Mamadova, our incredibly skilled and gracious course presenter. Enjoy all the photos and information about this project below. Just as a reminder, we will continue to put on this program for all eligible and interested Ukrainians in the Russian Language so long as there is a need. We will also relaunch this course in English for international new arrivals into Luxembourg in the Fall.
While we are very proud of this course, what matters is the testimonials we have received from our attendees. All this feedback has been very complimentary and positive.
Here is a sampling of comments received:
"Thanking the whole team of organizers for the Newcomers Orientation Course for Ukrainians! We are very pleased with the amount of information received. This course is very necessary for us, Ukrainians, because it structurally reveals the nuances in all spheres of life of a person who first came to Luxembourg.This is a very powerful course that no one has done for Ukrainians on such a large scale! Many thanks to Mr. Paul, Sabina, Bakhtiyar and everyone who was involved in this event! We wish you all good health and strength to continue to hold such helpful courses for Ukrainians! With honor and gratitude, the family of lawyers from Ukraine, Serhii and Svitlana Hytchenko"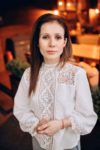 "Plakhina Julia, Ukraine, Krivoy Rog city, 32 years old. Оccupation – accounting and auditing. The course is useful as a foundation for further life and development in Luxembourg. Detailed information regarding the activities of communes, a detailed explanation of taxation and some "underwater rocks" in employment. The principle of renting housing in Luxembourg is clearly stated. Thank you for your support, as the information delivery took place in a very motivated atmosphere! Thank you for your course!"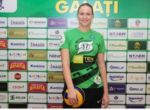 "Magerova Anna, Ukraine, 36 years old. Volleyball player. I want to express my sincere gratitude to the organizers of the "Newcomer's orientation course" for Ukrainians.
A lot of informative work has been done to provide a detailed description of how to adapt and live in Luxembourg. Also, the moral support from the organizers was great.
Many thanks to Paul Schonenberg for bringing his idea to life and creating such an event that not only fills with information, but also brings people together.
Thanks to Sabina and Bakhtiyar for their patience in a detailed explanation of the course material and for giving positive emotions aimed at supporting all those present.
I would like to wish everyone well-being and love."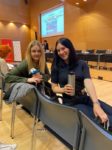 "We express our gratitude to the organizers and partners of an interesting and useful event "Newcomers Orientation Course" held in the American Chamber of Commerce.
This is really the event that all newcomers from Ukraine should attend. We have seen this for ourselves. We, the refugees, are in a state of anxiety, confused and unsure of our actions. In a country in which we are staying for the first time, it is difficult to orient ourselves with where to go and where to start our rehabilitation!
We are extremely grateful to Mrs. Sabina for her clear and comprehensibly structured presentation. She brought order into our heads. After the event, we systematized clear priorities and sequences of specific actions.
It is very important to believe in your own strength again and raise your spirit to work. Having been forced to leave our city in a hurry, we are forced to start everything from scratch. It is really very difficult when you are used to comfort, you solve most of the cases by calling, and here you need to spend more than one day for this. . .
Sabina gave a lot of advice, prescribed a lot of tips that will help, step by step, to learn to live according to the new rules and requirements.
Once again, we thank the entire team for the event!
Sincerely, your listeners: Olga Malish and Lyudmila Kubovych."