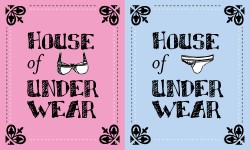 House of Underwear
20 rue. Louvigny
L-1946 Luxembourg
Luxembourg
Phone:  +352 26 27 05 40
Email:  info@houseofunderwear.lu
We are offering a 10% discount on all products.
The House of Underwear store is located near the Place d'Armes in downtown Luxembourg and welcomes you from Monday to Saturday from 9am to 6pm. We are closed on Sundays, except the first Sundays of summer, from 2pm to 6pm.
Among our product lines, we offer :
Underwear for women & men
Pyjamas, nightgowns, nighties, bodysuits…
Socks, stockings and tights
Bathing suits,
Swimwear for men,
Children's range : pyjamas, underwear (Calida, Calvin Klein, TH)
Homewear : t-shirts, pants, jogging suits …
You will find a competent and motivated team, always ready to advise you to choose the product best suited to your needs or to please your loved ones. Orders on catalog from our manufacturers possible.
Discover more information about our products and partner brands by browsing our site
https://www.houseofunderwear.lu/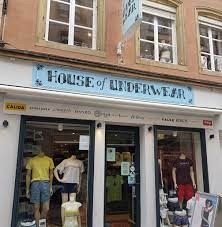 ---

17 rue de Hollerich,
L-1741 Luxembourg
+352 26 19 68 91
contact@boucherat.lu
www.boucherat.lu
https://www.boucherat.lu/en/home/
The discount is of 10% on all products, the only exception is (No Discount)  on Staff and Artists
EVENT MANAGEMENT
Specialist in events since 2005, we offer unique and innovative event solutions
KARAOKE
XTREMATIC
A breathtaking 5D attraction!
PHOTOBOOTH
A small and compact photobooth that can be transported and installed anywhere! Printing of live photos. Ability to customize your photos. Ideal to liven up your evening!
A mirror photobooth is also available
---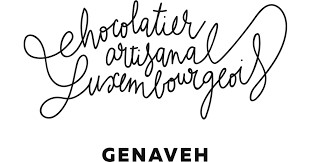 GENEVAH chocolaterie
1 rue Philippe II
L-2340 Luxembourg
Luxembourg
Phone: +352 28 99 84 88
Email:  genaveh@lldc.lu
https://www.chocolaterie-genaveh.com/
hours:  Mardi – Samedi : 10h – 18h
Artisanal chocolate maker from Luxembourg. The Genaveh House will help you with your projects of personalized end of year gifts. Gift Cards Available.
---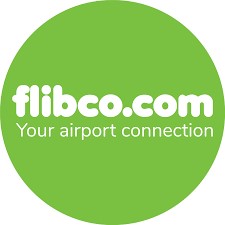 Flibco.com
Online:  https://www.flibco.com/en
4 Rue Belair,
L-4514 Differdange
"Door2Gate" by Flibco.com is a smarter way to get to Lux Airport.
The Door2Gate shuttles pick you up wherever you are and drop you off at the airport at the desired time. Ensured to be punctual, you can relax and focus on the fun to be had.
Share a shuttle or keep it private, the choice is yours. Shared drive allows you to travel with other passengers going the same way even cheaper and greener, releasing less CO2 than private cars and generating less traffic. Just sit back and relax.
With Door2Gate, travel worry-free.  PROMOCODE AMCHAM-D2G
More information here: https://www.flibco.com/en/taxi-shuttle-luxembourg-airport