Bellatrix Asset Management S.A
31, Boulevard Prince Henri
L-1724 Luxembourg
PH+352 26 25 66 20
Bellatrix Asset Management S.A. is a leading Luxembourg-based fund management firm, which is authorised and regulated by the Luxembourg financial sector supervisory commission (Commission de Surveillance du Secteur Financier). The firm is independent and entirely owned by its managers and employees, and opened for business in 2007. At Bellatrix, managers invest in their own and colleagues' funds, which shows the interest of the managers are exactly along with the firm investors. We are specialise financial asset management boutique for both retail and institutional investors through advisory or discretionary management mandates, and through our own investment funds across the Europe, Asia and Middle East.
---

Gener8tor Luxembourg S.à.r.l.
https://www.gener8tor.com/investment-accelerators/luxembourg
About gener8tor Luxembourg
gener8tor Luxembourg will be the newest 12-week program that will support leading startups across various industries the seed capital and tools needed to build and scale their business. The program, based out of Luxembourg, will have a combination of in-person and virtual components. gener8tor will prioritize startups focused on driving systemic change at the corporate, government, and community level, as well as founders that embrace sustainability as a way to transform antiquated industries.
gener8tor will select five startups to go through the inaugural three-month accelerator, which will begin in spring 2022. The program will provide hands-on and dedicated support for each startup to help them grow, as well as provide direct connections to experienced mentors, technologists, corporate partners and investors. Each startup will also receive an investment as part of the program. Founders from across Luxembourg and the region that are looking for support in building out and scaling their startups are invited to apply to the program.
---

Cabinet Dentaire Dr Violeta Bartalis ép. Claus
33, avenue J.F. Kennedy, K2 Ellipse
L-1855 Luxembourg-Kirchberg
Phone: +352 27048530
E-mail: info@dr-claus.lu
https://www.dr-claus.lu/
Dr Violeta Bartalis Ép. Claus is the Chair of the European Society of Cosmetic Dentistry (ESCD) Study Club in Luxembourg and she leads a dentistry training centre. Her dental office provides of Digital Smile Design (DSD) & Invisalign® treatments in a multidisciplinary, holistic and digital approach that combines the principles of teeth alignment and cosmetic smile makeover. This approach enables our patients to enjoy a motivational smile session (smile test-drive) so they can see and feel their future smile before commencing with the treatment.
---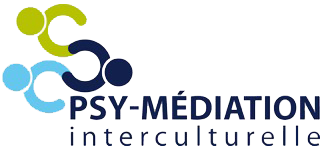 Psy-Mediation
20, rue des champs
L-3912 Mondercange
TEL:+352 691 35 35 37
E: Galina.Doukhanova@gmail.com
https://psy-mediation.lu/
As a qualified psychologist, specialized in various therapeutic and educational approaches, I accompany you professionally in all difficult periods of your life (bereavement, illness, unemployment, couple problems, lay-off, fear, stress, overwork…) and help you to find your emotional balance and your inner peace.
As a professional therapist I propose you individual consultations for adults, children, teenagers and a couple therapy by appointment.
My psychological or psychotherapeutic consultations provided for children and teenagers will be dealt with and reimbursed by the ONE (National Office for Children).
I also bring you my support and solutions to interpersonal conflicts using the meditation between parents and children, separated or divorced couples (right of visits of children, maintenance).
My obligation leads me to educate myself all the time. I am also a member of different professional associations such as ALMA, SLP and I collaborate with professionals of different disciplines in interdisciplinary network.
---
Broad Street Luxembourg S.à.r.l.
2, Rue du Fossé
L-1536 Luxembourg
Phone : +352 264 792 23
Email : info@broadstreet.lu
---
Charlene Schuessler
https://www.shu.lu/charlene-schuessler/
Charlene Schuessler is the International Relations Manager for the MBA with Internship program, and is also the coordinator of the US student exchange program (implemented in 2017) for SHU undergraduates arriving in Luxembourg for a semester abroad.
She holds a Bachelor's degree in Cultural Anthropology from Columbia University in New York City, and an MBA from Sacred Heart University Luxembourg.
Her first arrival in Europe was a venture overseas to sign on as a point guard in the semi-pro national basketball league. She continued to play professionally, coach, referee and consult for the Luxembourg Basketball Federation.
Off the court, Charlene has been involved in the relocation industry; supporting newcomers arriving in the country, providing extensive cross-cultural training, and facilitating immigration for international individuals and corporations.
Her career background includes Human Resources, International Personnel Administration, Event Co-ordination, Training Development and Cultural Consulting. She has attained certificates in Global Leadership, Global Mobility, and Intercultural Transition, and has previously held a position on the Board of the European Relocation Association.
Now, with over twenty years of experience in Europe, she extends the development of the SHULU network, and supports others in making their transition to Sacred Heart University Luxembourg.
---
Kaj John Backstroem
28B rue Jean Pierre Brasseur,
L-1258 Luxembourg
Phone: 266 704 67
Multimedia & Consulting
---
Arendt Capital Advice S.à.r.l.
12 rue de la Montagne
L-7238 Walferdange
phone +352 28 33 68 66
email info@thedirectorsoffice.com
https://www.thedirectorsoffice.com/home
All of us have worked internationally in senior roles for many years. Our professional experience includes audit, accounting, banking, investment management, operations, law, logistics, regulation, and stock exchanges. Currently, we work within a wide range of fund structures and companies under a variety of regulatory regimes as directors, managers, conducting officers, and advisors.
We benefit from a complete and safe infrastructure, secretarial and general (including legal, risk, and compliance) support.
Together we have over 550 years of experience with a history of seniority in banks, asset management firms, operational entities, law and audit firms. Most of us have a vast international exposure with work experience and clients from across the globe, and have a range of nationalities and language skills including English, French, German, Italian, Spanish, Dutch, and Luxembourgish, with some working knowledge or exposure to Russian and Korean. Collectively we have a large number of mandates in large and small investment funds, management companies, banks, insurance companies, but also industrials, not-for-profit organizations and special purpose vehicles.
We are recognised for our involvement in our community, active participants in ILA, ALFI, Business Chambers, Government and CSSF consultative committees and working groups.