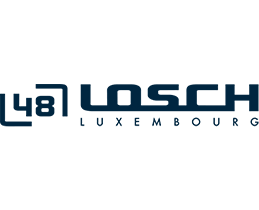 Losch Import Sarl
Contact :  https://losch.lu/fr/contact
The history of Losch Luxembourg began in 1948, when Garage St. Lambert became the importer of the Volkswagen brand in Luxembourg.
Today, the Losch group is made up of 5 business divisions and the sole importer for 11 brands, as well as a contractual partner for the Hess brand in Luxembourg and Belgium.
In addition to importing vehicles, Losch has established itself in the Luxembourg automotive market with 13 of its own retail outlets, which sell imported vehicles to individuals and businesses.
The Real Estate and Services divisions support internal development and drive the evolution of the company. Losch Services comprises the service provider Joint Venture Volkswagen Losch Financial Services as well as the IT, Human Resources, General Services, Legal and Finance & Controlling departments.
In addition, the "Losch New Business" division is dedicated exclusively to innovation management and software development. With the start-up Cube4T8 and our Losch Digital Lab in Luxembourg and Porto, the division ensures that the Losch group can continue to play a significant role in the world of mobility in Luxembourg.
André Losch Foundation is the sole shareholder of the Losch Group. As a shareholder foundation, André Losch Foundation today guarantees the sustainability of the group and its 1,100 employees.
---
GoBrands EU S.à.r.l.
Online shopping:
What is Gopuff?
Groceries, Alcohol, Home Essentials & more. Order in seconds, delivered in minutes.
Gopuff delivers all of your daily needs right to your door – or wherever you are! We store about 4,000 products in each Gopuff location, so when you order, your stuff comes directly from us to you. We don't charge surge pricing because we're not a courier service, and because we're delivering directly instead of picking it up from the store, we deliver fast.
---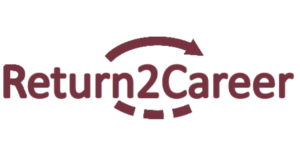 Return2Career
Online job finder
Our Mission – Why do we exist?
"Equal career opportunities for everyone."
We create awareness with employers struggling to find skilled talent, that the focus should be on the accumulated experiences and skills rather than on the "gap".
---
Roy Suhash – Senior Member