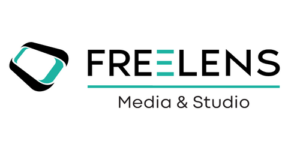 Free Lens Television
www.freelenstv.com
About us:
FreeLens is an audiovisual production company specialised in storytelling and live content for corporate, institutions, and televisions from all around the world:
Creative development including VR and AR fully developed projects
Studio production for TV and Corporate programs (we own a 150 Sq meters studio in Luxembourg with custom virtual sets design)
Multicamera production
Livestream, live webcast, Facebook Lives with our own secured player for all kinds of events: corporate, historical, cultural, sporting, news, international, etc.
Corporate Identity movies, Industrial films, web series, motion design, media training, etc.
Directing of corporate contents
Satellite uplink (we own SNG trucks, Fly Away Ku Dishes, Ka Sat IP Uplinks, and 4G/5G live video transmission solutions)
State-of-the-art resources for your next video production, livestream event, and/or TV broadcasting.
We handle and manage both the technical part and the artistic content of our productions; we also have our own Green Wall VR Studio (3 walls and floor) with Tracked Cameras.
---