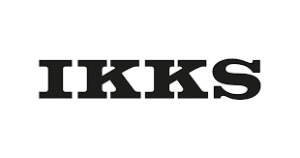 IKKS WOMEN FASHION
More cutting edge and creative than ever, the IKKS Women collection dresses free women. This freedom is found at the very heart of her DNA. She has chosen to affirm and express it through a wardrobe that reflects her personality, imbued with a military, urban rock and denim vibe.
IKKS is above all a look, a free-spirited attitude. 
Focus on the dress for today's women. 
The IKKS Men look.
With a suede leather jacket over an iconic man's sailor top, slim jeans and black boots, menswear invites you on a smart casual urban stroll. Featuring a formal jacket over a printed T-shirt and men's slim jeans, the look has a practical, casual vibe. Half rock, half roots, the IKKS Men signature exudes a perfect balance between relaxation, authenticity and sophistication. Timeless men's jeans come in a skinny, tapered or straight cut, while men's chinos assert their fashion side. The men's sweater tries its hand at every kind of knit and shade. Its bold move? An obvious connection with the more unusual men's cardigan. The accessories are also trend signifiers for a successful look. The men's belt – made of leather, as always – is meticulously finished, while the men's scarf echoes the ready-to-wear collections.
Parkas and jackets for men, a signature. 
Shirts and T-shirts for men, a visual duel. 
Authentic pieces that reflect real expertise and IKKS excellence.
BOYS
Our adventurous and spontaneous IKKS boys are making new rules when it comes to kids' fashion. They like comfort, practicality and technical details, which allow them to play, laugh and grow with no hassle. Boys are no less demanding in terms of style and trends. They expect their jeans and trousers to be up to the challenge for their adventures, the skate park, in the school playground and at parties. They alternate between a printed T-shirt in the daytime, a shirt in the evening and a chic and casual polo shirt to bring a trendy touch to their outfit of the moment.
Ripstop jeans have become a must-have.
The boys' sweatshirt, his new best friend. 
This season, IKKS has designed its collection of boys' coats and parkas 
The whole IKKS boys' collection is available for ages 3 to 14, WAY teen boys' clothing is available for ages 10 to 18, and baby boys' fashion for 3 months to 3 years. 
IKKS GIRLS' FASHION
Enter the cheeky and playful world of IKKS children's fashion for girls. Inspired by The enthusiastic nature of children inspires the IKKS girls' clothing collections stylishly highlight their vivacious and bubbly personalities when combined with the latest trends. The desire to offer collections that allow children to play, live and have fun in their clothes is central to the brand's purpose.
The dress, an icon. 
Jeans, a fashion ally. 
The girls' parka, just perfect. 
Fashion by IKKS, for a well-dressed family. The entire IKKS children's collection is available from ages 3 to 12 years for girls. And because IKKS dresses the entire family, have a look at teen fashions for girls featuring more assertive styles with the WAY by IKKS collections from ages 10 to 18 years. Girls' baby clothes are offered in ages 3 months to 3 years.