Amer-sil S.A
At AMER-SIL we believe we can make a significant contribution to ensuring a green future for generations to come through energy storage applications, which actually represent one of the biggest challenges facing humankind. Being an independent company gives us the freedom to set ambitious medium- and long-term goals. The competitive environment which now prevails in the battery sector makes it even more crucial to be able to adapt and change quickly. With its high-powered R&D and its flexible production capabilities, AMER-SIL can offer you tailor-made solutions to meet your challenges.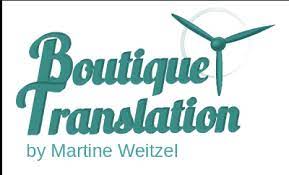 Boutique Translation S.à.r.l. 
Multilingual translations with a plus: genuine human dimension.
We are a team of qualified translators focussing on marketing, law and finance. Our Boutique Translation firm, located in Luxembourg City, provides high-quality multilinguistic services to fund and corporate service providers, law firms, asset management companies, banks, trust companies and many others.
We rely on a handful of experienced in-house translators, copywriters and interpreters, as well as a restricted network of handpicked and preferred professionals providing bespoke services including revision, rewriting, transcription and more.
Boutique Translation stands for faithful and true translation as well as ancillary services like certification, swearing, legalisation, notarisation and apostille. A handful of dedicated project managers handle your requests, whatever the required language pair, and care for a first-class client relationship with more than a personal touch.
Thales Solutions S.à.r.l.-S 
Your Expert Capital and Funds Advisor
Thales Solutions Luxembourg is a licensed, independent advisor specialized in private capital management, fund structuring, governance, investments and capital raising. The team has an average 20 years experience in the international banking, investment funds and asset management, both in EMEA and Asia-Pacific.
Thales Solutions is unique in delivering the tailored, turn-key solutions, including full connectivity to the banking and investment systems and providers, both in Luxembourg and worldwide.
Thales Solutions builds confident relationships, assisting its clients in meeting requirements, keep their investors informed and meet all the needs of their relevant stakeholders. In other words, we give them the support they need to be effective today, stay competitive tomorrow and create a long-term value for the future.