FIISCHEN CONCEPT
1 Fuussekaul, L-9156 Heiderscheid
Tel: 26 88 94 33
For years we have been dealing with healthy sleep, because it is the basis for our daily well-being.
Through a very careful selection of our brands and products, we have made it our mission to select the best quality and the most exclusive materials for our customers' sleep experience.
Our aim is to respond to your individual wishes and needs and to offer you the right bed.
We carry all common sleeping systems such as waterbeds, Tempur mattresses, gel mattresses or even box spring beds.
Benefit from our experience and treat yourself to individual advice in our shop.
All our brands: Akva, Biederlack, Brinkhaus, Christian Fischbacher, Deknudt-Mirrors, Ecolife, Elegante, Esprit, Fleuresse, Froli, Geha, Hästens, Joop!, Jori, Kaeppel, Kneer, Lakebos, Lampe Berger, Marc O'Polo, Nill Spring, Nolte, Re-Beds, Ruf-Betten, Strässle, Swarovski, Slyvie-Thiriez, Technogel, Tempur, Thielemeyer.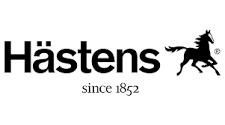 HÄSTENS FURNITURE
13, rue du Curé , L-1368 Luxembourg
Tel: 26 26 24 62
Hästens will change the way you sleep forever with the finest beds, mattresses and bedding accessories in the world. Six generations of handcrafted beds made from ethically-sourced pure natural materials.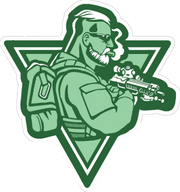 Airsoft & Military Shop – Erpeldange
60, rue de Ludano
L-9147 Erpeldange sur Sure
Airsoft & Military Shop – Esch
5, Ave de la Gare
L-4130 Esch s/ Alzette
Tel : +352 26 53 08 77
e-Mail: Esch@Airsoft-Military.eu
Whether you are a beginner or a professional, we have everything you need for clothing and equipment in the outdoor, military, survival, camping, security, leisure, paintball, airsoft and much more sectors. We would be happy to advise you and help you further.