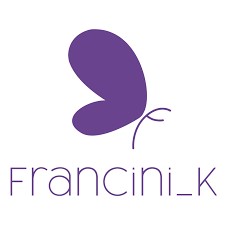 2 Rue du Nord,
L-2229 Luxembourg
Tel: 26 20 35 67
https://www.francinik.com/
email: Keiserfrancine@gmail.com
Francini_K is a luxury couture brand launched by Francine Keiser in April 2022.
After a long career as a lawyer, Francine decided to study fashion in Paris. When she was selected as the 2021 laureate of her school, the milestone for her fashion brand Francini_K was laid.
Inspired by the sixties, Francine's collections are composed of glamourous evening dresses which combine classic fabrics and technical materials, as well as smart casual wear. Her looks are structured, short, colorful, uplifting and sensual through their high-quality fabrics. She creates fashion for active women who should not have to choose between comfort and elegance.
Boutique opened its doors in September 2022, in Francine's home city Luxembourg, 2-4, rue du Nord, in a charming 18th century building.
The 10% discount only applies to the Francini_K collections.
In the Francini_K & Friends store, other brands are also sold (especially accessories). The discount will not be applicable there.