Click onto our partners Logo's for full information!!

Kusmi Tea cultivates both modernity and tradition thanks to its inescapable well-being creations, its great classics and its legendary recipes.
Its tea blends are displayed in colorful boxes, designed in a modern and baroque style, these unique blends are now known throughout the world.
Discover our Kusmi Tea products in our shops.
Kusmi Tea – Cloche d'Or 25 Boulevard F.W. RaiffeisenL-2411 Luxembourg Tel: 2612 30 26
CC La Belle Etoile (unit 135) Tel : 2611 95

Alena Institut Strassen
Our team of professionals is pleased to welcome you in a warm and friendly space entirely dedicated to body and facial treatments, and to the relaxation of women and men.
Opening hours :
Monday 09:00 – 20:00
Tuesday 09:00 – 21:00
Wednesday 09:00 – 20:00
Thursday 09:00 – 21:00
Friday 09:00 – 20:00
Saturday 09:00 – 17:00
Address : 148, route D'Arlon Strassen L-8010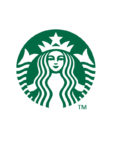 Airport
Auchan
Cloche d'or
Perk yourself up with a coffee from one of the world's biggest and best known coffee
shops. Whatever you're in the mood for, Starbucks can facilitate.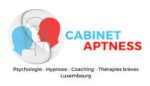 CABINET APTNESS Aptness is a firm of help and psychological support, a place where human values such as welcome, listening and benevolence are priority. It was created at the end of 2016 by Enrico Abitelli psycho practitioner, hypnotherapist, professional coach and personal development expert  : Open 10:00 AM 38 Boulevard Napoléon 1er, L-2210 Luxembourg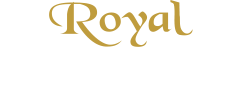 ROYAL CAVIAR Today, Royal Caviar, after selection of the goods on the spot, is a direct importer worldwide.Our delicacies are carefully selected for our customers, the most prestigious and most demanding in Europe. The production on the spot is handled by an experienced team. Royal Caviar team has 25 years of experience and know how enough to serve European "haute cuisine". Our establishment, with European standards, has been approved by major independent laboratories quality control (HACCP), mandated 0by our European customers. "Traditional" sales are assured by selling the original tins to the world wholesalers as well as repacking into consumer tins/jars of all sizes according to orders. Commercial and logistic activities are done by competent and professional personnel. There is no middle man between us and our producers. This ensures that you receive a quality product at the best price. You may take the best advantage of this unique experience.  Tel: 51 45 79


Do you like exquisite food and beautifully laid tables? RAK Porcelain brings you stylish tableware and cutlery combining design and functionality to provide the ultimate setting for your creations, as seen with top chefs around the world.
Exceptional tableware or everyday crockery, our collections have become a benchmark in the hotel and catering sector. Our products are developed to meet the needs of even the most discerning restaurateur, both exceptionally hardwearing and original. It's time to get yours!
Bon appétit with La Porcelaine des chefs!

TeaGschwendner stands for highest product quality and excellent product safety. Even the purchase of our teas is carried out according to defined quality criteria. Tea from organic cultivation is preferred, while tea from conventional cultivation is exclusively sourced from tea gardens that know the high quality standards of "TeaGschwendner" and take them seriously. "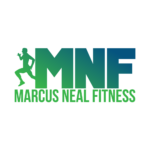 Shaping Minds and bodies "OUR GYM IS OPEN, INCLUSIVE AND WELCOMING. NO MATTER YOUR LEVEL OF FITNESS, MNF IS HERE FOR YOU EVERY STEP OF YOUR FITNESS JOURNEY!"
6AM – 9PM MONDAY THRU FRIDAY
9AM – 3PM WEEKENDS WAlferdange and 14, MILLEWEE L-7257 WALFERDANGE/ HELMSANGE
Luxembourg City 33 BOULEVARD PRINCE HENRI, LUXEMBOURG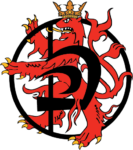 KRAV MAGA
PROTECT YOURSELF & YOUR LOVED ONES. AND GET IN GREAT SHAPE .the perfect blend of intense & fun.
GET FAMILIAR WITH THE COUNTRY'S HOTTEST KRAV MAGA PROGRAM AND BECOME STRONGER OUTSIDE & IN
Krav Maga is an exercise that utilizes your hands, arms, feet, and legs, all in fast, repetitive motions. The Krav Maga Center by #KICKYOUFIT continually designs great workouts for weight loss as well as bone density, joint strength, muscle strength, and cardiovascular endurance, proving the perfect blend of intense & fun.
Tel / 352 27 99 01 60 / INFO@KRAVMAGACENTER.LU
107, Route De Luxembourg, Bereldange, Luxembourg L-7241

Are you a meat lover and do you like discovering new flavors?
We invite you to come and taste excellent pieces of beef as well as original and inimitable burgers in a warm and authentic setting.
English Spoken
Place : Auchan Kirchberg
Opening hours:
From Monday to Thursday
11:00 a.m. – 3:00 p.m.
5:00 p.m. – 10:00 p.m.
Friday and Saturday
11:00 a.m. – 3:00 p.m.
5:00 p.m. – 11:00 p.m.
Phone: 27 04 85 95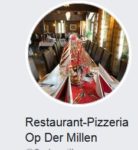 When going for a drive on the Luxembourg Country side, drive towards Junglinster, Turn left to Larochette, nice little town you can visit the castle, Keep driving towards Diekirch. Just on the outskirts of Larochette
Phone : 00352 2687 3740
Closed on Mondays
Specialties : Big thin crust pizzas, Delicious Pastas
Fantastic Terrace, and Medieval style interiors. Sympathetic staff, English spoken.

The Name is Michael Brittingham II,
I have now put my green thumb to use here in Münschecker and my fast, friendly, and fully functional, professional Garden Care Service is well renowned throughout the Grevenmacher/Moselle Region. Personally available for every job, managing projects with the skill and experience my clients have come to expect; I always stand behind my work, with customer satisfaction being my #1 priority. Münschecker Luxembourg Email :  michael@happygardensandmore.lu   Tel:  00352 661 290291
Walibi is a unique concept of leisure parks based in 3 countries in Europe. The nearest to Luxembourg is
Walibi Belgium at Boulevard de l'Europe 100 1300 Wavre