Download The Changing Face of Cyber Claims 2022 report to get the latest statistics, trends, and insights about what is happening across continental Europe.
In The Changing Face of Cyber Claims 2022, Marsh looks at trends and changes in cyber claims in the region through the end of 2021, as well as some of the steps organisations can take to mitigate their impact.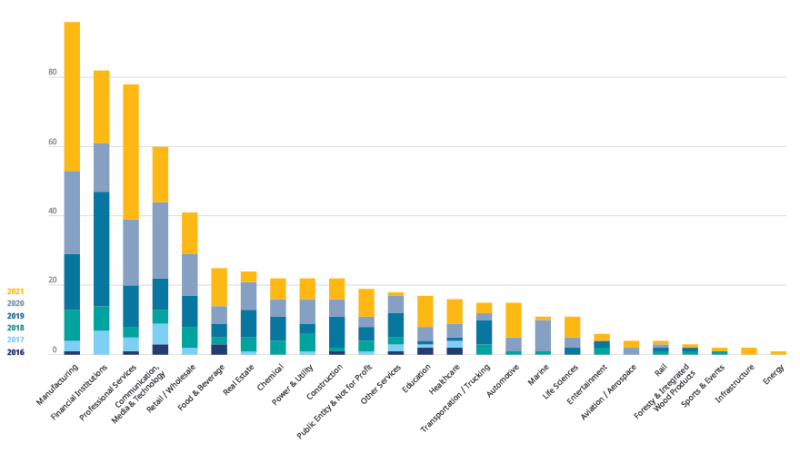 Cyber claims across continental Europe continue to rise and while companies are investing in better cyber security and more staff training threat actors are evolving their attacks. This year's report examines organisations vulnerabilities and takes a deep dive into the industry that has become the new leader in claims, manufacturing.
Cyberattacks can affect manufacturers in various ways, including:

Key insights
Cyber claims grew by 37% year on year.
The ration between malicious and non-malicious attacks is growing wider.
Extortion is the most common type of cyber claim.
The number of claims from the manufacturing sector grew 378% between 2019 and 2021.
Supply chain attacks are an increasing problem both in volume and severity.