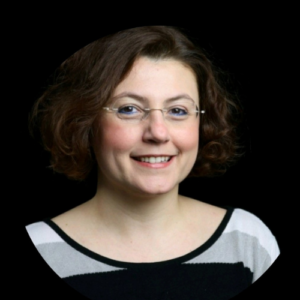 Report by Mina Kocgil-Koksal
The AMCHAM RTD Committee had the pleasure to host AMCHAM members, on Thursday October 26th evening, for the second session of the AMCHAM Learning Series. The evening took place at Amazon's premises with a very special guest joining us, Gül Sönmez, an Intuitive Healer & Transformational Coach and Mindfulness Trainer. Gül specifically picked 'How to break the cycle of procrastination for your wellbeing?' topic as this is a very common pain-point for many of us us in today's chaotic and complex environment.
Gül kindly offered AMCHAM members this session for free, where she not only shared her valuable experience and insights on procrastination,  but also a toolkit for us to start using. She gave us great tips on how to first find the real root-cause behind procrastination and then suggested tools to use for overcoming it. We finished the session with a short meditation to listen to our inner voice and find clues on how we can break our own cycle of procrastination.
The evening was attended by more than 30 AMCHAM members and we had the pleasure to network before and after the evening over some snacks and drinks.
Want to know more about the speaker? Please visit Gül's website here : https://www.purposefulvibes.com/. You can register to her mindfulness newsletters and join her monthly meditations for free.
Want to know more about the topic? Here are Gül's favourite podcasts about Mindfulness and Healing