Schroeder & Associés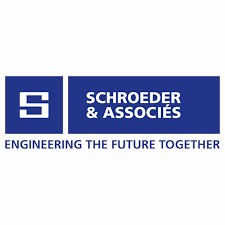 The Schroeder & Associés S.A. design office develops its consulting engineering activities in 4 fundamental areas: engineering, structure, infrastructure and services.
With 60 years of experience and the support of its 400 employees and specialized partners from abroad, the design office offers its services, experience and know-how to its customers.
Our challenge is to provide activities that comply with customer requirements and applicable regulatory requirements, as well as to increase customer satisfaction through the effective delivery of our missions.
Our philosophy is summed up in our slogan: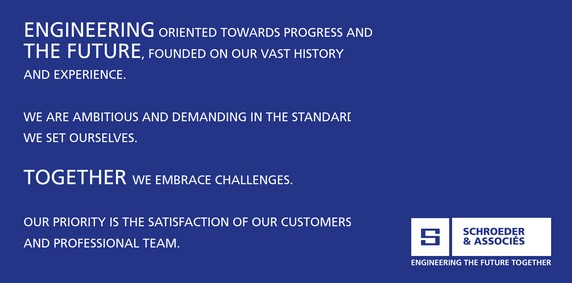 History:
Schroeder & Associés design office was founded in 1961 and is a founding member of Luxconsult SA, SDC SA, Dahlem-Schroeder sàrl and RW-Consult sàrl
Close collaboration with specialized design offices in Germany, Belgium, France and Switzerland
Memberships:
Member of the OAI [Order of Architects and Consulting Engineers Luxembourg]
Member of IABSE [International Association for Bridge and Structural Engineering]
Member of Infosteel
Member of DGGT [Deutsche Gesellschaft für Geotechnik e.V.]
Member of the "SECURE with STEEL network" association
Certificates:
ISO 45001
ISO 9001
Made in Luxemburg
Administration of the company:
Chairman of the Board of Directors: Thierry Flies
Managing Director / Partner: Thierry Flies
Honorary Chairman of the Board of Directors: Florent Schroeder, Gaston Flesch
Contact
13, rue de l'Innovation L-1896 KOCKELSCHEUER LUXEMBOURG    Telephone +352 44 31 31 – 1

---
QUATTRO CREATIVE S.A.R.L.
Design has a pretty big impact on the environment.
… and that is why little by little we started to change our mindset. As a sustainable creative studio we aim at creating a link between passion, business and our planet. Successful design is extraordinary, it can change wellbeing, lifestyles and the environment. We see this in our work for charities, in our Lab, where we brainstorm about social health, education and environmental solutions.
Our goal is to advise our clients on a more sustainable and ethical way of communicating their services, and to help them applying these principles to the design process. It is not a matter of limiting creativity, but of promoting a durable, socially useful and sustainable new way of doing business.
Humanity at the heart of every project.
We help your company to understand the impact of being ethical by providing you with a step-by-step guide to sustainable production and conscientious management of goals. The adoption of a green strategy will help the image of your company to grow stronger and more credible, because the modern consumer is not only attentive to the quality of a product, but also to the sustainability of the process that led to it.
Our efforts in providing more ecological solutions and supports (eco-design, recycled papers, etc.) are aware of the fact that additional investments from the client side are necessary, and we strive to mitigate this impact as much as possible. Most of our customers appreciate this approach and find it rather interesting: get in touch to know more!
QUATTRO CREATIVE
14, RUE DE LA FONDERIE
L-1531 LUXEMBOURG
+352 26 38 90 90
hello@wearequattro.com
---
Recently upgraded to Corporate Membership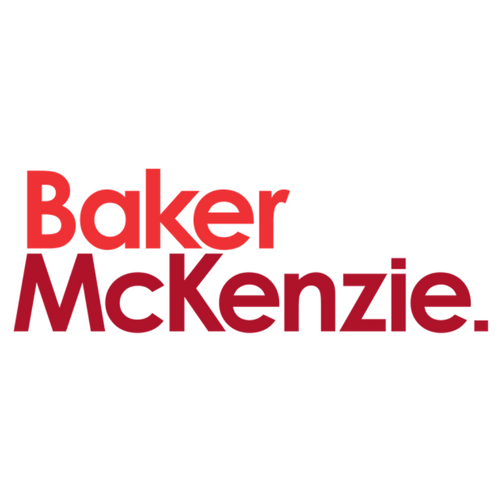 Market disruption is an accepted reality for business, as new competition and technologies drive the pace of change faster than ever before. Our clients want lawyers who are prepared to lead, differentiate and adapt in a constantly changing world. They want advisers who are curious about the world, and embrace collaboration and candour.
As the original global law firm, we bring the right talent to every client issue, regardless of where the client is. We partner with our clients to deliver solutions in the world's largest economies as well as newly opening markets.
We are global citizens, industry savvy, diverse and have a thirst for innovation. Our strength is our ability to adopt a new type of thinking and use cutting-edge legal technologies to help clients overcome the challenges of competing in today's new world economic order.
Baker McKenzie
10 – 12 Boulevard Roosevelt
Luxembourg 2450
Luxembourg
Tel: +352 26 18 44 1
Fax: +352 26 18 44 99
---