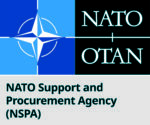 Amcham: Please tell us about the NSPA which you lead, how it has come to be in Capellen and what it does.
Stacy Cummings: The Agency was established in 1958, when the North Atlantic Council (NAC) formally approved the establishment of the NATO Maintenance Supply Services Agency (NMSSA), in Paris, France, among other specialised Agencies. In 1961, The NAC approved a new Charter and the NMSSA became NATO Maintenance and Supply Agency (NAMSA). In 1968, NAMSA moved from Paris to Luxembourg city, and in 1987 the Agency co-located its HQ and operational facilities in Capellen. In 2010, NATO Heads of State and Government agreed to reform the 14 existing NATO Agencies, located in seven member states. As part of the reform process, in 2012 the NATO Support Agency (NSPA) was formed through the merger of three other agencies. In this new framework, the Agency assumed overall responsibility for NATO procurement/large system acquisition and became the major contributor of effective multinational logistics solutions. In 2015, the Agency finally received a new name and a new mission as the NATO Support and Procurement Agency. Today, NSPA is the lead organisation for multinational acquisition, support and sustainment to NATO Allies and Partner Nations.
How many projects and programs do you and your colleagues manage and in what domains of activities?
The Agency brings together, in a single organization, acquisition, logistics, medical and infrastructure capabilities including the related procurement function to answer a vast variety of customer requirements in all domain: air, ground, maritime, cyber and space. These range from the multinational acquisition of complex platforms, such as aircraft, helicopters and unmanned systems, to the provision of supplies such as fuel, spare parts and ammunition, or services such as maintenance of radars for air defence, or deployable infrastructure, transportation, medical and catering services.
What are the rationale, efficiency savings and other benefits achieved by having a separate consolidated agency as opposed to US Foreign military sales (FMS) and NATO nation national departments of defence?
FMS is an efficient solution for acquisition of capabilities from the US. However, NSPA provide a hub for Allies for acquisition but also logistics, maintenance and services in support of their missions. Since its establishment in 1958, NSPA acquires, operates, and maintains equipment and services through an unbiased link between industry and the nations: from weapon systems to fuel delivery, port services, airfield logistics, medical and catering services or base support services for troops stationed across the world. NATO nations operate together and NSPA can acquire systems that are ideal suited to multinational & NATO operations. The Agency thus provides a legal framework for multinational acquisitions that prioritise interoperability, economies of scale and life cycle support.
How many employees and what size budgets do you and your colleagues manage?
NSPA is headquartered in the Grand Duchy of Luxembourg, with main operational centres in France, Hungary and Italy. The Agency employs around 1,500 staff and oversees over 500 contractors in NATO's missions across the world. NSPA is a customer-funded agency, operating on a "no profit – no loss" basis. The business activity has grown nearly fourfold in the last decade, reaching a current business volume of €3.2 billion.
Please explain the concept and rationale of industrial balancing.
The Agency provides a link between industry and the nations for finding the most cost-effective and efficient solutions to NATO and partners defence needs. Cooperation, transparency and trust are the well-defined principles that nurture this mutually beneficial relationship between industry and NSPA.
The Agency acts as a facilitator between the companies and the Nations, enabling interoperability and a forum of multinational cooperation, where the industry can play a major role too. Much of the Agency's business is conducted through a Support Partnership (SP) mechanism, a multinational cooperation established on the initiative of two or more NATO nations wishing to organize common support and services activities. This support structure is a distinctive feature of NSPA.
Participating Nations provide governance and guidance, whereas NSPA develops capabilities and manages Nations' requirements. The consolidation of requirements reduces costs and logistics footprint and provides a common and efficient support under a legal framework.
NSPA balances the distribution of production among NATO Support and Procurement Organisation (NSPO) member nations, with consideration of the industrial distribution across NATO member nations.
How can civilians find out about employment opportunities?
NSPA is continually in search of talented individuals from a wide range of disciplines including logistics, engineering, procurement, finance, administration, Human Resources, operations, IT and many more. Our headquarters are in Luxembourg, but we have sites in Versailles (France), Sigonella and Taranto (Italy), Papa (Hungary) and outstations. All our Vacancies are posted on our Website and we hire through a rigorous process in which we promote the inclusion of qualified and experienced staff without regard to their gender, age, racial or ethnic origin, religion or beliefs, sexual orientation/identity or disability. As we aim to increasing diversity in our workforce without setting quotas, qualified female candidates and candidates with nationalities that have a low presence among the staff are particularly encouraged to apply.
How can companies connect to learn about and bid on government contracts?
Over 60,000 companies are registered in the NSPA source file, of which 10,000 are actively doing business with NSPA's customers. The NSPA Source File is a centralized database containing past, present and potential vendors, including performance and capabilities. The information registered in the Source File supports the source selection for NSPA's procurement as well as the determination on the eligibility of a company for the award of a contract. This eligibility is based on legal residency, national eligibility status, present capability, financial standing and past performance. Bids openings and awards are posted on our Website. We encourage all qualified contractors to register to be aware of the available opportunities to engage with NSPA.
The key principles of NSPA procurement are:
Consolidation: Requirements from various customers are consolidated in order to invite bids for larger quantities and obtain better conditions.
Competition: International competitive bidding primarily amongst companies located in NATO countries and, in certain cases, also non-NATO countries.
Integrity, transparency and equal treatment: NSPA policy is based on the traditional principles of public procurement.
Please tell our readers about the contribution of NSPA in Afghanistan.
NATO Allies had been in Afghanistan for almost 20 years and NSPA has supported this mission from the start, until the mission was closed in September 2021. The Agency's support in Afghanistan included a vast array of operational logistics planning, base support services, real life support services, infrastructure, airfield support, and other logistics services. NSPA also built durable development projects and services for civilians in the country through the Partnership for Peace (PfP) Policy and its related Trust Fund mechanism. For example, in 2019 NSPA completed the construction project of the Pediatrics & Women s Wellness Centre (PWWC). During the COVID pandemic, NSPA transported to Afghanistan tonnes of medical equipment and pharmaceuticals, in addition to establishing a COVID test facility.
During the days before the official closure of the mission, NSPA Staff distributed over 2,000 individual "Laissez Passer" letters to local contractors and their family members, to enable Afghan nationals to evacuate, whilst guaranteeing continuity of services at the Hamid Karzai International Airport (HKIA).
What are you doing to support the NATO nations as the alliance tries to add strength in Eastern Europe on the borders with Russia?
NATO Allies have been supporting Ukraine with military equipment, financial assistance and humanitarian aid, including medical supplies to help Ukrainian forces. NSPA is supporting Allies in this effort when tasked and funded, as it does for other NATO missions and exercises.
Is NSPA involved in activities related to SPACE?
The Agency operates in all NATO domains: air, ground, maritime, cyber and space. We have a strong and growing relationship with Luxembourg in the areas of data, cybersecurity and communications. For example, the Agency has collaborated with Luxembourg in activities such as the Luxembourg Government Satellite programme (LuxGovSat). Our business model and experience are well suited for an increased role in acquisition and support in the space domain.
How is NSPA involved in cyber defence related activities?
Cyber threats to the security of the Alliance are becoming more frequent, complex and destructive. NATO and its Allies rely on strong and resilient cyber defences and NSPA has in-house Cyber defence expertise in support of NATO initiatives across Allies. Defence against cyberattacks requires cooperation between international organisations, governments, and industry. We therefore value the partnership we have built with Luxembourg. Leveraging their significant investments in this domain, building two highly reliable data centres in the country, Luxembourg collaborated with NSPA to provide the active IT component for a cyber-range and a virtual cyber security-training environment.
Please tell our member your background so they can relate to you as a person
I joined NSPA in September 2021 after a career spent in the US federal government. My experience spans the mission areas of acquisition, logistics, transportation and procurement and this matches NSPA's role as key enabler of NATO. In my last position in the US, I modernised the Department of Defense Acquisition System to be more agile while advancing innovative approaches to accelerate advanced technology and software acquisition. I value innovation, teamwork and diversity as an asset for every organization.
Please tell our audience your impression and first experiences in Luxembourg.
I moved to Luxembourg in the Summer 2021 to join NSPA. I am already very fond of this country, its people, traditions…and the food! I am discovering Luxembourg, mainly walking, hiking and taking advantage of the great transit system, and I like the mix of culture, nature and sophistication that it offers.
Amcham would like to thank Ms. Cummings for this very interesting interview!