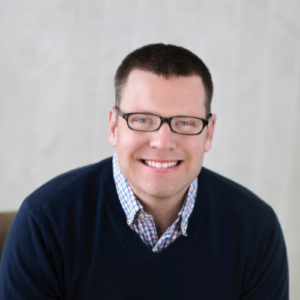 Ian McConnel is the Chief Risk and Compliance Officer for CSC, the world's leading provider of global business administration and compliance solutions.
AMCHAM: Please introduce CSC and what the company does to our audience.
Ian McConnel: Founded in 1899 and headquartered in Wilmington, Delaware, USA, CSC prides itself on being privately held and professionally managed for more than 120 years. CSC has office locations and capabilities in more than 140 jurisdictions across Europe, the Americas, Asia Pacific, and the Middle East. We are a global company capable of doing business wherever our clients are—and we accomplish that by employing experts in every business we serve. We are the business behind business®. Learn more at cscglobal.com.
We provide domiciliation, directorship, accounting, liquidation, tax, corporate governance, statutory reporting and other ancillary services for our global clients. In Luxembourg, we have nearly 600 employees; CSC's largest business units are represented in Luxembourg, including, corporate and legal solutions, funds services, and global capital markets.
Please explain the history of CSC in Luxembourg.
CSC offers an extensive array of solutions for clients, from multinational corporate conglomerates to high-net-worth individuals and families. CSC's Luxembourg office, which incorporates Intertrust's operations, has grown considerably in recent years, with nearly 600 employees. Intertrust Group was established in Luxembourg in 1955.
Luxembourg, the second largest funds center in the world after the US, offers a stable international business environment with an innovative legal and regulatory framework. Our fund services team has grown considerably from around 15 people in 2016 to more than 100 today.
Please explain the reasons why CSC is located in Luxembourg.
Luxembourg is the second biggest financial services center in the world, second only to the US. It is highly respected for its sophistication, depth of experience, local expertise and sector leadership, handling nearly USD 5.5 Trillion as at the end of 2022.
CSC is a trusted partner for more than 90% of the Fortune 500, more than 90% of the Best 100 Global Brands, and 70% of the PEI 300.
Having a local hub in Luxembourg means we have the ability to support our clients through their entire investment lifecycles and across whole structures, whether it is General Partners, Limited Partners, Funds, Holding Companies and/or Special Purpose Vehicles. Many of our clients expect us to be in Luxembourg to support them in the seamless execution of their strategic growth programs.
Please identify any areas where you believe changes would be welcome and would enhance Luxembourg's attractiveness as a business location for yourself and other international companies.
Controlling Cost – It is no secret that Luxembourg has a high-cost base. While there are good reasons for this, it is important that measures are taken to ensure that this level of costs does not spiral. For example, we're investing in technology and automation to ensure we're efficient and streamlined. This reduces costs, while enhancing service delivery. Also, our global and expanded footprint helps us benefit from the economies of scale in our operations.
Maintaining AML Compliance – Additionally, the FATF mutual evaluation report of Luxembourg, which assesses the effectiveness of the country's measures to combat money laundering and terrorist financing, was discussed and adopted in June 2023. It concluded that Luxembourg has reached a high level of technical compliance with the FATF's requirements and its AML/CFT regime is delivering good results. The report which is expected to be published later this year (September 2023) is positive about Luxembourg's understanding of money laundering and the terrorist financing risks it faces as an international financial centre.
Continuing to Invest in Security – Cybersecurity remains a key worry for Luxembourg businesses, however, CSC is very mindful of all the above and is working with its global and local leaders to ensure that CSC in Luxembourg continues to grow responsibly as we diligently deal with the challenges mentioned above.
The views and opinions expressed are those of the authors and do not necessarily reflect an official policy or position of AMCHAM.lu. Any content provided by our interviewees are of their opinion, and are presented in their own words.