Amcham:  What determined your passion for design? Tell us about when you decided this was the way to go.
Clelia & Gerta: When Gerta visited my newly renovated house seven years ago, we quickly realized that we share the same dream – creating exceptional homes bringing a right mix of diverse styles, such as traditional English or French and Mediterranean décor. Gerta was already running her own business in Interior Design, and I was already into my 5th renovation.
Gerta invited me to spend some time in her office to see how we would work together. At the time, Luxembourg was not familiar with the services of an interior designer, who was misleadingly considered to be either an architect or a painter. We worked together for a year, and in 2017 we co-founded CGA Studio offering complete Interior Design & Decoration services.
What is the difference between an Architect and an Interior Designer?
Both interior architects and interior designers have a common goal, to create beautiful spaces. Although they are complementary, they have some significant differences.
Interior architects design the structure of the building to create functional spaces. Their role focuses more on technical aspects such as walls, electricity, and heating. They are responsible for overseeing construction and ensuring security.
On the other hand, interior designers work mainly on a finished space, creating atmospheres, and focusing on how the interior looks and feels. Their role is to incorporate all these extra layers that make comfortable and aesthetically pleasing interiors. These may be flooring, wallpaper, furniture, lighting, kitchen and bathroom furniture, color schemes, textiles, materials, artwork, and decorative pieces.
Also, they share common daily responsibilities, such as dealing with time schedules and budgets. They work with many professionals, whom they manage and coordinate, to ensure the design is implemented as intended and discuss new options in case of any inconveniences found along the way.
So, as interior designers, how do you work with interior architects?
For us, working with an interior architect is the perfect combination for any project, either a renovation or a newly built space. As explained above, we focus on how an interior looks and feels, while an interior architect focuses on security and functionality. Ideally, the one should not exist without the other.
Although our role is not to modify structural elements, there have been times when the client demanded this or was mandatory for the project. In this case, we work closely with a multidisciplinary team, such as an architect and engineer who will interfere in the building. We are there to provide the general design direction to ensure the atmosphere and feel our clients wish for.
How would you describe your interiors?
Our projects all differ widely, and our clients are all highly individual. However, business leaders or private family members have the same keen understanding and appreciation for comfort and unpretentious elegance.
Although the growth of our clientele has naturally pushed us in different directions, our interiors are like our personalities – wordily yet effortlessly relaxed and engaging.  Influenced by our Mediterranean origins and our travels, our interiors bring eclecticism.  Our philosophy behind the creation of CGA Studio is discreet charm and home-like ease. We love creating spaces with a fresh, classic aesthetic with a contemporary twist.
With the astoundingly high prices in Luxembourg today, does it make more sense to renovate a property and maybe extend rather than buy a new or more significant one?
This is based on a personal choice. Since Covid, we have been doing many renovations and extensions. Luxembourg can be proud of numerous modern architectural gems; most newly built homes, however, lack character and look very similar. Some people find them sterile and cold.
As a result, a good majority of our clients are drawn to the charm and reliability of an old house. Their size is usually more significant, and most of them are surrounded by more extensive, mature gardens. This is a great bonus, especially after the confinement. Of course, the renovation's cost and complexity should be considered.
Furthermore, newly built houses and apartments are usually sold at a higher premium, which is perfectly understndable. They are more energy-efficient, the quality of materials is good, and they will not require any renovation works. So strictly speaking, it is more expensive to buy a new home of the same surface, in the same neighborhood rather than an old one.
Post-Covid, have the needs changed regarding the functionality of their existing space in your client's private homes?
During Covid, remote work and virtual school created the need for more personal space and privacy within the home. One of the biggest challenges during the pandemic was the home office dilemma.  Not many of us own a dedicated place in our homes for an office. The dining or kitchen table became an office, sometimes a classroom too.  Often, clients ask us to find solutions in their homes by extensions or creating mini-territories for specific activities.  Subsequently, every square meter counts and all unused spaces have to be used. We have also noticed a shift away from modern open-plan spaces and moving toward creating purposefully designed zones.  This is an advantage of older houses with a traditional floor plan, where separate rooms clearly define areas.
The need to design outdoor spaces has also boomed.  As an extension to the house, an outdoor space needs to become comfortable, functional, and enjoyable, extending the liveable space. 
Do you also do commercial interior design? If yes, what are the changing needs of business clients for the renovation of existing office space?
We mainly do residential interiors. However, some existing clients have asked us to redecorate their business premises. Since the virus banished us all to our homes, many of us may have become accustomed to working away from the workplace and feel uncomfortable returning to our somewhat unwelcome offices.  Alternatively, many of us may be tired of working from home entirely but may wish our offices were more inviting.
With this in mind, we have been asked to redecorate offices, attempting to bring a homely element into their design to encourage their employees to feel more relaxed while at work. 
What type of people do you love to work with as clients?
We like working with clients who trust us – it's such a vital part of the relationship between designer and client. We spend much time listening and getting to know our clients. Every project is highly personal, and even as professionals, we often dedicate moments to connect with them on a human level. Because every client is unique, we constantly push our boundaries to meet their expectations; there is much hard work behind the scenes.
Our love for human interaction and our passion for what we do keep us motivated. We like to connect with people and try to be authentic. People can spot that right away.
Many extremely busy businessmen and women are looking for apartments here in Luxembourg.  Do you provide any turnkey service? Can you fully furnish an apartment from start to finish?
Yes, we do. We can offer a complete design service from concept to completion with our trusted network of suppliers and professionals. Designing kitchens, dressing, and offices are part of the fixtures included in this service. Some clients are investors who ask us to furnish their properties entirely before letting them out.  Others have been expatriated and would like some assistance in providing new furniture, indoor and outdoor, and lighting for their new accommodation.
What questions do you ask your clients before getting to work, and how do the answers factor into your design decisions?
Some of the first questions we ask our clients are about how the home needs to feel, their personal needs and preferences, entertainment style, and what is the project budget and timeline. Designing a home is a unique process, so the more we know, the better. The answers to these questions will guide many of our design decisions, such as selecting materials and colors, lighting schemes, and suppliers.
During this process, clients often realize that they are not aware of their style and tastes.  We are there to guide them. Also, their expectations are often higher than the budget. No matter the project size, there is always a budget. Our job is to use the budget wisely to meet our clients' expectations. We use many tricks to balance a budget throughout a home without it looking that way.
Did you ever have an experience where you fell behind schedule? If so, what did you do to make things right?
Our job is so complicated, and many unexpected issues may arise. For example, furniture items that are suddenly out of production, defective deliveries, and delayed lead times due to political or economic problems, as is the current situation.
The solution is working with a trusted team of suppliers and other professionals with whom we have tested our collaboration over time.  We will work together to offer alternatives and give solutions. Also, it is essential to communicate with the client and explain the situation constantly.
If someone reading this was about to begin their home redesign project, what would be your best advice?
If you can afford to hire a professional, do it. Many of our clients come to us after trying to design and manage their projects. The truth is that without experience, it is overwhelming and easy to make costly mistakes. There are so many options out there and so many If you feel up to the challenge, we would say be prepared to get very organized and devote much time. Don't choose each item without thinking about what will go around it. Do mood boards and plan your furniture layout to work backward and ensure you have power sockets in all the right places!
Amcham would like to thank Clelia Somers & Gerta Psachou, Managing partners at CGA Studio, for this interview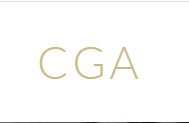 Luxembourg's Finest Interiors…