Hello All,
Below is a "How-To" guide for registering for events.
For Non-Members:
STEP 1:
Go to the event you wish to attend and change the qty of the ticket to 1 (or if registering multiple people enter a higher number) and select Register Now.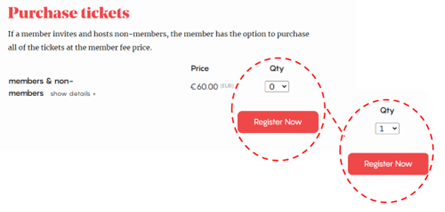 STEP 2:
Enter your name and email address (Fields with an asterisk are mandatory) and select proceed to payment options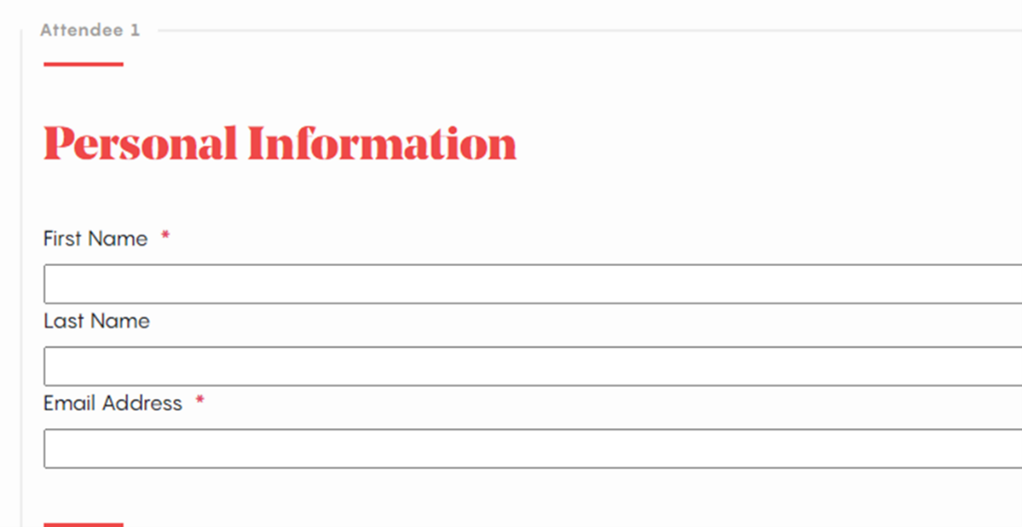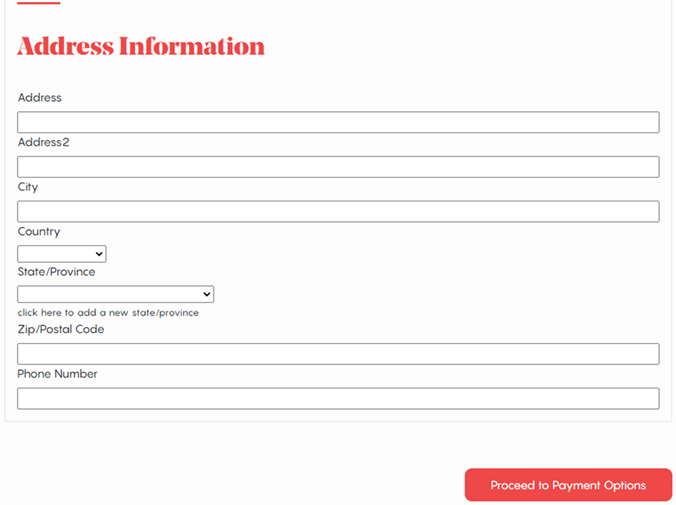 STEP 3:
Verify the amount and qty are correct, choose either Member or non-Member and select Proceed to Finalize Registration.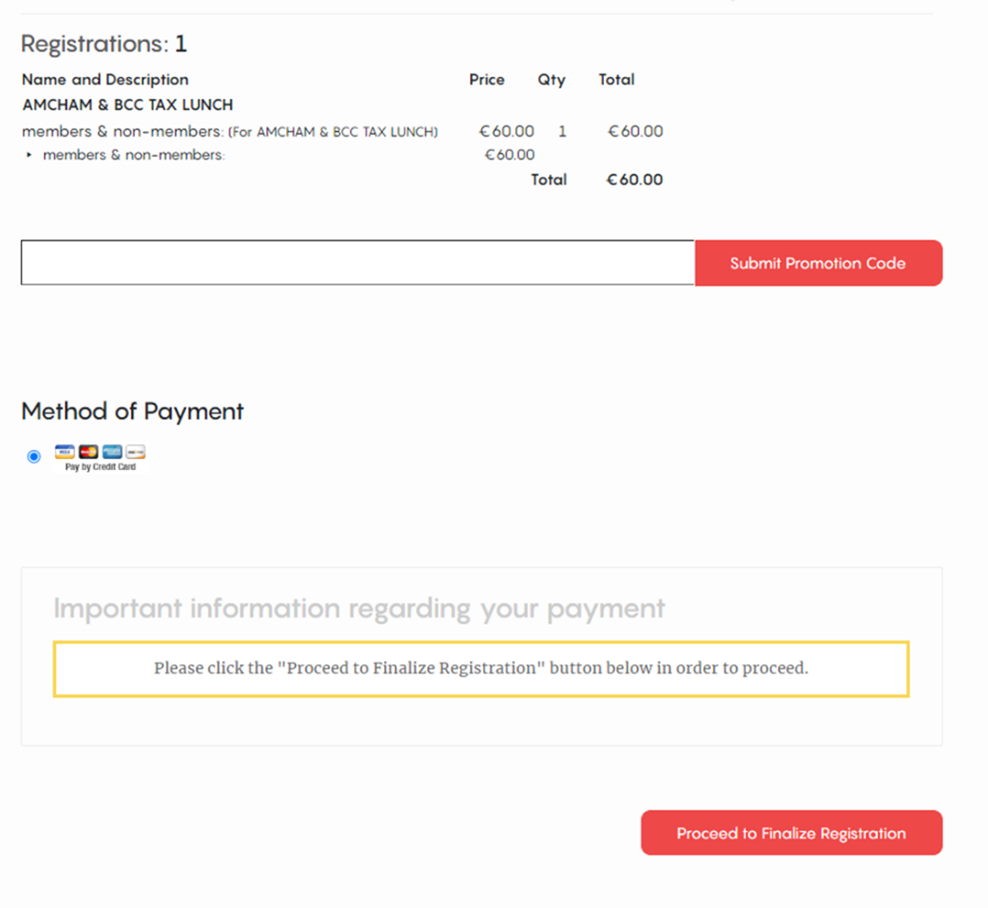 STEP 4:
Select your payment method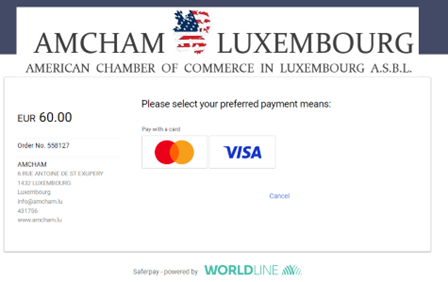 Step 43.1
Enter your credit card information and select Purchase: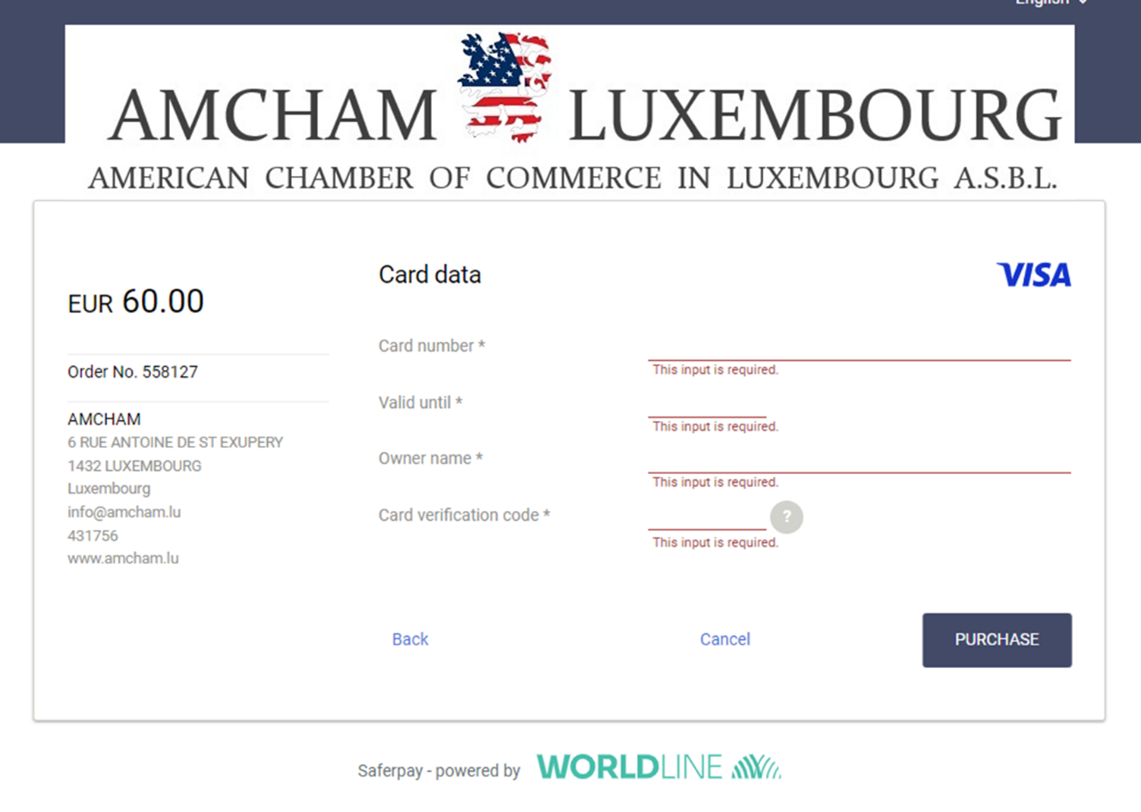 Finally, you will be asked to verify this purchase with either a Token or LUXTRUST Mobile verification method and an email will be sent to the email address you entered in the beginning of the process.
We hope this helps.
Sincerely,
The AMCHAM Team