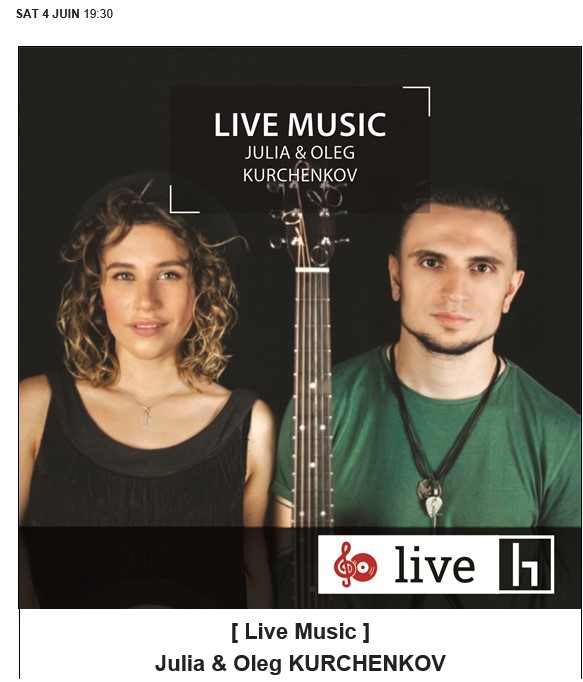 [ Live Music ]
Julia & Oleg KURCHENKOV
Music crosses boundaries and unites us all. This talented pair of musicians have, as so many will have seen, been through terrible times. Their journey, from Ukraine to Luxembourg begins a new chapter in their lives, and one that you can be a part of. Possessing a wonderful voice and an incredible skill with the guitar, Julia and Oleg will play a number of pop, folk and jazz classics, along with a number of Ukrainian songs in a night that will live long in the memory.
–
This evening you will be served with asparagus in different variations, with salmon, ham, sauce mousseline or sauce vinaigrette).
Different burgers to choose from (beef, chicken, vegetarian) will also be available.
Price: 45€/person (55€ non-members)
Drinks excluded
Performance starts at 19:30
More details here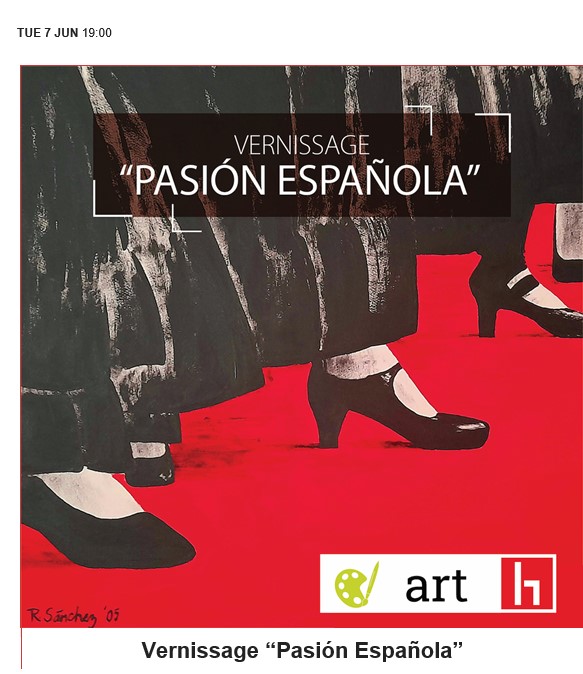 Vernissage "Pasión Española"
Rick Serrano is a Mexican philosopher, painter, and public speaker based in Luxembourg and passionate about the world of Flamenco.
In this exhibition, "Pasión Española", he displays the strength of Flamenco and that of the traditions of Andalusia, exploring the contrasts of beauty and strength, energy and serenity, fury and passion on the canvas.
The vibrancy of Flamenco runs through Rick's veins and also flows through his paintbrush to produce a visceral color palette.
The vernissage will be enriched by flamenco-guitar music to bring the magic of Andalusia to House 17. Registration: reception@house17.lu
More details here