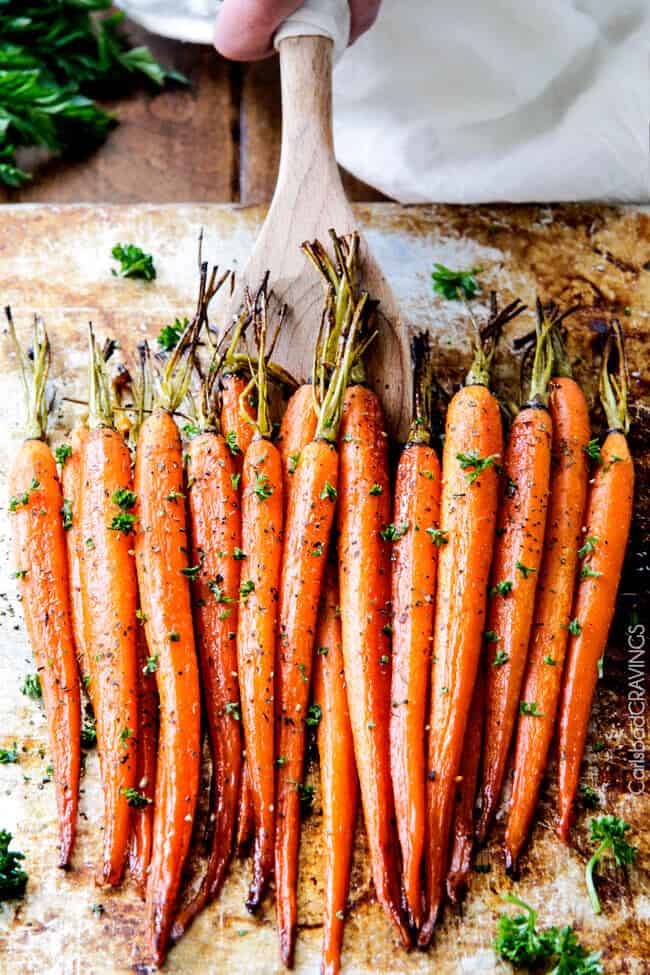 Traditionally, the only orange-colored root vegetable dish found on a Thanksgiving table would be the sweet potato casserole, but these  are so good, they deserve their own spot alongside the family favorites.
Ingredients:
4 tablespoons unsalted butter, melted
3 tablespoons honey
1 tablespoon light brown sugar
1 ½ teaspoons kosher salt
½ teaspoon ground cinnamon
¼ teaspoon ground nutmeg
¼ teaspoon black pepper
1kg (2 pounds) small carrots, peeled and trimmed
1 tablespoon thinly sliced fresh chives
Directions:
Step 1
Preheat oven to 200°C. Stir together first 7 ingredients in a small bowl; reserve 2 tablespoons of mixture. Pour remaining butter mixture over carrots; toss to combine. Spread in a single layer on 2 baking sheets; bake in preheated oven 30 minutes.
Step 2
Toss roasted carrots with reserved 2 tablespoons butter mixture; transfer to a serving platter. Sprinkle with chives.