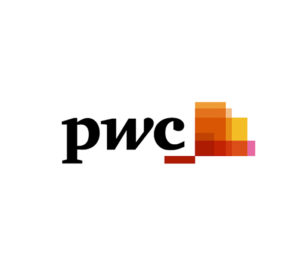 As a professional services firm, our core is and will always be serving our clients in the best way we can by nurturing a culture that develops fantastic people which bring the insights and the value that builds trust with our clients and helps to solve their important problems.
But our world is changing and so the nature of our business. We recognise the imperative to transform ourselves, and indeed are investing heavily in the technology and digital solutions that will make a concrete difference today.
Our future starts with who we are, why we do what we do and how we do it. This is the basis of the value we can continue to bring to our clients, to our people and to the broader community.
John Parkhouse, CEO of PwC Luxembourg
HSBC Continental Europe – Luxembourg
Welcome to HSBC in Luxembourg
Connecting customers to opportunities.
HSBC aims to be where the growth is, helping businesses to thrive and economies to prosper and enabling people to realize their ambitions. With our global experience, local knowledge, and our specialized teams, HSBC can help you achieve your ambitions.
With over 40 years of local experience and a truly global reach, we provide international financial services for wealthy individuals, institutions, and corporate clients.
HSBC is one of the world's largest banking and financial services organizations. We have been in Luxembourg since 1977 and offer a wide range of banking and financial services including Private Banking, Corporate Banking, Securities Services, and Asset Management.
AIMS International – Luxembourg S.à.r.l.
AIMS International is a retained executive international search and Leadership advisory firm. "We Find & Grow your Leaders."
Our 350+ consultants in 90 offices across 55 countries work with public, private & non-profit organizations across all industries and regions.
With the support of our 9 Global Practice Teams (Automotive & e-Mobility, Industrial, Financial & Professional Services, Life Sciences, FMCG & Luxury Goods, Media & Technology, Energy, Board Services, and Talent Management), we share knowledge, best practices, and expertise globally.
Founded in 1998, AIMS International Luxembourg offers a range of services within the fields of executive direct search. Since 2010, we are providing Human Leadership and Talent Development solutions. All our services are co-built to fit the needs of our client's organizations and delivered by Business Professionals (coaches and consultants).
In the Grand Duchy of Luxembourg, we have built over the years a reputation in the market as a valuable strategic partner in developing organizations, from finding, selecting, and growing executives and business-critical specialists to providing Talent Management solutions to our national and international clients.
Our core values such as integrity, trust, care for high-quality work, discretion, and a genuine desire to continue to build sustainable partnerships with our candidates as well as with our clients.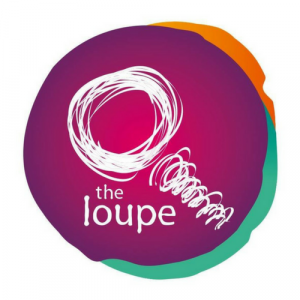 Our agency does everything to help your organisation discover new digital opportunities, use them and profit from them, supported by our know-how in web design and graphic design!
We are passionate about digital experiences
Web Design and Development
Build a system that will bring you maximum profit and will save you time. We have all the tools including web design, content creation, and technology expertise for a successful project.
Mobile Apps
We have everything you would expect: consulting on web applications and mobile applications performance tracking. All these building bricks help create a truly useful application.
Branding and Graphic Design
We have anything you want: graphic design, web design, creation of visual identity, branding, and rebranding. Apart from digital products, we offer every kind of design you could need.

DLA Piper is a global law firm with lawyers located in more than 40 countries throughout the Americas, Europe, the Middle East, Africa and Asia Pacific, positioning us to help clients with their legal needs around the world.
We strive to be the leading global business law firm by delivering quality and value to our clients.
We achieve this through practical and innovative legal solutions that help our clients succeed. We deliver consistent services across our platform of practices and sectors in all matters we undertake.
Our clients range from multinational, Global 1000, and Fortune 500 enterprises to emerging companies developing industry-leading technologies. They include more than half of the Fortune 250 and nearly half of the FTSE 350 or their subsidiaries. We also advise governments and public sector bodies.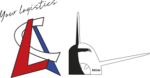 Luxembourg Cargo Agency (LCA)
We are a Luxemburgish Cargo Company
Since 1995 and privately owned, Luxembourg Cargo Agency (LCA) provides comprehensive solutions for any cargo type at Luxembourg Airport. As an IATA accredited freight forwarder we offer premium forwarding services with a dedicated team of experts in Air, Sea, Road, Customs and Logistics.
Contact
PHONE
+352 34 20 44
EMAIL