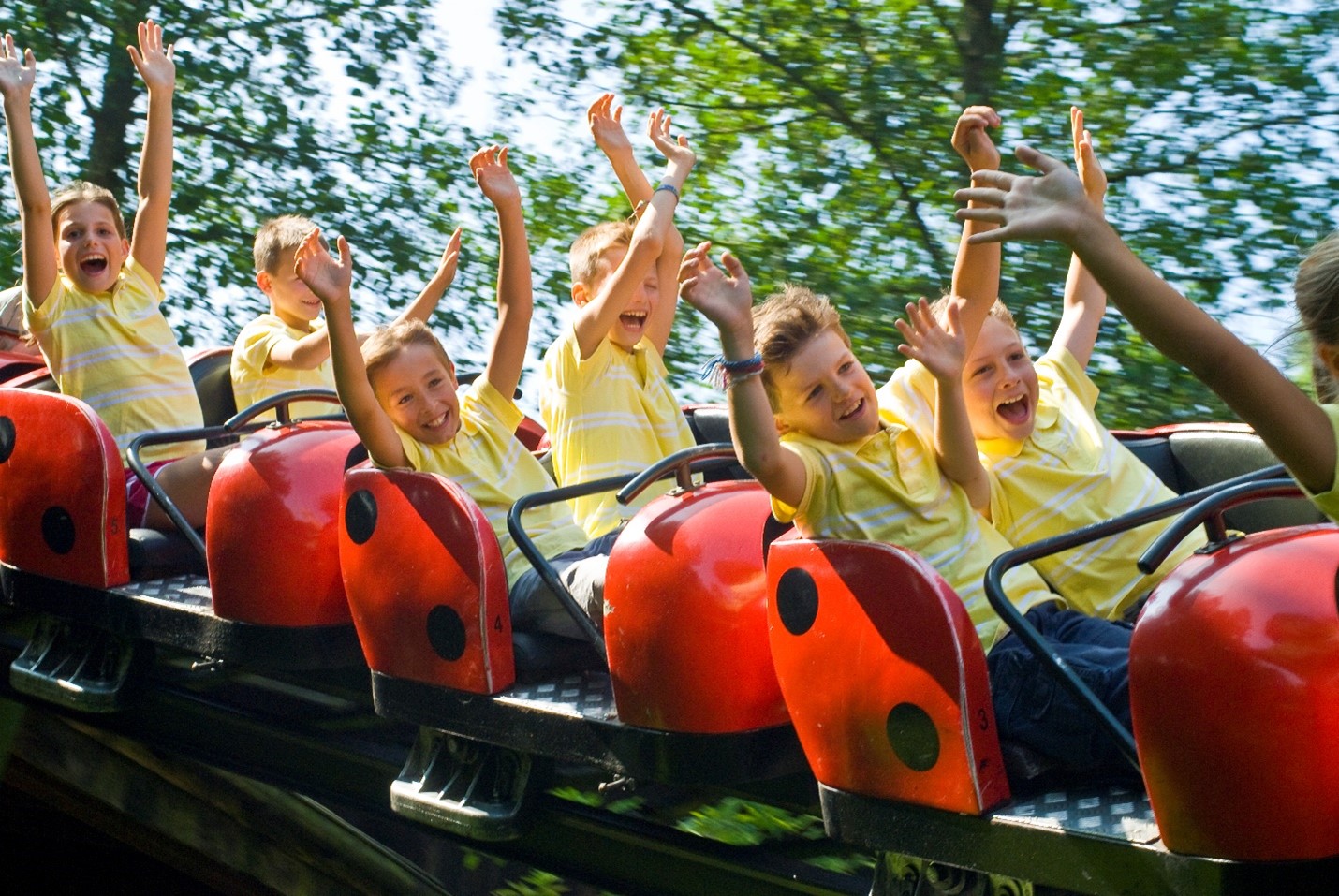 This season, Bellewaerde Park will bid farewell to the iconic "Ladybug"
The last season of the Beetle, over 40 years old, has started. The attraction will be replaced by a new water attraction which will open in the spring of 2024. Visitors who want to experience one last nostalgia ride on the iconic Beetle can head to Bellewaerde Park throughout the summer.
La Coccinelle (The ladybug)
La Coccinelle is a "junior coaster" located in the Far West area of Bellewaerde Park. The attraction was built in 1981 by German builder Zierer. The attraction is therefore 41 years old and is one of the oldest in the park. The course has a length of 360 meters and reaches a height of 8 meters. The attraction has a maximum speed of 36 km/h.
The train is made up of 20 wagons and can carry 40 people per turn. A lap is always synonymous with double pleasure because the course is always completed twice.
"La Coccinelle is accessible from 90 cm with a guide. This makes this attraction very popular with families. La Coccinelle is often the first coaster of small children and causes many tickles in the belly. Many parents also discovered this attraction as children and experience it again with their own children. The attraction guarantees many moments of nostalgia", says Filip Van Dorpe, marketing & sales director of Bellewaerde.
New attraction in 2024
La Coccinelle will make way for a completely new aquatic attraction. The opening of this new attraction is scheduled for the spring of 2024. In order to respect this schedule, demolition work on the Coccinelle and certain buildings in the Far West area must begin this winter.
"We know the Beetle is a popular attraction. However, we will replace it with a new iconic attraction. A real world first, on which more details will be communicated later," says Stefaan Lemey, Managing Director of Bellewaerde.
One last lap
The summer holidays mark the start of the last laps of the Beetle. Bellewaerde Park calls on everyone to reminisce about the good memories of this attraction. Anyone who has not yet experienced or would like to experience a ride on the attraction again, can still do so this season.
The very last round will take place on Sunday November 6 at 6 p.m. at Bellewaerde Park. Those who want to be sure to be present can participate in the Facebook contest which will be launched on June 30. Anyone can upload an old or recent photo of themselves to the Ladybug. The four participants who have collected the most votes by the end of the summer will win tickets for the very last round of the Beetle.
Practical information
Bellewaerde Park is open every day during the summer. La Coccinelle is accessible until Sunday 6 November 2022. For more information, tickets, and subscriptions, visit the website bellewaerde.be/park. It will be possible to participate in the competition via the Facebook page of Bellewaerde Park.