Emergency Preparedness – What you can do to prepare for an emergency
After an Emergency, the first 72 hours are considered essential. The authorities will need some time to set up emergency relief and get the water and power supply back up and running. While they most likely have emergency plans in place, it will take some time to put them into action.
In Scouts, we are taught to "Be Prepared."
As a Kid, you would study for a test, and later in life, you will undoubtedly have prepared for a Job interview or a Presentation. So why not set up a 72-Hour Emergency Kit. It is better to be ready just in case. While in some areas of the world, chances of emergencies are lower, and your emergency kit might go unused, it is still better to be safe than sorry.
In an emergency, your main job is to keep you and your family safe and healthy.
This kit is meant to be kept at your house or apartment for the first three days of an emergency, where people tend to panic and put others at risk.
The internet is full of overpriced emergency Bags that you can buy, but you can as quickly assemble one specific to your needs for a fraction of the cost.
Your basic emergency kit should be filled with items that I have split into several categories. Of course, we will go deeper into those topics later in the article.
Food
Health and Hygiene
Electronics
Identification
Tools / Comfort
Food
Ideally, an adult should plan on having around 2000 Calories worth of food a day. It is slightly less for children but goes with 2000 calories per day. Worst case, your food supplies will last a bit longer.
The first thing you will need is water. You will need 2 Liters of water per person per day, that is 6 liters of water per person in total.
Next, you want to take care of the food. Canned food Such as Ravioli, Soups, or Chili is a good option as they are pre-cooked and can be eaten as is or warmed up. You can also get Canned meats such as Tuna, Corned Beef, and Spam. They have a long shelf life and are a great addition to your soups. Don't forget to add some Canned vegetables to make it a balanced meal. The vegetables will provide you with essential nutrients.
Grains are also an essential part of your diet. Oatmeal or Muesli is an excellent option as you can let them soak in cold water for a few hours, and they will be good to eat. If you can heat water, that will make the preparation faster. Canned fruit can also spice up your oatmeal or be eaten as a tasty snack.
For your daily fruit intake, think dried fruit and nuts. Depending on the temperature where you store them, they should be suitable for six months to a year.
Talking about tasty Snacks, Chocolate bars also have a long shelf life and can be eaten as a sweet treat or added to your cereal. Energy Bars are also an excellent option to get some extra calories.
Peanut butter is the last Food Item I would recommend. It is high in protein and fats and a great source of energy. Just put it on some crackers and enjoy.
Health and Hygiene
If you are reliant on certain types of medicine, make sure you always have enough in stock. You would not want to run out during an emergency.
Your Kit should include Toilet Paper, a Toothbrush, toothpaste, Soap, Wet wipes (great to wash when the water is out), Dry Shampoo, and sturdy trash bags (no running water means no toilet flush. When you need to go number 2, hang the bag in your Toilet, close the bag when you are done and throw it in the trash.). Also, pack a spare bottle of water to brush your teeth.
Lastly, you should have a first aid kit. They can be purchased at an outdoor store or a pharmacy and are usually relatively inexpensive.
Electronics
Your Kit should include at least one Flashlight; Battery Packs to keep your phone charged (check their charge levels from time to time), spare batteries, and a small radio to stay up to date on the current situation. Optionally you can buy a Solar charger. You can get a decent 21W solar charger online for around 70€. Of course, you do not want to forget to pack some charging cables.
The Solar charger and small radio will be the easiest and cheapest to buy on Amazon, as shipping is fast and is usually in stock; make sure it is a 21W or higher panel as lower Wattage means slower charging.
Identification
Keep any necessary documents and copies of your identification papers in a waterproof bag or pouch. This can be as simple as putting everything in a Ziplock bag and putting it in another Ziplock bag.
You might also want to keep a small envelope with emergency funds in that Bag. In case of a power outage or a temporary issue with the Banking system, your Credit and Debit cards won't do you any good.
Tools / Comfort
In Case of an emergency, your stovetop might not be functioning, so you want a way to heat your food.
If you have a gas grill outside, this problem is already solved if you have a full gas bottle. If you do not have access to a gas grill, you want to invest in a camping gas stove and a couple of small gas canisters.
It would be best to have a can opener handy to get your food out of their containers and a Utility knife to cut your Spam. As a bonus, the utility knife usually has screwdrivers and other handy tools in it.
While you can heat your food in some cans, I highly advise getting a canteen with a rubberized or detachable grip. The Cans will get hot, and some cans are lined with plastic that we do not want to eat.
For heating a room, you can also get a camping Gas Heater. Just make sure it fits on the same gas canisters that you use for your stove. Both the stove and the heater can be a fire hazard, so keep anything flammable away and open a window from time to time to let fresh air in.
Tea Candles are a good source of light. Just make sure to blow them out before you leave the house or go to sleep. The same goes for gas lights. Just be safe around any flame.
It is good practice to also have matches and lighters on hand. Adding a roll of Duct Tape to fix something temporarily is also a good idea.
If it gets cold in your region, you might want to invest in a Sleeping Bag. They can be a bit expensive but will without a doubt keep you warm during the night. If you decide on buying a Sleeping Bag, make sure it is rated for the right temperature. During the day, consider wearing multiple layers of clothes; the air trapped between the layers will act as an insulator and keep you warm. If you feel too warm, remove a layer. This is an easy way to regulate your temperature and stay comfortable.
Optionally, you can buy a water filter like a Life Straw that will filter most dirt and bacteria out of your water to extend your water supply.
An Outdoor store like AS Adventure is an excellent place to stock up on tools and Sleeping Bags.
For all of your food and Hygiene Products, you can get those at any grocery store (Cactus / Auchan, Delhaize, …) near you.
Now that you have everything you need, you will need to store it somewhere. You can use a Plastic Container, a Duffle Bag, or even a large piece of Luggage. Whatever container you use, make sure you can carry it and store it somewhere easily accessible.
This article by no means contains everything you can put in your Emergency Kit; this is meant to give you a baseline. Feel free to add instant coffee, powdered milk, a deck of cards… If it has a long shelf life, add it to your kit if you need it.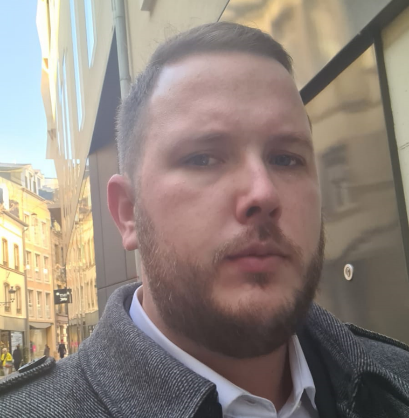 Charles THILL
Real Estate Developer | former Field operator at an Oilfield Service Company | active Scout for over 25 years