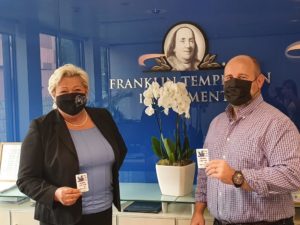 Mr Craig Blair from Franklin Templeton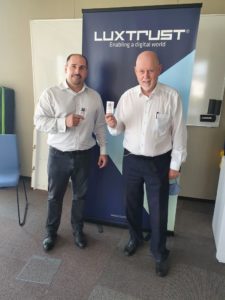 Mr Fabrice Aresu from Luxtrust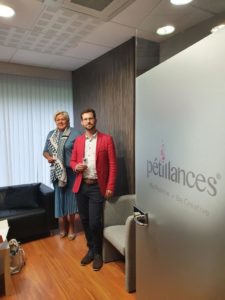 Mr Tom Girardin from Petillances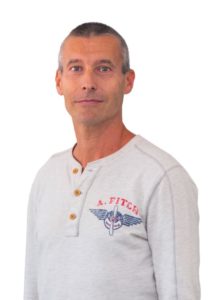 Mr Valentin Vincent from Media Assurances
Media Assurances is a subsidiary of RTL Group based in Luxembourg and founded in 1983. An international insurance broker specializes in risk analysis and insurance solutions for the media and communication industry, in particular for the production of films, series, shows and other formats.
Naturally, our extensive experience is also available to clients outside the media industry. For several years now, we have also taken care of well-known clients from various sectors of the Luxembourg and European economies.
I did my Master of Laws in 1989 and my Bachelor's in Management in 1990. I started my career at Media Assurances in April 2001. Since 2004, I have worked to develop customer-oriented insurance packages for international film companies. Now in 2021, I took over the reins of Media Assurances S.A. as Chief Executive Officer.
During my free time, I am passionate about long-distance running. I have done marathons and trails all over the world and even dared some exotic challenges like a 120 km race in the jungle of Sierra Nevada and the Guajira desert in Colombia.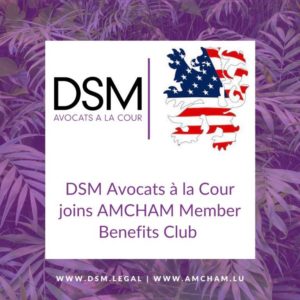 DSM joins the AMCHAM Member Benefits Club (AMBC)
We are pleased to join the AMCHAM Member Benefits Club (AMBC), a bespoke initiative to support local businesses by creating a loyalty scheme with great benefits in numerous shops and service sectors. The discount program creates win-win deals for AMCHAM members and the partners of the AMCHAM Member Benefits Club.
Being a part of Luxembourg's business landscape, we recognise the importance of supporting local businesses. We are pleased with the opportunity to be a part of AMCHAM's initiative. We received the cards for our lawyers and our staff on 4 August 2021.
Well done Paul Schonenberg, Sonja Holper and the entire AMCHAM team for this great initiative!
"We are delighted to be part of the AMCHAM Member Benefits Club and look forward to this collaboration. Together we can make a difference in supporting local businesses, all while giving our people the opportunity to make good deals! Thank you, AMCHAM." Mario DI STEFANO, Managing Partner @ DSM Avocats à la Cour.
The American Chamber of Commerce in Luxembourg A.S.B.L. (AMCHAM) is an international voluntary organization of business and professional persons committed to fostering business relations between the United States and Luxembourg, promoting cross-cultural understanding and enhancing the quality of life of Americans and other expatriates who live and work in the Grand Duchy. AMCHAM is an independent and self-funded English speaking ASBL (non-profit), the largest private Chamber of Commerce in Luxembourg with over 350 member companies representing approximately 6000 employees.
Please encourage your friends to join the program. Click here to find out more about AMCHAM's initiative: https://www.amcham.lu/amcham-benefits-club-presentation/
Local shops and service providers who wish to participate for free can contact AMCHAM by email at mbc@amcham.lu or by telephone at +352 43 17 56.
Those who wish to order cards can contact AMCHAM at the same phone number or email address.
Those who want to become a member can contact Sonja Holper by email at: sonja@amcham.lu