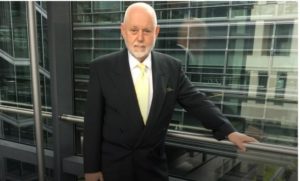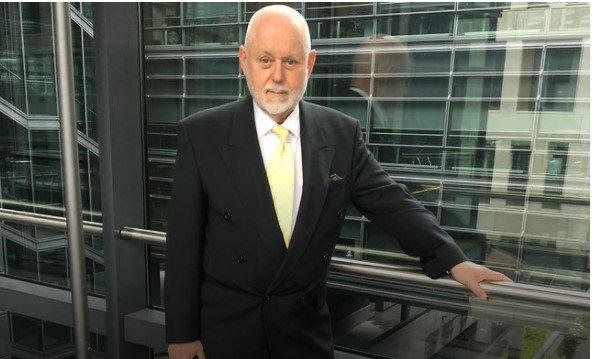 Dear AMCHAM members, partners and friends,
Welcome to AMCHAM NEWSLETTER 104!
I want to start this week's Chairman's remarks by extending my respect and appreciation to Jane Mottet who has just retired as the founding editor of our AMCHAM Newsletter. Thank you Jane for your many contributions to AMCHAM over the past several years. We wish you a well-deserved and very healthy and happy retirement!
Our lead focus this week is on our just completed Masked Carnival Ball. This is the first time we have hosted such an event and I am very pleased we have had the interest and support to put on such a successful event. As much as we enjoy being a business focused organization, concentrating on ensuring the promotion and success of the International business community here in Luxembourg (and their families!), we learned a long time ago that having fun and sharing fellowship with the right people makes the struggles of business life easier to carry. For some time now, we have wanted to put on a social networking winter event and this year, post COVID, seemed like a good time to give it a try.
Thanks to all of you who joined us for a fun evening of food , drinks and dancing! Special thanks to our partners, Platinum Sponsor LetterOne,  the Network, the American Women's Club,  ICF EU Luxembourg and Romlux, the Romania Luxembourg Business Forum ASBL!
Dear Readers, enjoy our photos of this event and join us when we do this again next year!
With all of the recent conversations about the process and requirements for work permits, we are pleased to publish in this Newsletter an excellent analysis covering all details of what you need and what you need to do to be legally entitled to work in Luxembourg. We believe this article is worth keeping as a reference and sharing with your expat friends who face this challenge. Enjoy and pass this along to those who need this help.
We also have an excellent article commending with details the excellent Hotel and Restaurant School in Diekirch (EHTL). We really love this school, and commend all they do to help young people prepare themselves for their future success. We applaud their innovation and the way they nurture their students!
Yesterday, 8 March, we were proud and pleased to join with PWC for our Annual International Woman's day town hall meeting . Mary Carey did her normal perfect moderation and we hosted a really terrific group of women leaders (and one great guy from CargoLux) for a great lunch time event. We will publish photos and more detailed review next week.
To our AMCHAM members, thank you for your involvement and support! To any non-member readers, please sign up to get this Newsletter HERE and please contact us if you would like to be part of our International family of members!  We will be warmly welcoming and happy to have you…
With respect and my very best wishes,
Paul Schonenberg
Chairman and CEO