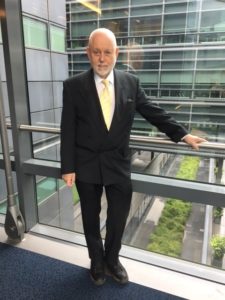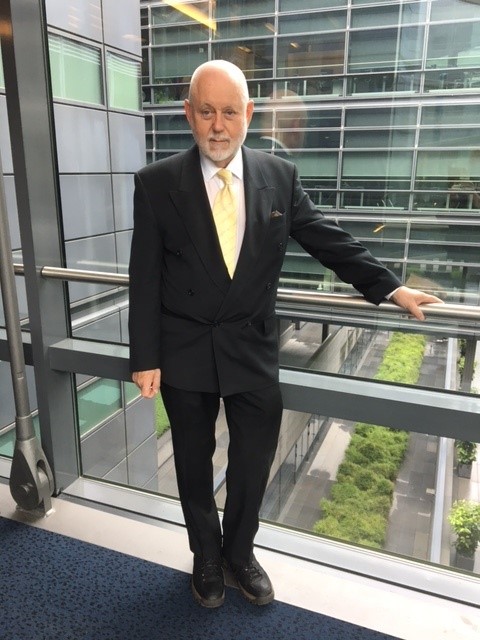 Dear AMCHAM members, partners and friends,
Welcome to the 9 June AMCHAM NEWSLETTER!
By now I expect that many of you are aware that last Friday we took 35 guests by private aircraft from the Avia Sport Aero Club on a Fly-In from Luxembourg Findel into the 52nd Fighter Wing base at Spangdahlem Air Force Base Germany. This project took an enormous amount of work and was successful because of the understanding and support of the Fighter Wing, and the partnership teamwork between AMCHAM, THE US Ambassy, Ambassador Bartl of the Czech Republic, Bill Erpelding, the President of AVIA Sport. Our thanks also to Geoff Thompson from Chronicle and Emery De Lasio from the Lux Times for their excellent article, the US Embassy for their press release and the fighters pilots, airmen, their families and the civilian staff at the air base. It was an absolutely once-in-a-lifetime experience none of us will ever forget! As soon as we get the videos articles and related content from the USAF public affairs people, we will publish it all. So watch this space for further comprehensive news on this subject as soon as we are able.
Two days ago on Tuesday, we hosted a great networking lunch with Giles Feith, CEO of Luxair, at Cercle Munster. He gave us a great overview of what Luxair has done to stay alive during the covid crisis. We thank Geoff Thompson from Chronicle for his excellent article here.
Giles is smart, caring , strong of character and dedicated to his airline. We are lucky to have him and them…
In order to fully recover, Luxembourg needs a strong economy. I am very proud to say that Luxembourg has significantly benefited from economic from the kindness and friendship of the United states which have significantly contributed to the prosperity we all enjoy. Please join us on 21 June, for a very comprehensive analysis of Transatlantic trade and investment, with specific focus in bilateral US Luxembourg trade and investment. This is a free event for AMCHAM members and guests, For more details and to sign up, Click here.
At lunch time on 22 June we will host The Deputy Chief of Mission of the US Embassy who will brief us on the objectives and agenda for the annual NATO member country conference…. and other items of interest. And then on 2 July we will host a wonderful Country Western BBQ with catered music. 35 Euro buys you a full family entrance ticket with 25 Euro in food vouchers. Register to join here .
We are already working on our Fall program and the best Thanksgiving we have ever had. For the moment, we are taking reservations for Platinum and Gold sponsors  and corporate tables.. More details here.
We are thankful for your support and appreciate the opportunity to serve you!
With respect and very kind regards,
Paul Schonenberg
Chairman and CEO
AMCHAM.lu