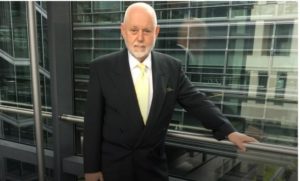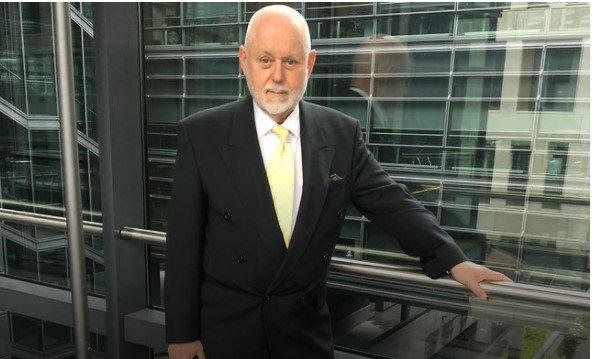 Dear AMCHAM members and friends,
I am very happy today to publish our final interview with our dear friend, the very recently departed Spanish Ambassador. who was very much respected and loved by so many of us for his wit, wisdom and the generosity of his kindness. He will be greatly missed!
We all in Luxembourg are now very busy with holiday season activities, (and for all the lawyers and accountants, end of the year business report compilation activities!) It is a very busy time, but also a lot of fun.
We in AMCHAM are pleased to have played a strong role in starting these traditional activities for the international community, via our extremely successful Thanksgiving party at Cercle Cité on 25 November (please see our full photo album HERE. )
Our deep appreciation and thanks to all of our guests (and to Domaines Vinmoselle, and to our caterer, Steinmetz, our musical group Marco Boesen and his wife (and their amazing guest vocalist), our special great speaker guests: U.S. Ambassador Barrett and Minister of Finance Yuriko Backes, the great Marcello Italian ice cream booth courtesy of Artur Sosna at Goeres Group, the amazing fun photo booth (as every year!), and all of the the fabulous tombola prizes partners (please see the full list of tombola prize partners HERE!
Our thanks as well to all of our sponsors, corporate company partners and our individual distinguished guests. It was a really great party and we were so happy to see everyone having such a great time!
The very next night, many of us joined the British Luxembourg Society 75th Anniversary Celebration at Cercle Munster for another great event (really well done, Louise!… and happy birthday, Darren!)
Then, at the start of the next week, we launched our newest initiative, the AMCHAM RTD (Resourcing, Training and Development Committee) at the International School of Luxembourg to a very high quality and strong (dare I say, passionate) community of learning and development executives, all excited to develop new strategies and solutions to more democratically deliver high quality content to meet the needs of companies and private individuals. Our collective goal and commitment is to find new solutions and new technology to improve education and training at lower costs and in a more democratic manner which optimally serves the needs and expectations of people and does so at the time of choice for the recipients. Please see the summary article and photos published below. We are really excited by this project and our project team!
Last week was very busy every night starting with the PWC Christmas Market Gala in their Crystal Palace, with great networking, food and drink and a touching tributary speech by John Parkhouse who has so powerfully led PWC for the last eight years.
This week has started out for us in AMCHAM with our very well-attended Finance Sector Christmas lunch with Claude Marx, our wonderful CSSF Director speaking to a very elite ensemble of the best of the best in the financial sector. Our thanks to Arendt & Medernach, EY, PWC, State Street, JP Morgan and Clearstream for sponsoring this elite event! Our special thanks to Max and his team at Cercle Munster for their (as always!) elegant and attentive service, impressive ambience and the great food and drinks!
Please see the photos and full Chronicle article below in this issue.
Monday evening also saw ten AMCHAM members attending the Executive Club Christmas Gala at Le Royal. We all enjoyed the networking and our camaraderie together at a dedicated AMCHAM table to listen to our Prime Minister, Xavier Bettel.  Some of us struggled a bit with his rapid fire French, but we all had a great time together and were very well welcomed, respected and treated. The Executive Club is a very nice crowd (I am honored to be on their executive board) and worthy of membership for those wanting to become more connected with our Luxembourgish business colleagues.
Next week we host our final event for the year with a family-style Christmas lunch at the Hilton: U.S. Ambassador Barrett and his wife will be joined by the Commander of the Luxembourg Army, several of our favorite important Ambassadors and several special surprise honored guests… Only a few seats are still available and you can register  [HERE].
Next week we will do our final 2022 newsletter before taking a well-deserved Christmas break!
Happy seasonal holidays to all!
Please accept our very best wishes and greetings!.
With all our respect.
Paul Schonenberg
Chairman and C.E.O.
AMCHAM.LU