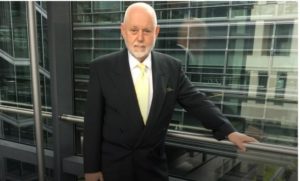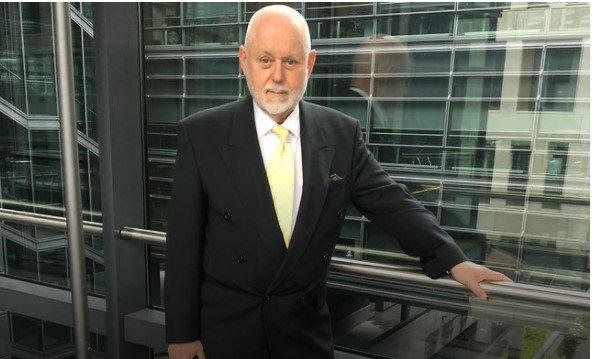 I am very pleased this week to present an interview with Michel Lanners, the Director of the EHTL School (École d'Hôtellerie et de Tourisme du Luxembourg) in Diekirch, which just this past week had been honored and named an Apple Distinguished School (please see the article on this award below as well as the interview with Michel Lanners). Now in his 6th year as the Director of EHTL, Mr Lanners and his team have transformed this institution into an absolutely astonishing education institution for the restaurant and hotel sectors. Ambassador Barrett and I were both honored to join this Apple award ceremony and to have the opportunity to tour the school facilities and talk to staff and students. All compliments to Mr Lanners and well done team EHTL!
Several days ago, I had the honor to welcome Prime Minister Bettel as our guest of honor for our 2023 AMCHAM New Year's reception. With the generous hosting and sponsorship of BCEE and LaLux Insurance we were able to put on a really great event with 250 guests joining us to welcome in the New Year. It was a memorable evening for all attendees. We look forward to presenting to you the article and the video on the event in two weeks' time, after we have completed editing and organizing a good reportage to publish. We are gratified by the already heard warm responses of our guests and especially thank our Prime Minister for his warm words of appreciation directed both towards AMCHAM but also towards our members for our collective contributions to ensure Luxembourg remains the optimal location in Europe and a truly great place for all of us as individuals along with our families and companies to live and work.
This week we are commencing a mission to encourage eligible foreigners to register to vote and accompanying this mission with information missions focused on (1) encouraging the political parties to provide party platforms and other voting related information in English to keep our voters well-informed on the positions the various parties hold concerning the voting issues of importance and (2) identifying the preferred policy positions our constituencies of internationally focused voters would like the political parties to support. We will accompany this with three town hall meetings (Heads of Political Parties, Mayors from each of the major parties and the leading Candidates for Prime Minister). Please watch this space and join us for these town Hall meetings.
On 3 March, we will put on a Winter Carnival Party at the Hilton with music by Marco Boesen and his team. The dress code will be "Fancy Dress", "All Black" or "Costume". Really fun Asian and BBQ food will be served in 2 buffet lines, and we will have the fun photo booth and an Italian Ice cream stand. There will be no guest speakers… just a really fun party at a reasonable price to chase away the Winter weather with lots of networking, eating and dancing. We only have room for 100 couples, so sign up on our website quickly. As always, we will offer a limited number of company and sponsored tables. Contact Daniel@amcham.lu or directly sign up on our website.
On 8 March, we will join PWC for our annual International Women's Day event. This year we will try a different format with a lunch program. Please see our website for further details and join us for this free event!
If you have not yet registered to receive this Newsletter (for free as a public service!), please do so HERE. If you are not yet an AMCHAM member, please see the application form HERE! We would love to warmly welcome you into our family!
Our best wishes for a Happy, healthy and successful New Year 2023!
With all respect and very kind regards,
Paul Schonenberg
Chairman and CEO
AMCHAM.lu