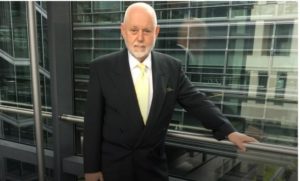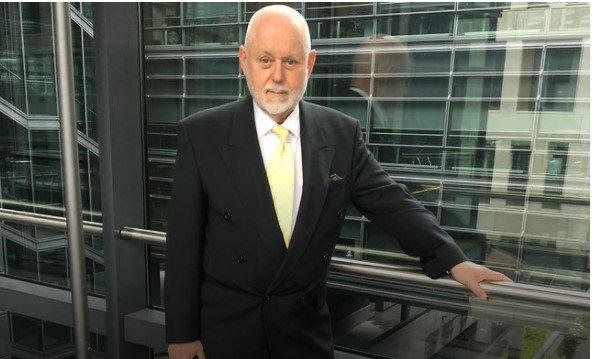 Dear AMCHAM members and friends,
For all of us, Her Majesty Queen Elizabeth II has been a fixture in our lives, an anchor of calm, reliable and quality trustworthy leadership from a wonderful woman dedicated to service.   As a sovereign, mother, and wife, she set a very high standard and delivered against it. We grieve and join in solidarity with our friends from the United Kingdom, the Commonwealth, and around the world to mourn her passing, honor her dedication and life of service, and hope for the success of her son and heir, the New King, Charles III.
On Monday, we hosted our first Fall 2022 ABAL lunch and were delighted to welcome and host Geoff Thompson. He gave a brilliant case study on growing a business as he reminisced about overcoming challenges and finding solutions. We were pleased to have a diverse and enthusiastic crowd joining us for a wonderful networking lunch at the Hilton. Our next ABAL lunch will be this coming Monday,3 October, also at the Hilton, during which Denis Niedringhaus will talk about" Peeling the Cultural Onion" for a rich discussion about the challenges and solutions of Cross-cultural integration. Please register to join us for this event HERE.
On 15 October, we will host a Newcomer Welcome to Luxembourg orientation course all day at the Luxembourg Chamber of Commerce. Our most sincere thanks to the Chamber of Commerce for allowing us to use this facility to help our displaced Ukrainian visitors. We could not run this course without this public service support from the Chamber of Commerce! Our big thanks to Carlo Thelen and his team! This is a free course, but registration is required. Please encourage any displaced Ukrainians who reside in Luxembourg to register and join us by contacting Daniel@amcham.lu. And any company or individual who wants to help us by sponsoring the lunches for our attendees, please get in touch with Daniel as well (we have no budget to pay for the lunches and will be thrilled for any sponsorship support we can get!).
This week we launch a special Newsletter section identifying select jobs with great companies. B-Medicals, in Hosingen, north of Luxembourg, is the world leader in producing medical refrigeration equipment. They are looking for electricians and other skilled workers. Please see their advert.  We recommend them as a terrific company to work for!
We additionally are pleased to give visibility for an investment funds head of Unit position with our newest Charter Member law firm, Brouxel and Rabia. This is a terrific opportunity with an excellent company for the right person!
We are very honored and pleased to announce that the Losch Automotive Group has just joined AMCHAM as Charter members and has also joined as long-term sponsors of this digital Newsletter (along with Deloitte, PM International, and PWC)! We are very honored that the Losch Group shares common ground with us to keep Luxembourg strong and prosperous for the benefit of both companies and employees. We welcome them into our family and sincerely thank them for generously committing their partnership, friendship, and support!
To better serve you, AMCHAM is doing a bit of internal reorganizing and has hired three additional employees to join our team. Over time, you will hear more from Eva, Miriam, and Thierry. They are great people, and I am delighted to welcome them into our family so we can better serve you.
We hope you enjoy the content of our Newsletter and encourage you to pass it along to your friends. We look forward to seeing you at our upcoming events and thank you for allowing us to serve and support you!
With respect and our very best wishes!
Paul Schonenberg
Chairman and CEO
AMCHAM.lu