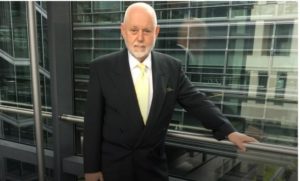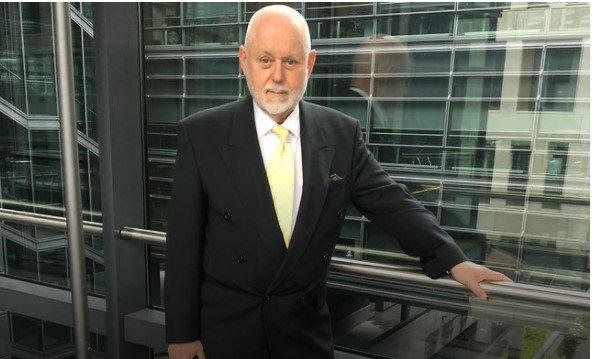 Dear AMCHAM members and friends,
This past week has been busy for us at AMCHAM, with a major focus on finding and keeping highly-skilled employees. On that basis, we are very pleased this week to offer you our interview with Isabel Schlesser, the strong leader and Directress of the ADEM. We compliment her and her team for all they are doing, and thank her for sharing her perspective!
As we said last week, the full employment situation in Luxembourg has increased the need for employers to seek to hire workers from outside Luxembourg and the EU. The health and strength of our economy depend on our ability to attract and retain the skilled talent we need, especially for the enormous international business environment in Luxembourg. Therefore, we were delighted to partner with Allen & Overy last week for a wonderful information event with ADEM about recruitment rules for foreigners.
As I said at the event, the fact that we need to do external hiring throughout Europe and worldwide is a compliment to the enormous success Luxembourg has had developing into such a successful international business environment. With this very successful business environment, we need more employees than can be provided by the local Luxembourg school system and the current Luxembourg workforce.
Hence the demand for external recruitment and our concern to ensure employers know the rules they must follow to get these employees. You will see all these details in the excellent slides published in this Newsletter. We again thank Gilles Dall'Agnol and his team of Allen & Overy labor lawyers for their excellent presentation and the great post-event networking! Enjoy the slides and photos.
At the same time, we acknowledge that while there has been considerable improvement in the governmental recruitment policies and practices over the past several years, there remain areas where we believe further improvements are desirable, necessary and in the best interest of Luxembourg to initiate.
In that regard, we fully agree with and support the recently published report from FEDIL (unfortunately only in French) urging the government to speed up the process of granting work permits. In truth, we have been arguing this case continually for the past several years. We have argued that highly skilled people are in such scarce supply that any delay in hiring them increases the likelihood they will accept alternative offers and then be lost to employers in Luxembourg.
To prevent this, we brought together several years ago a coalition of global companies who collectively urged the Luxembourg government to speed up the recruitment process by offering provisional one-year contracts with minimum paperwork as a first step to get highly skilled candidates quickly into employment. We regret this proposal was never seriously considered and would be pleased to have the opportunity to reoffer and discuss this solution.
We also firmly believe the government needs to automatically and immediately grant work permits for accompanying spouses and partners of all employees who have work permits. As these people will be granted residence status because of their employed partners, it makes great sense for these accompanying partners to freely work in Luxembourg without having to return to their home countries to apply for permission, per the present policy.  As most of these accompanying partners and spouses are female, removing this discriminatory structural barrier that currently prevents accompanying spouses and partners from working will also help us fight gender discrimination and promote our equal opportunity objectives as a country!
To recover from the current economic crisis, we need all the skilled talent we can get. It is absolutely in the best interest of Luxembourg to encourage all qualified residents to work and contribute!  Let's make it happen!
Yesterday evening, we were happy to join our friends from MindForest and the Luxembourg School of Business for their event:
Creating Sustainable Change to meet your goals of tomorrow
This was an outstanding event on an important topic. We were pleased to join the event and the excellent post-event Networking sponsored by Ramborn Cider company.
We are looking forward to our fully booked Thanksgiving and have just launched our traditional Christmas lunch at the Hilton with Ambassador Barrett and his wife as our guests of honor. Please sign up HERE to join us!
One of the challenges in Luxembourg is where to find a good Sunday brunch. A few Hotels and Restaurants do this well, but sometimes Sunday in the city is overcrowded… and sometimes it is interesting to find a break outside the city center. This past Sunday, a group of five of us had a magical Sunday lunch outside the city at the former campground called Mamer Plage. As you can see from the photos, we ate in one of six repurposed ski lifts and felt like we were in the Swiss Alps eating beef fondue and drinking wine as we relaxed in our cozy nature-filled setting by the Mamer river. We had great food in a perfect and very private location, welcoming service at a high standing and an impressive wine list to choose from. They have their own parking, and the prices were more than fair. We recommend that you try them… you will be glad you did!  Please see the accompanying article!
Don't forget that we recently decided to double the number of Free AMCHAM membership benefits cards we offer to AMCHAM member employees, partners and spouses. Please see the MBC section below and talk with any team members to take advantage of the MBC program!
Thanks for being part of our family and allowing us to serve you!
My best,
Paul
Paul Schonenberg
Chairman and CEO
AMCHAM. Lu.