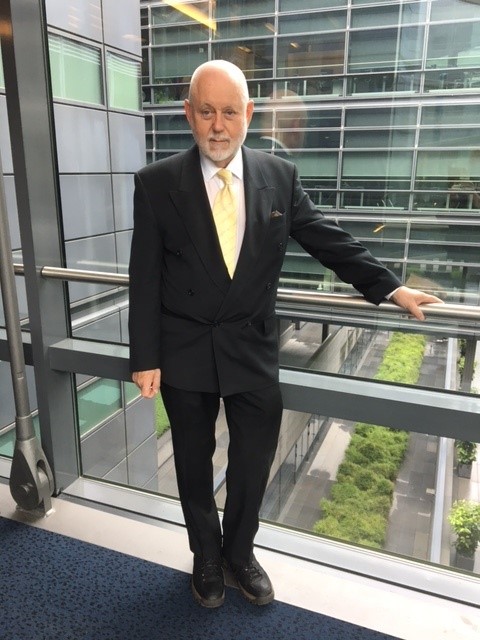 Dear AMCHAM Members, partners, and friends,
We are exceptionally pleased this week to interview and introduce you to Ms.  Stacy Cummings, the General Manager of the NATO Support and Procurement Agency (NSPA). I expect that very few of you know of NSPA. Still, in the present circumstances, we are pleased to introduce you to the premier logistics and procurement Agency of NATO located in Capellen Luxembourg, at a former Luxembourg army base with a team of approximately 1,000 hardworking individuals. We are happy to have this opportunity to ask Ms. Cummings, the first female General Manager of the Agency, to explain the history, mission, current tasks, and future plans of this dedicated and exciting group of professionals she leads. General Patton once said, "… soldiers win battles, but logistics wins the war". Despite being exceptionally busy for very understandable reasons right now, we are honored that Ms. Cummings has taken the time to talk with us and share a valuable story with our readers. Please read and enjoy this interview. Ms. Cummings, please accept our sincere thanks for all that you and your team do to keep the rest of us safe.
In this issue, we also explain what we in AMCHAM are doing collectively as part of the federation of AMCHAMs in Europe and locally here in Luxembourg to support those in need in Ukraine. We are pleased to know that many of our member companies are contributing to sending needed supplies to Ukraine and house and support Ukrainian refugees now located here in Luxembourg. With 3,000 refugees currently living in Luxembourg, we want to add our support. We, therefore, have partnered with SPUERKEESS and the Luxembourg Chamber of Commerce to relaunch our updated Newcomer Orientation Classes in the Russian Language. Please read the announcement of the details of our offer for this free training and our offer of free one-year AMCHAM memberships and free Membership Benefits Cards to help these refugees settle into Luxembourg.
In truth, the most significant part of this week's content for our Newsletter is in support of Ukraine. We are doing this because our readers have encouraged us to be involved, and we think it is the right thing to do. However, we still found time this week to have a very productive first meeting with our new Minister of Finance and look forward to sharing the details of that meeting with the members of our Tax committee.
Further on, you will see information about our upcoming events, including the forthcoming lunch with US Ambassador Barrett at Cercle Munster, which we had to reschedule when Ambassador Barrett came down with Covid. Mr. Ambassador, we are happy you are feeling better, and we all look forward to our now rescheduled lunch meeting with you.
As I announced earlier, we have committed to doing at least two physical events per month and are excited to be returning to solid and productive physical networking events. Please read the details of our currently approved upcoming events, with more to follow shortly.
Dear members, partners, and friends thank you for being part of our family. Please encourage your acquaintances and friends to register to get our Newsletters HERE. We are also close to finalizing a spectacular family Tex-Mex Summer BBQ and hope to announce the details next week, so watch this space!
With respect and my very best wishes,
Paul Schonenberg
Chairman and CEO
AMCHAM Luxembourg