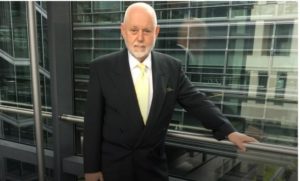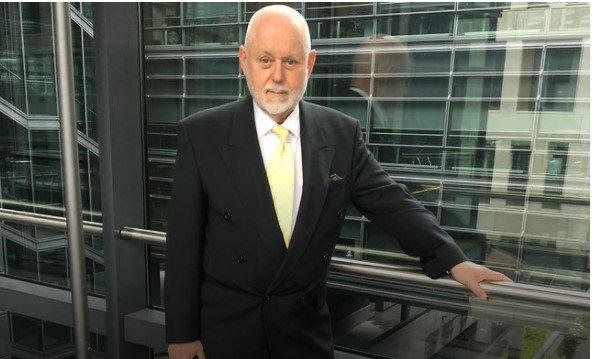 Dear AMCHAM members and Friends,
I acknowledge with great sadness the passing last week of Ian Whitecourt, the long-time founding Vice Chairman of the American Chamber of Commerce of Luxembourg. Starting in 1995, Ian, on behalf of PWC, joined with the US Embassy and Arendt and Medernach to undertake the advocacy which resulted in the November 1996 mandate from the US Chamber of Commerce to accredit and launch the AMCHAM.lu a.s.b.l. in Luxembourg. From borrowed office space in the Arendt law firm, AMCHAM.lu has grown into the largest and most active private Chamber of Commerce in Luxembourg.
Over many years Ian strongly served as the Vice Chair of the AMCHAM EXCO until he was professionally sidelined by a severe medical condition from which he could not recover. Both personally and on behalf of the entire AMCHAM family, I express my profound grief at his passing while cherishing his partnership, wisdom, and sense of humor. His family has arranged to hold a private service honoring his life and saying goodbye. I ask you all to say a prayer honoring him, applauding his life of service, and giving strong wind under the wings which carry him to heaven.
Before we enter the Christmas holiday period, I am delighted to present our interview with David Sarfas, the Managing Director of Intertrust. David is a brilliant and highly experienced American businessman with a wide-ranging career who arrived during the Covid period. He brings a fresh global perspective with him. He has offered interesting insights on his first impressions of Luxembourg and what we need to do to restore our economy to prosperity. Enjoy the interview!
Last week we joined our British Chamber of Commerce partners (and friends!) for our annual personal income tax lunch with Laura Foulds, the outstanding, high-energy founder and Managing Director of Analie Tax & Accounting. Please pay attention to the article published later in this newsletter which contains an attachment holding all her slides from this wonderful lunch. My thanks to Laura and Jonathan Norman, the Chair of the British Chamber tax committee. Enjoy these slides (and feel free to pass them along to others you know, who need this information to do the last-minute things still this year that are necessary to organize and optimize their tax situation to minimize their tax burden before they file their 2022 taxes!)
I express again my most sincere thanks to Thierry FLIES, Managing Director of Schroeder & Associés, and Mario DI STEFANO, Managing partner of DSM Avocats à la Cour, the Chair of our AmCham Real Estate Committee, for their recent and absolutely perfect networking dinner. They have given us a new event model to use in the coming year. Thank you both!
Tomorrow your AMCHAM team and I are thrilled to be hosting our annual Thanksgiving at the impressive Cercle Cité venue to a sold-out crowd of 270 guests! We are honored to have our esteemed Minister of Finance, Yuriko Backes, joining US Ambassador Thomas Barrett as our guest of honor. As always, we offer excellent networking and fellowship, great food and drinks (including a Gin bar and exceptional wines from Vinsmoselle), an impressive list of Tombola prizes, and Marco Boesen, providing music to dance your feet off!
Please check below and on our website for our last three events of the year. We know this is a hectic time of year, but we have several more events worth joining. Most significantly, please click HERE to register and join us for our Christmas lunch on 12 December at the DoubleTree Hilton. Ambassador Barrett will be our guest of honor, and we will have a bit of a surprise to share with those who join us! We hope to see you there with us!
Arlene has just sent out the 2023 membership renewal notices. Thanks to those who have already paid for their membership. And if you are not yet a member, please click HERE and join our family!
With respect and my very best wishes,
Paul Schonenberg
Chairman and CEO
AMCHAM.lu