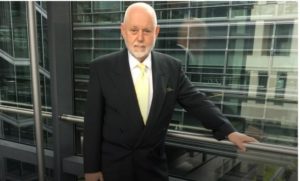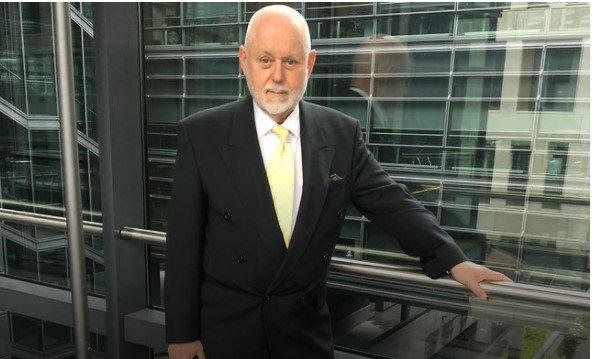 Dear AMCHAM Members, Partners and Friends!
Welcome to your AMCHAM Newsletter for 23 March 2023.
This past Sunday, James O'Neil and I visited and spent a great afternoon enjoying the Polo Club Luxembourg's Sunday three-on-three indoor polo match. We really had a great time and most sincerely thank Valérie Fontaine for her very warm welcome. Polo is indeed the sport of kings and seems to be a perfect activity to enjoy here in Luxembourg. The club is hosted by Ecurie de la Petrusse in Merl, which has a fabulous indoor arena which was most welcome on a rainy Sunday afternoon. As you will see in the group photo published below, the participants were all of very high quality, culturally diverse and included male and female players of all ages all playing together at the same time.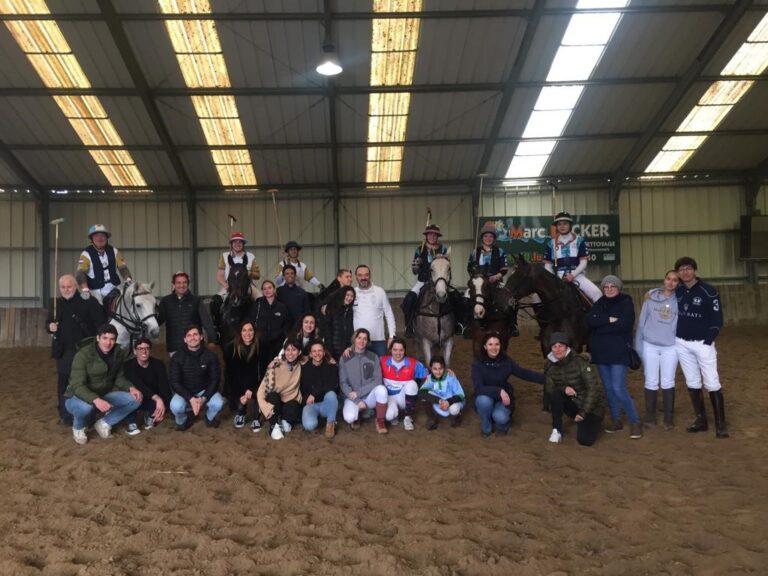 I am pleased to announce that our AMCHAM and the Polo Club have agreed we are a good fit to be partners together. We already share overlapping membership and a common outlook based on high-quality standards, embracing diversity and helping people to become the best they can be!
Please put in your calendar that we will be partnering together to bring the Gay Polo League – USA to Luxembourg on 7,8,9 July for the 10th BARNES Luxembourg Polo International – The Summer Country Polo Rendez-Vous six-country tournament. We will be promoting more details of this event in the coming months and look forward to jointly hosting a big crowd for the summer event. We are delighted to announce that United States Embassy DCM Michael Konstantino will launch the opening ball on 8 July, look forward to announcing the presence of other Luxembourg luminaries who will likewise put the ball into play on the other days of the match.
We will be approaching AMCHAM member companies in the coming weeks, offering them the possibility to sponsor the attendance of their staff at this tournament and pleased if you all will join us!
This week, we are continuing to introduce notable Luxembourg politicians to our readers and to gently encourage everyone to vote in the upcoming local and national elections. Claude Wiseler is one of the two co-heads of the CSV political party. He and his wife, Isabel Wiseler–Santos Lima who we interviewed several weeks ago, are one of Luxembourg's premier political couples. They are smart, hard-working and have a long track record of giving 100% of themselves in service to Luxembourg. Please enjoy the interview…. and please become fully involved. Democracy only works if we engage ourselves and make it work!
With respect to the recent announcement that UBS has agreed to take over Credit Suisse, our new Entrepreneurial Member, Katia Volodine of Volodine Legal has graciously penned a thought-provoking article which you can read [here].
We will continue to promote political engagement throughout this upcoming election period and will introduce you to  political leaders representing the breadth of the Luxembourg political party spectrum. We are and will continue to be non-partisan…. but strongly pro-business. We will encourage the politicians across the political spectrum to understand and appreciate the business community because we believe the business community makes a fundamental and irreplaceable contribution to the strength and prosperity of Luxembourg!
In anticipation of the ruling by Luxembourg's Government Council later today, we celebrate – finally – the lifting of Covid mask mandates and isolation in Luxembourg.
Our thanks to our members who have contributed articles of interest on a wide range of topics. We welcome all of our members to give us articles to share with you in our Newsletter to help us inform and promote the best interests of our readership.
Thank you all for your interest and partnership with us! And thank you for letting us serve and support you!
My best regards,
Paul Schonenberg
Chairman and CEO
AMCHAM.lu