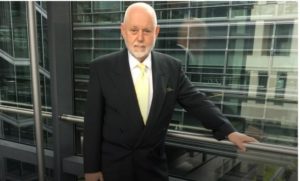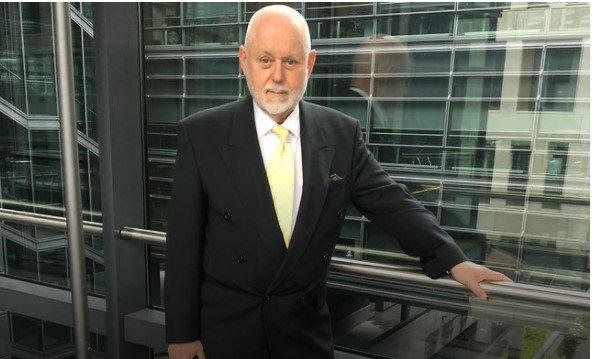 Dear Amcham Members and friends,
In this issue of the AMCHAM Newsletter, we ask everyone reading these remarks to go HERE to sign the petition registered at the Chamber of Deputies encouraging improvements to make spousal work permits easier and faster to obtain. We have only one more week to sign this petition and currently have received about 50% of the votes needed to move this petition forward.
AMCHAM has been a long-term advocate for making work permission easier and faster to obtain. Most specifically, the current practices applied to accompanying spouses constitute a structural discrimination barrier against women because 95% of accompanied spouses are female who already have the approval to live with full residence permission in Luxembourg. So if they are already living here, why are we making it so hard for them to work, pay taxes, and fully integrate?
Considering Luxembourg is at full employment, these resident foreigners do not take jobs away from other Luxembourg citizens. On the contrary, allowing them to work or establish companies quickly and efficiently will support their integration into the country and remove the current barriers against their consideration for jobs caused by excessive paperwork and time delays. In truth, the current practice is that most recruiters are unwilling to even consider the candidacy of accompanying spouses with residence status requiring work permits because the recruiters are intimidated by the cost and time delay associated with initiating and processing the work permit requests.  Likewise, these accompanying spouses face these same barriers against full entry and participation in the system when they want to be entrepreneurs and open their own companies.
Let's all join our Prime Minister, who has made this matter a priority for his government to fix by expressing our solidarity and support to efficiently and effectively solve this problem!
This week's feature interview is with a small dynamic company growing by leaps and bounds by helping solve the housing problems of young workers who are newly arrived in Luxembourg and need affordable housing. The RoomMates company helps this population by creating and safely managing group housing projects. While clearly, this is not the only housing solution we need, it is part of the mix of solutions, and we compliment them for being a good company helping to solve this serious problem! Read and enjoy the interview and contact them if you will benefit from their help.
We are hosting some significant upcoming events that we sincerely hope you and your friends will join!
On Friday evening, 3 March, we are putting on a Carnival Ball starting at 19:00 at the Hilton (see the announcement and register HERE). We aim to have a great networking party with great fun food/drinks, fellowship, and dancing. We have worked hard to offer a high-quality event at a very reasonable price. So please join us with your friends and work colleagues!
On 8 March, we are delighted to be joining PWC for our annual International Women's day celebration (this year is a lunch event!). The venue will be the PWC Crystal palace, and this will be a free public service event with a great panel of outstanding speakers> Join us by signing up HERE!
Also included in this Newsletter issue is an essay on the subject of ex-pat voting here in Luxembourg. Of course, you will hear many promotions encouraging you to vote in the communal elections (and we certainly support that objective!). Still, it is essential to clarify that there are legitimate reasons many ex-pats are not so eager to vote. Therefore, we have taken the liberty to write an article on this subject to make sure our Luxembourg hosts understand our point of view and encourage them to take action to remove the barriers which, for legitimate reasons, discourage our participation.   Please read our ex-pat voting article below!
We have just finished and posted three videos associated with our New Year's reception online. Please find them here:
*Summary Video HERE
*Full welcome and Prime Minister's talk HERE
*AmCham Chairman's closing remarks HERE
We are currently relaunching our committees. If there is a committee  you want to join and actively participate in, please contact and discuss it with Daniel@amcham.lu.
Likewise, if you still need to get this free Newsletter, please send Daniel@amcham.lu an email request giving your name and contact details confirming you want to be registered to get our FREE Newsletter (we need your request to satisfy the GDPR rules!)
And, if you are not yet an Amcham member, please know we would love to meet with you and explain our terms and conditions for membership and warmly welcome you to join us!). You can reach our team by writing to:
Member companies are warmly welcome to send us articles for publication by writing to:   info@amcham.lu
Thanks for being part of our family and allowing us to serve you!
With respect and very best wishes,
Paul
Paul Schonenberg
Chairman and CEO
AMCHAM.lu