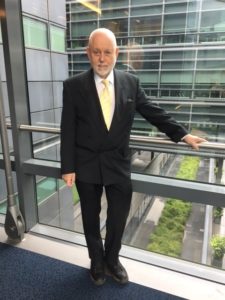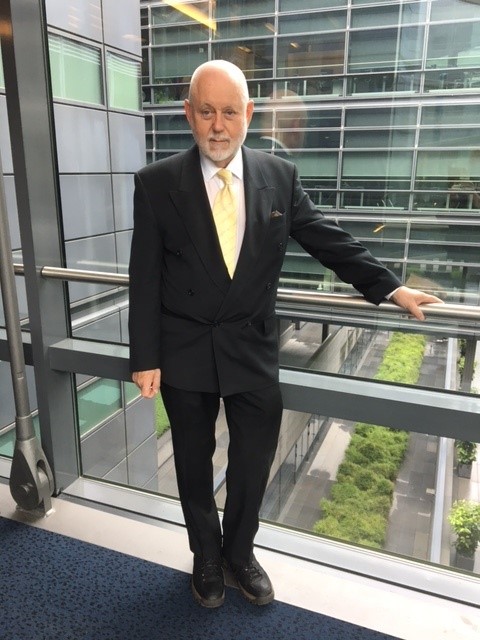 Dear AMCHAM members and friends,
In this issue of our Newsletter, we have a special treat featuring an "out of the box" special interview with my friend Antoine Scholer, the founder of the Happy Snacks food group which manages the Pizza Hut and EXKi franchise restaurants throughout Luxembourg. After a long and successful  career, Antoine is transitioning into the next phase of his life and has begun the gradual process of handing over the management of Happy Smacks to his son who we interviewed in our Newsletter several weeks ago. This subject of transitioning a family enterprise from one generation to the next is a subject that is worthy of discussion and investigation by itself and we think this present interview and the earlier one should be read again together to compare the insights of both the older generation transitioning out and the new generation transitioning in. Antoine and his son are, by all indication, arranging a very successful generational transfer which is comfortable to both generations. Well done father and son!
As you see from the photo, Antoine is standing in front of a massive expedition vehicle which he intends to use to explore the world with his wife and daughter as part of his "next phase of life". What an adventure! I am sure that there are many of our readers, especially at the later stages of their professional career, who will find this overview of the adventures which Antoine has planned to be a very interesting read! There is no reason for people of a certain age to give up their careers and sit in front of the television waiting to die… It is much better to close one door by opening another and continuing to live a full life filled with many interesting experiences.
I likewise commend his wife for taking a deep breath and agreeing to join him on his adventure travels! I should also mention, that Antoine and his wife plan to bring their daughter along with them on a school sabbatical to expand her horizons and expose her to the very big world beyond the borders of Luxembourg and the Grand Region. I am sure this will be a collective life changing experience for all of them… and a wonderful way to educate their daughter via such a profound and life changing experience that will in such a special way influence and prepare her for the rest of her life! Well done Antoine and family!
So, read and enjoy this excellent article… and it is ok to be a bit jealous of the adventure Antoine and his family are embarking on! Thankfully, he has agreed from time to time to share some of his adventures with us and our AMCHAM members and friends…. so more to come on this subject in the future as well.
Moving forward, other AMCHAM topics covered in this issue relate to relaunching the economy, which is so critical to our future prosperity. See the details further on our upcoming event of Technology made in Luxembourg, and our two leadership/management events with our LACCNYC partners in New York.
Thanks to your very positive expressions of support, we have committed to celebrate Thanksgiving with a black tie Gala on the evening of 26 November. See details below and  sign up to join us for our first post-Covid major Networking event with special guest of honor, Pierre Gramegna, our Luxembourg Minister of Finance !
Please remember to encourage your colleagues and friends to sign up to receive this free Newsletter (and also to join our family as AMCHAM members!).
With respect and my very best wishes,
Paul
Paul Michael Schonenberg
Chairman and CEO
AMCHAM.lu