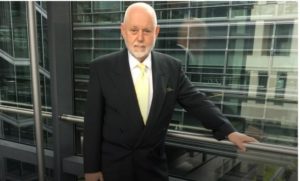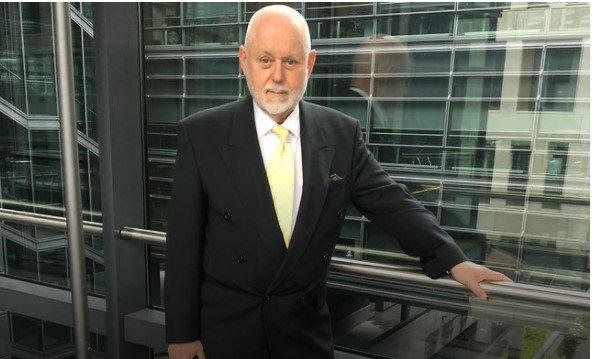 Dear Members and friends,
Starting and growing a successful business is not easy and passing the baton of leadership from one generation to the next is also an awesome task with a high risk of failure. I must pass along my sincere compliments to Geoff Thompson and Jazmin Campbell for the brilliant and professional way they have dealt with all of this.
Ten years ago, Geoff decided to launch an online magazine. I remember an exceptionally long lunch together and several other meetings listening and occasionally giving feedback as he prepared his plans for this project and went through all the agony and introspection, sorting out his options and developing the launch plan. Then, over the years, we have continued to have our periodic lunches together, often with this topic and many other discussions. So, I feel like I have been a friend of the captain on this voyage and am delighted to give Geoff the space in our AMCHAM NEWSLETTER to tell his story and present a business development case study that I would recommend to any would-be entrepreneur as a valuable thought piece on developing and implementing a plan. Unfortunately, many people think you just need passion to be a successful businessperson! While I fully agree on the utility of having passion as part of success…It takes a lot more, and Geoff does an excellent job explaining. Read and enjoy!
At the same time, Geoff has now passed the torch of leadership to Jazmin, and she has eagerly taken that on. So, it is likewise good to include her in the conversation. Geoff has done very well picking her, and she has the brains, charm and determination to make this work. I wish her well and all success, and hope, dear readers, that you also enjoy and learn from both stories.
As we are fully sold out for Thanksgiving on 25th November, we have decided to launch a full-sized Christmas lunch at the Hilton on 12th  December. Full details will follow. We will be delighted to wish you all a very happy holiday season on that occasion and hope to see you there with us!
In two weeks, we will also give you more details about our expanded Member benefits club program and begin to promote the Holiday season special offers of gift-giving ideas. So, watch this space!
Last evening, we were delighted to join a terrific event at Allen & Overy for an informative discussion about employment issues. Next week in our Newsletter, we will publish a detailed interview with Isabelle Schlesser, the Director of ADEM, and more information about this subject from the event summary of the 19th of October.  We have a few more events before the end of the year, so please also keep an eye on our website and this Newsletter for those announcements.
We are happy to be coming out of the Covid lockdown period and eager to support and contribute to moving the economy forward again. If you are not already an AMCHAM.lu member, join us by clicking HERE
And if you are already part of our family, THANK YOU for your support.
With respect and my/our very best wishes,
Paul Schonenberg
Chairman and CEO
AMCHAM.lu