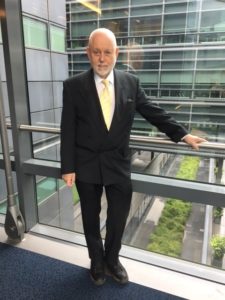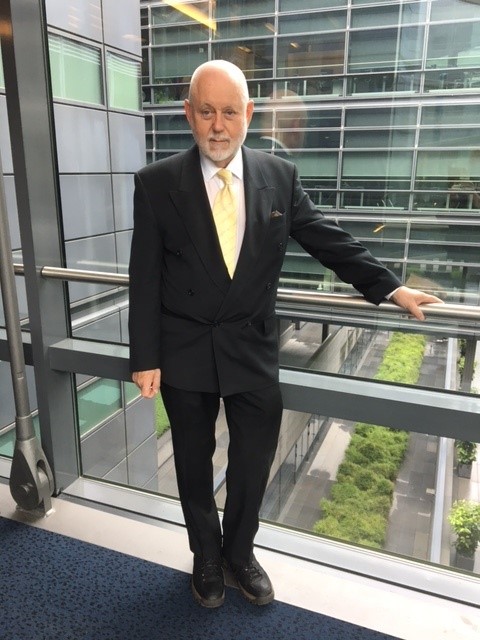 Dear AmCham members, partners and Friends,
Both last week and this week to date have been very busy for us at AmCham.
Thanks to Luc Provost, CEO of B Medical Systems, our first ever launch Technology Made In Luxembourg webinar event showcasing B Medical Systems was a big success. It was a pleasure to showcase here in Luxembourg and across the Atlantic with our friends and partners at the Luxembourg American Chamber of Commerce in New York the brilliant technology of this best in the world manufacturers of medical refrigeration devices. Special thanks to Paul Steinmetz, the Luxembourg Consul General in New York city.
Daniel and I were particularly pleased to participate in the 60th anniversary of Miami University of Ohio (MUDEC) at the Conservatoire of Music last Friday evening. This school does a brilliant job of bringing young American students to Luxembourg for a semester of study to broaden their cultural horizons and help them better understand Europe. We think this is a good idea. There are also a small number of Luxembourg students who have attended this university at their campus in Ohio, have graduated and are alumni. This cross border acquaintance with America is also great for them and helps to make a few small ties between the school and Luxembourg. I would be pleased if there is even more of that and hope that the currently ongoing discussions between this school and the University of Luxembourg create a partnership across the Atlantic between the USA and Luxembourg!
On Saturday I went to the annual community Fall celebration dinner at Spangdahlem Air Base. I sat mostly with medical and aircraft maintenance personnel, had great conversations and came home well fed!
Tuesday, Wednesday and tonight (Thursday!) we have and are having AmCham events. Tuesday at Spuerkeess was a focused Digital Housing Solutions event organized by our expat committee, Tools4Lux, talking about a locally developed IT program to facilitate connection between persons with property to rent and companies looking for temporary furnished apartments to lease. We are pleased to have sponsorship from Spuerkeess for this event and for David Arendt to be the moderator! This event will showcase some really great software locally developed by two smart and enthusiastic guys, Alec Hilbert and Joao Mesquita, founders of DèsVu Stays, who presented their award winning solution. We are likewise pleased to have had Luxinnovation joining us to talk about what they do to support startups using this case as a good example.
Wednesday at noon, we were very pleased to present the annual Trans-Atlantic Trade and Investment report developed by two research economic professors from John Hopkins University. This project, which has been ongoing for several years, is managed by the AmCham accredited to the European Commission in Brussels and paid for by five of the AmCham in Europe, one of which is ourselves here at AmCham.lu. We are happy to be a funding partner of this project because we believe free and open trade is very important to the success of Luxembourg. Despite a few last minute cancellations, we put on this lunchtime event with the very generous and much appreciated sponsorship of Deloitte at their new headquarters location in Cloche d'Or with 185 attending guests. Ambassador Barrett gave a great speech explaining the trade and investment ties between Luxembourg and the United States and our friend Thibaut l'Ortye from AmCham EU likewise was both eloquent and informative presenting the study results. We have also been especially pleased to welcome twelve guests visiting us on  a trade mission from New York under the supervision of Toni Dudsak and Janet Maurillo.
Instead of an interview this week, we will have the first of a two part essay which this week will focus on the psychological aspects of what a company wants. Then next week we will publish the second article focusing of the 8 specific things our company members want and the 2 specific things our companies hope will not happen. We hope you enjoy this analysis and very much welcome your feedback to ensure we have gotten this right! If you agree with our two essays, please share them with your friends and colleagues.
Please note the rest of our excellent article content, our event agenda below… along with a great recipe presented by Bibi Wintersdorf coming from her award winning cooking magazine KACHEN. Enjoy the recipe!!!
We are fully sold out for our Thanksgiving Gala dinner on 25 November and have now started to work on our Financial sector focused  Christmas lunch with Claude Marx on 6 December and our last event of the year, a Christmas party dance on Friday evening, 15 December. Please join us after talking with Daniel@amcham.lu for more details.
As always, we are thankful for the many opportunities we have to serve and support you. Our thanks to our members for their loyalty and generous patronage. And our sincere invitation to those interested to know more about us to visit our website www.amcham.lu,  make contact and let us convince you to join our family!
With respect and our very best wishes,
Paul Michael Schonenberg
Chairman and CEO
AmCham.lu