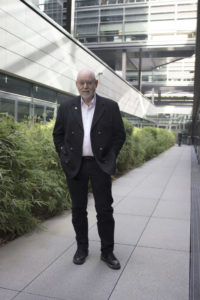 Dear AMCHAM members and friends,
Welcome to the 15th April 2021 edition of your AMCHAM Newsletter!
We are pleased this week to offer you our exclusive interview with the CEO of ING Luxembourg, Colette Dierick, speaking from the perspective of a European International bank with Dutch roots.  ING is certainly one of the most dynamic of the international banks in Luxembourg and you will surely find her story and analysis of the how the bank has responded to the Covid experience exceptionally valuable because she and her team have had to balance the local realities and challenges with the points of view and expectations of the parent company back in Holland. Thank you, Mrs Dierick, for so generously sharing your perspective, wisdom and advise to our members and our reader quests.
Over the past several weeks, we have seen a significant increase in the requests coming into AMCHAM for information and advice about business and personal travel to the United States from Luxembourg. While we are always passionate about helping our members and friends in whatever ways they need, this particular topic is a rather fast-moving train subject to rapid changes and involving a lot of highly specialized information. To make sure you all get this story directly and with all of the specialized information possible, we decided to reach out to the US Embassy here in Luxembourg and asked them for their expert help.  We are delighted by the very positive response of the Embassy team and very pleased to be able to partner with them and with our colleagues in LACC New York  to put on an evening ZOOM conference presenting all of the latest updated news about traveling to and from the United States: explaining the rules, the paperwork, the quarantine requirements and answering all of your questions. This is a free public service event, but please register with us so we know how many guests to expect.  Please let jane@amcham.lu  know your questions in advance or put them in the chat box at the event. Please join us.
Please join us as well for our three other upcoming ZOOM conference events:
With homeworking still so widely practiced, we thank our good friends at Allen & Overy for arranging an excellent lunchtime webinar about the current rules and legal requirements applicable to home working.  It is important for business and employees' rights, both to be legally compliant and to be best adapted into the opportunities of the system. Please register and learn the facts!
With air traffic also coming back to life, we are pleased to present a webinar event with Cargolux and our partners LACC in New York, registration is open for this event on our newsletter.
Block your agenda on 19 May for SPAC CRAZE, what are SPACs and why is Luxembourg gaining attention as a jurisdiction of choice? Join this informative webinar with panellists from Ernst & Young to learn more. SPACs are "Special Purpose Acquisition Companies with more news to follow over the coming weeks.
Our food recipe this week also focuses on comfort food as we present a wonderful chicken pot pie recipe which we know you will love. So, please save the recipe and enjoy!
We are pleased to report we continue to make progress on our Member Benefits Club project to support the retailers, help employers reward their employees and allow employees to get more benefits from their salaries. We express our thanks to Geoff Thompson for his positive mention of this program in Chronicle, for the oral interview with the terrific Country Western radio channel in Gilsdorf and for the very sympathetic video interview with RTL  We continue to get new retail companies joining us as partners and have now placed our first order for 400 member cards. But this is only the beginning… Please help us to spread the word. All companies in Luxembourg and the Greater Region are welcome to partner with us… and all employees of AMCHAM affiliated companies are eligible to have MBC cards! Help us to help each other!
If you are new to us, please have a look at our membership section and consider to join our family… we are sure you will be glad you did and we will be very happy to give you warm welcome and support!
As every week, we thank you for letting us be part of your professional and private lives, we wish you and your families health, happiness and success and we join with you to keep Luxembourg strong and successful!
With respect and our very best regards,
Paul Schonenberg
Chairman and CEO, AMCHAM Luxembourg