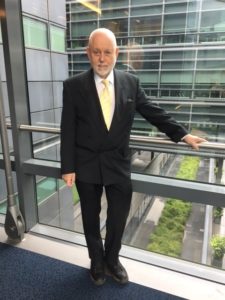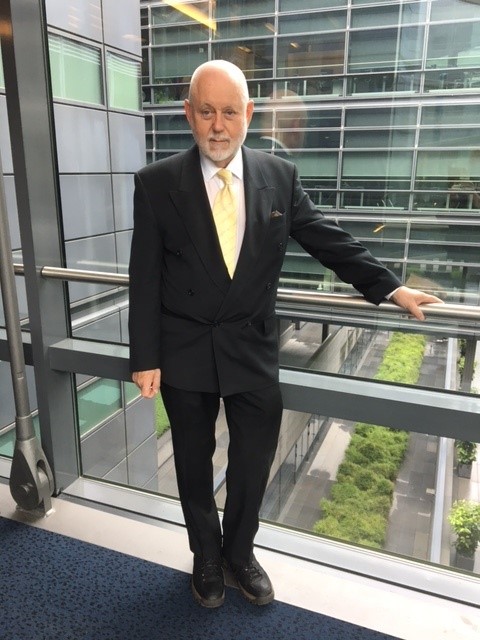 Dear Members, Partners, and Friends,
We hope you have read the fantastic article (further in this newsletter) written by the Luxembourg Times, which compliments the second week of our FREE Russian Language Newcomer Orientation Courses for our recently arrived displaced Ukrainian visitors! We are honored to be able to assist these newcomers in need of information and assistance as they adjust to life in Luxembourg. We can't thank Sabina and Bakhtiyar Mammadov enough for their generous volunteer work in delivering this course, which has received rave reviews from our participants. Carlo Thelen and the Luxembourg Chamber of Commerce deserve a Huge thanks for allowing us to use their conference facilities! A Huge thanks to Spuerkeess, ACL and the Lux Times for sponsoring the lunch catering costs and providing much-needed information handout material to the attendees.
Following the past two Saturdays of providing this course to 60 people, we have arranged the next third class on May 21 at 10 a.m. at the Chamber of Commerce, with a larger capacity of 100 people. Please assist us by informing any qualified displaced Ukrainians you may know about this FREE course. The course is free, but registration is required at www.amcham.lu or by emailing info@amcham.lu. Attendees will also receive FREE one-year AMCHAM memberships to aid with social integration and a FREE AMCHAM member Benefits Club cards to receive savings from our 250+ shop partners.
We invite any companies or individuals who would like to financially support this initiative to contact daniel@amcham.lu. We would appreciate your sponsorship help!
We also encourage you to read this week's feature interview by Vicki Sorg PM– International AG to learn more about their amazing work providing logistics support, food, and other aid to those in need within Ukraine. They have put in a tremendous amount of personal effort to assist individuals in need in Ukraine. I can assure you that there is no waste or personal gain linked with this fantastic charitable endeavor. I strongly advise organizations and people interested in supporting a fantastic Ukraine-related project to respond to their call for partners and give to assist them in continuing their highly professional and successful mission!
Next week, we will host an intriguing lunch networking event on Environmental, Social, and Governance (ESG) methodology at Cercle Munster. This is an essential process for businesses and investors to understand right now. We are delighted to welcome one of our AMCHAM members, Marsh's most senior global ESG leader, Ryan Bond, to Luxembourg. Join this excellent networking event by registering HERE.
Please check out all of our future events and consider joining us… we're a fantastic networking, information, and problem-solving group!
Enjoy the rest of our Newsletter content… and the excellent recipe recommendation!
With our respect and very best regards,
Paul Schonenberg
Chairman and CEO
AMCHAM.lu