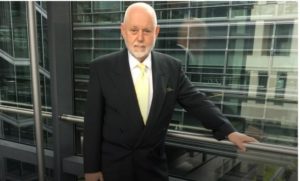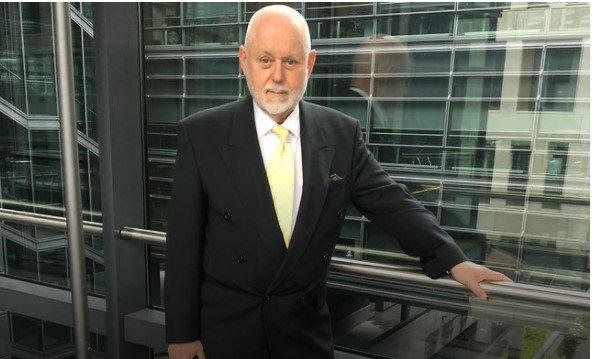 Dear AMCHAM Members and Friends,
We are delighted to feature an Interview with Sasha Baillie, the CEO of Lux Innovation this week. During her time in this position, Sasha has energized this organization to a significantly higher level of service to Luxembourg. We commend her for her achievements, drive, and leadership ability. We are delighted to share her story, achievements, and concerns for our country. Enjoy her interview!
Please pay attention to the content about the upcoming Internet days. For Luxembourg to continue to be successful, Digital transformation is one of the most important journeys we must make together.  There is much heavy lifting to be done to achieve the success we need in this regard. We encourage you to join this event by signing up HERE.
When I recently spent a week in Bulgaria attending the annual conference of the American Chambers of Commerce in Europe (ACE), I was very positively impressed by the country. I listened with interest to learn how they transformed themselves from a Soviet system into a modern capitalist, open and free society. During one lunch, I had the pleasure of meeting the Deputy Mayor of a prosperous historical city 100 kilometers from the capital Sofia. We had a wonderful lunch together (unbelievably fresh and tasty vegetables!) and a great conversation about how they had instituted a flat tax policy that has been politically very well received and helped their economic transformation. He has kindly sent me an analysis of what they have done and why/how they have done it. Please read this article!  This is certainly an appealing concept and worthy of consideration …
This coming Monday, we will hold our annual tax lunch with Laura Foulds, joined by our friend Jonathan Norman and his colleagues from the British Chamber of Commerce tax committee. Laura has done my tax preparation and that of many of my ex-pat friends for many years. I can't recommend her enough for her competence in tax matters and the exemplary high level of service she and her team provide. Join us at the Hilton on Monday for lunch by registering HERE. As every year, Laura will go over the things you can still do before the end of the year to minimize your taxes for 2022 and likewise explain the tax changes coming for 2023. This is a wonderful annual lunch event. Please join us!
Although we are entirely sold out with waiting room only for our Thanksgiving celebration at Cercle Cite with Minister Backes and Ambassador Barrett, we still have open places for our 12 December Christmas lunch. This will be our last event this year, and we hope for a great lunch with our colleagues and friends to bring this year to a close. Please register to join us HERE.
Our high energy Colleague Daniel McKenzie has started our annual process of reviewing our committee structure. This means we are looking for new members on our committees. Please look at our website and see if there is a committee in which you might like to participate, and then contact daniel@amcham.lu.  Daniel will be happy to discuss the opportunity with you.
Thanks for letting us serve you!
With my respect and very best wishes,
Paul Schonenberg
Chairman and CEO
AMCHAM.lu